Tourism Industry's Contributions in Napa Valley
Visit Napa Valley strategically manages tourism. Our goal is to maintain and increase leisure travel and spending in the Napa Valley during non‐peak time periods, including November to April (Cabernet Season) and midweek, Sunday through Thursday nights.
On an ongoing basis we track visitor demographics, spending, length of stay and economic contributions to the community to show the true value of travel and why tourism benefits the Napa Valley.
Visit Napa Valley Strategically Manages Tourism
Visit Napa Valley is the destination management organization responsible for promoting our community as an attractive travel destination and enhancing its public image as a dynamic place to visit, live and work. Through the benefits of tourism, we strengthen the community's economic position and provide opportunities for our residents

Napa Valley Tourism Overview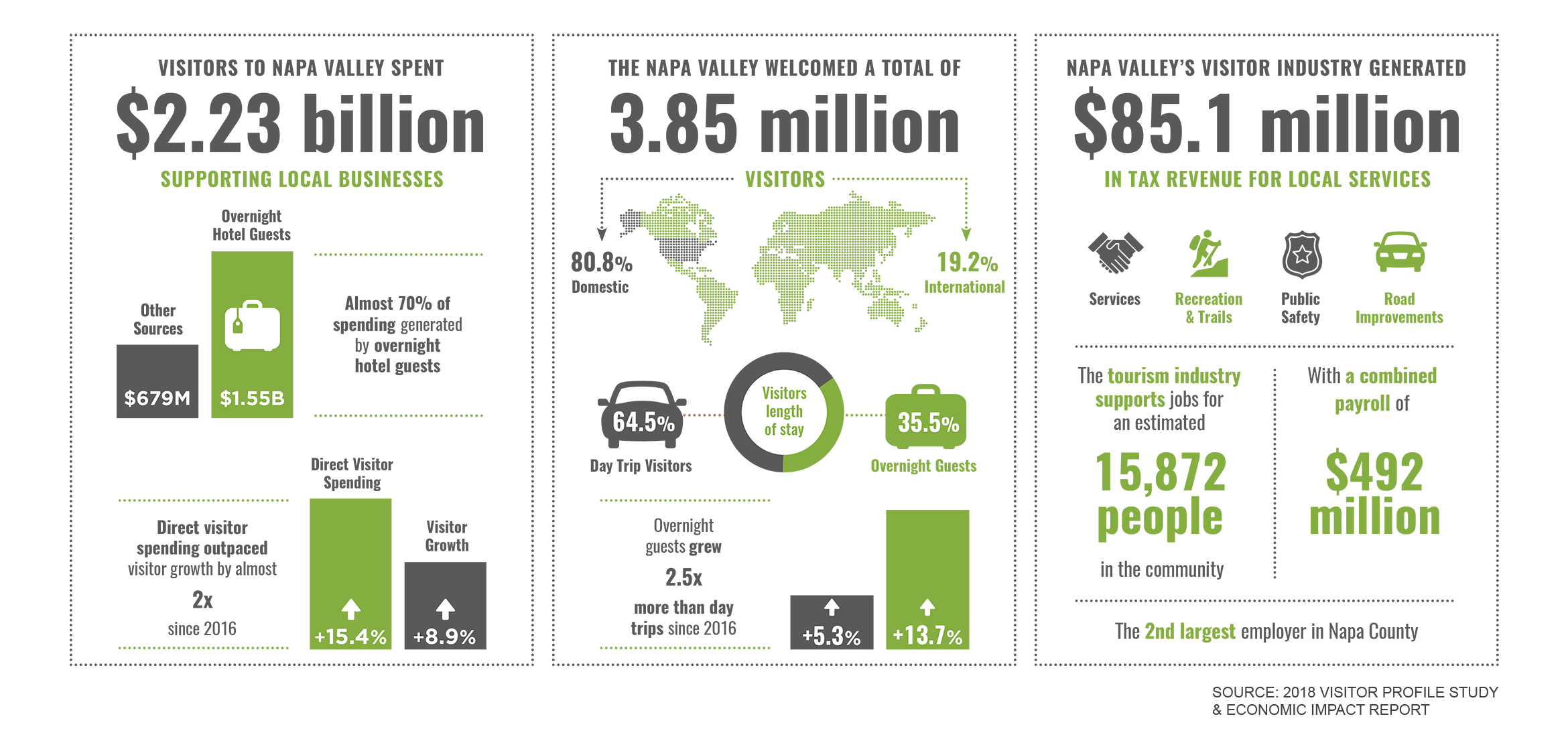 Why Visitors Love the Napa Valley
This word cloud, created from visitor survey responses, shows what visitors to the Napa Valley say is their favorite part about our region.