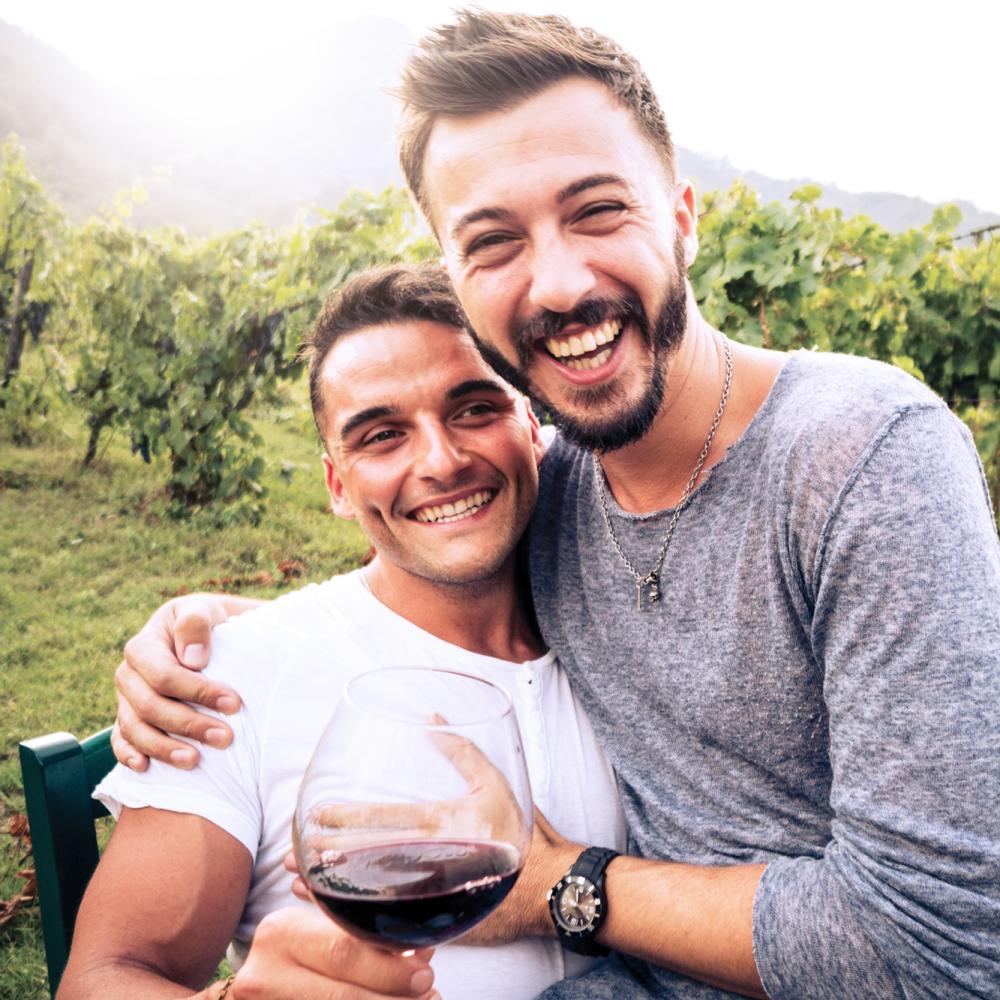 Find Your Winery Personality
Which Napa Valley wineries suit your style?
Welcome to one of the premier wine regions in the world! With more than 400 wineries and 90 urban tasting rooms open to the public in Napa Valley, there are many ways to experience the incredible wines grown and produced here.
With winery options ranging from casual to refined and rustic to elegant, there is a winery here in Napa Valley to suit any style and any palate.
We've compiled eight distinct visitor personalities and each has a handful of local wineries that embody that style. Come and explore to find which one (or many!) is right for you.
Happy sipping!
Which Winery is
Right For You?
Novice
Your Personality: You're easy-going when it comes to wine, whatever is served is good with you – it's all a chance to have fun tasting new types. Maybe red wine is your favorite, or white wine on hot days, but that's about as specific as it gets. You're not sure if it tastes like strawberries or cherries or has hints of leather – but you're interested in learning how to hone your senses. It's your first trip to Napa Valley and you want to learn and enjoy the experience.
Bottom line: You want to visit wineries which are approachable and which offer a great introduction to Napa Valley wines so you can learn more
Epicurean
Your Personality: You see wine and food as inextricably linked as peanut butter and jelly. You can't quaff vino without imagining what kind of meal would make its perfect partner. You wax poetic on the sensory experience and tasting descriptors a food and wine pairing delivers. You've done as much research into local restaurants as you have wineries.
Bottom line: Wine is only one part of a complete gustatory experience.
Iconic
Your Personality: You seek the trusted brands that have been around for decades – Mercedes-Benz, Titleist, Louis Vuitton, Nike. Your winery tasting experience is enhanced by the stories from yesteryear and the host's inside knowledge of the estate's history. You're fascinated with Napa Valley's agricultural and winemaking history and look for wine producers that have not only received accolades recently, but consistently over the last couple of decades
Bottom line: You love classic Napa Valley wines and appreciate the tried and true producers that have generations of experience behind them.
Adventurous
Your Personality: You're all about unique experiences, especially riveting ones. From extreme activities, to foods you've never tried, and new cultural experiences – you seek unconventional fun whenever you travel.
Bottom line: Unique and exciting experiences are just as alluring and intoxicating as wine.
Eco-Conscious
Your Personality: You love wine because it comes from the earth. The concept of terroir resonates with you on a fundamental level. You practice recycling and composting at home. You've read all the latest information about climate change, and regularly tell your friends what they can do to combat the effects. You always make time on vacation to commune with nature and watch wildlife.
Bottom line: You're seeking to support wine producers for which conservation, sustainable practices, and organic or biodynamic farming are forefront to the growing and winemaking operations.
Connoisseur
Your Personality: You subscribe to Wine Spectator, Decanter, and Wine Enthusiast. 1985, 1997, 2007, 2018 – you're well versed in the top Napa Valley vintages, memorized the 100-point wines, and collected wines from these renowned producers for your cellar. You regularly dish out wine descriptors such as "fine-grained tannins," "earthy," and "a long cocoa finish." Your holiday meals are always served with a special magnum. You're planning your fourth trip to Napa Valley.
Bottom line: You know your wines, you know what varietals and styles you like, and you appreciate the high-quality, fine wines that Napa Valley producers offer.
VIP
Your Personality: You have an 'in' in every city you visit. Your private social club recently served the latest Dominus Cabernet release and you'd like to visit the source. You never met a cult Cab you didn't love. You're on several allocation lists and are always looking for the next to join.
Bottom line: You're on the hunt for the most exclusive wines and tasting experiences and want to collect Napa Valley's most highly-sought-after wines.