Napa Valley is 100% open and welcoming visitors. Per county mandate and to help protect visitors and residents, masks are required in indoor settings regardless of vaccination status.
Celebrate the Holidays 2020-21
Though we're celebrating the holidays a bit differently this year, the five towns of Napa Valley are aglow with twinkling lights and a wealth of good cheer
The holidays fall at the height of the region's Cabernet Season, the perfect time of year to enjoy Napa Valley's famous red wines with seasonal hearty fare. We invite you to delight in a taste of Napa Valley this season, wherever you are.
Take a look at how the towns of Napa Valley are celebrating this year.
What's Happening in the Towns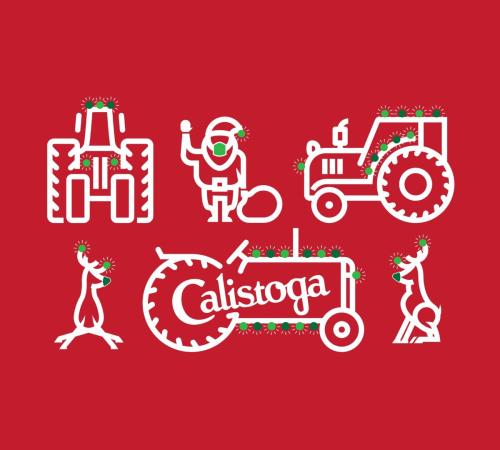 Calistoga
Join us the weekends of December 4-6 and 11-13 for extended shopping and tasting room hours, festive dishes and cocktails throughout Calistoga. Stroll downtown and cast your vote in our 1st annual Decorated Store Front contest. Document your time in Calistoga for the 'gram with 2 life size frames on Lincoln Avenue. And make sure you register for time with Santa Claus, who will be making a special appearance from the North Pole via ZOOM.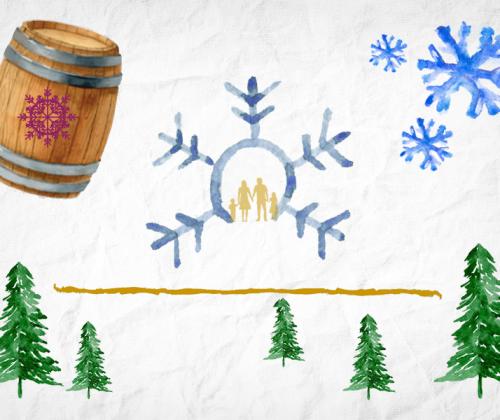 St. Helena
Jingle All The Way
Explore Main Street lights and relax in this new hub located in the heart of Hunt Avenue. St. Helena is bringing artistic joy to our wonderful town with over 80 decorated holiday wine barrels throughout town. Take a photo on our moving snowflake wall or explore over 26ft of icy goodness in our giant snowflake!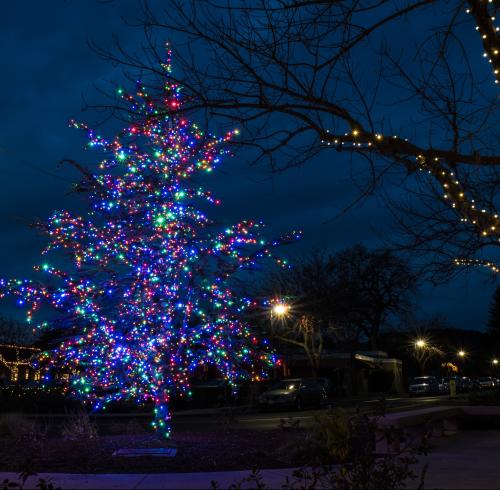 Yountville
The Brightest Town in Napa Valley
Enjoy a calendar full of virtual and in person events, such as craft classes, cooking classes, virtual tastings and more! Spend the weekend exploring the town and don't forget to stop at Santa's Village at the Yountville Community Center to take pictures and drop a letter to Santa. View the Yountville Virtual Town and Tree Lighting video and our Holiday Light Tour video to experience the magic of the holiday season in the "Brightest Town in Napa Valley!"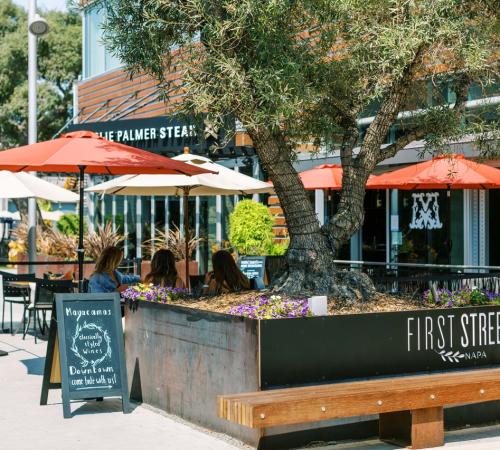 Napa
Holiday Stroll at First Street Napa
Join us for our first annual Holiday Stroll happenings this November and December, and get a head start on your holiday gifting. Indulge and dine at one of our fabulous restaurants or take a break with a wine or brandy tasting to warm you on a cool day and continue to fill yourself with the holiday spirit. Our stores will be staying open late, offering special promotions and a jolly good time.