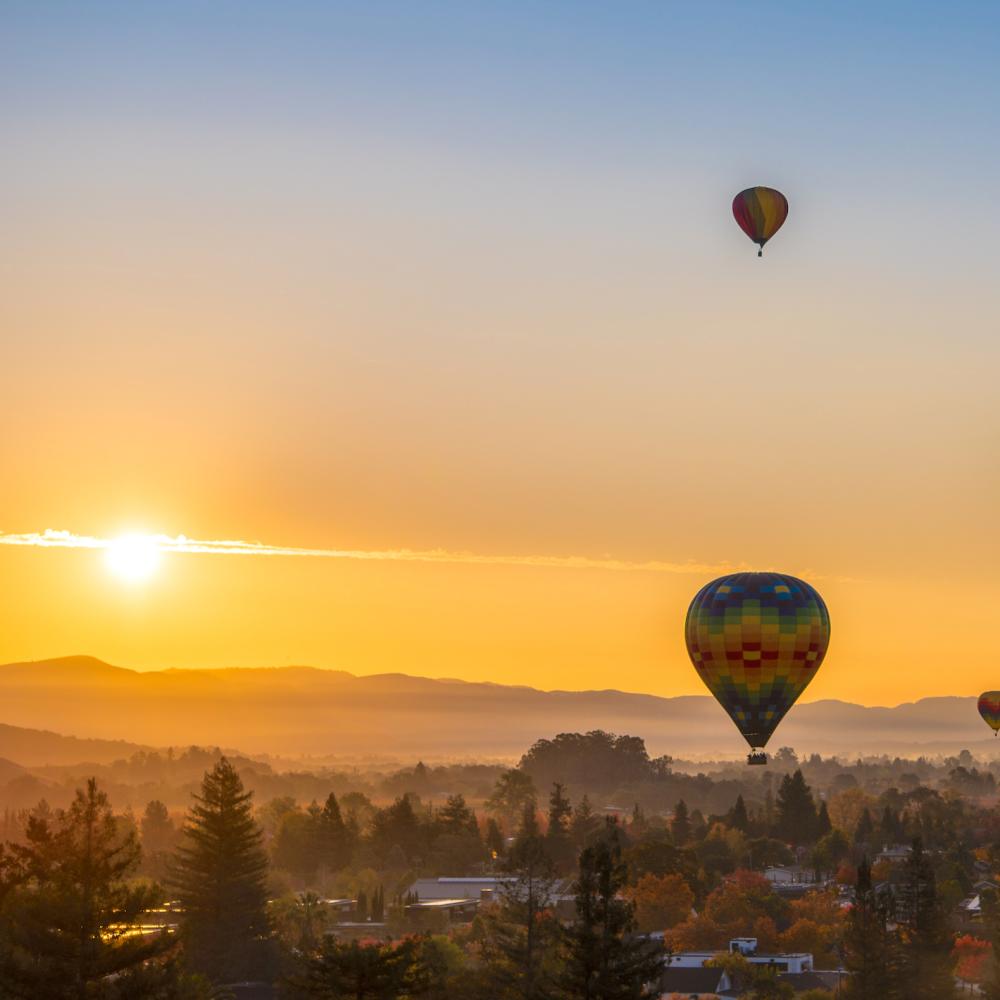 Job Opportunities
About Visit Napa Valley
Our mission is to promote, protect, and enhance the Napa Valley destination. Through destination marketing, our work brings visitors, improves the economy, and creates jobs throughout the valley. With a staff of 18 directed by a 16-member board, our team excels at what we do.
In short, we're a small group of nice people, working in a nice place, with high standards for quality.
Executive Office Manager
Posted: September 2022

Summary: We are looking for an Office Manager to provide administrative and organizational support to the office and our CEO at Visit Napa Valley. Responsibilities will include diverse administrative tasks, Board meeting administration, assisting the CEO with calendaring, expense reports management and submissions, coordinating travel when permitted, team purchasing, and organizing team events.

Duties and Responsibilities:
Office Management:
Manage office space including day-to-day operations, decor, and aesthetics.

Coordinate ordering and inventory of office supplies, printing & stationery.
Handle front office operations (e.g., answer phones, greet visitors, sort and distribute mail, filing management, logging & scanning checks).
Maintain company administrative documents such as the phone list, birthday and anniversaries, board roster and list of committees, their charters, and who serves on them.

Manage logistics of janitorial staff & security system.
Manage technology and the IT agency.
Conduct aspects of onboarding for new employees and facilitate other aspects of the onboarding process.
Ensure a high level of cleanliness within the office, and arrange any necessary repairs.
Take ownership of organizing creative (and well-attended) monthly/quarterly company wide events to reinforce our culture and build connections among employees.

Take Staff Meeting minutes and follow-through on associated action items.
Own company and employee celebrations such as anniversaries and birthdays.
Manage logistics for special events such as team all-hands, off-sites, etc.

Board Meeting Management including meeting site booking and set-up, meeting prep, document preparation, meeting minutes, etc.
Take, prepare and finalize Board, Finance Committee & Audit Committee minutes, and manage associated action items.
Assist with onboarding new board members & compliance.
Executive Support:
Anticipate the needs of the CEO and plan accordingly, which includes being proactive with her meetings and travel plans.
Effectively manage the CEO's calendar.
Coordinate domestic and international travel when permitted.
Assist the CEO with meeting preparation including room coordination, document preparation and content development.
Prepare content such as presentation material for meetings and compose correspondence for executive or board review in support of the CEO.
Assist with general administrative tasks as our CEO needs.

Requirements:
5-10 years of experience in office and executive assisting showing tenure and commitment.
Bachelor's Degree in a related field. We're open to various backgrounds, degrees, and experiences, but this is a preference.
Strong detail orientation and organizational skills. We know everyone says they're detailed, but being able to articulate the way you keep track of details will be key. You follow up and follow through to make sure no detail gets missed.
Attitude. Strong comfort and experience liaising with internal and external contacts at a variety of levels.
Resourceful problem solver. You get asked to do a task you haven't done? No problem. You'll do research, find someone that has, and bring ideas on how to do things better and faster. You're not afraid to ask for help when you want to learn but feel confident in what you can do independently. Solid decision making and strong judgment.
Project Master - Multi-tasking Guru. You'll be shifting gears constantly from re-arranging our CEO's schedule to make room for a priority to brainstorming about culture initiatives to planning an event at a conference. Someone with great project management skills will excel in this role and be able to effectively manage time, prioritize tasks, and work within deadlines, even in ambiguous environments.
Attitude. Positive, can-do, level-headed professional who's not a stress-case. This is a service and support function and you must be of the type who not only understands what that means but enjoys working in that type of a role.
Mum's the word. You will handle details of a highly confidential and critical nature and maintain confidentiality.
Positive mindset. Someone that sees opportunity within every challenge.
Ability to Think Bold. Looks at a process or situation and thinks, "How can we do this better or faster? How can I uplevel this process?"
Techy. Superior experience and competency with Microsoft Office, including Outlook, Excel, Word, and PowerPoint; strong comfort level to learn to use various other internal software tools.
Excellent, accurate and professional written & verbal communication.

Apply: Qualified candidates may send resume and cover letter to HR@VisitNapaValley.com.
Guest Experience Specialist
Summary: The Guest Experience Specialist oversees and supports the day-to-day operations of the Napa Valley Welcome Center. The Guest Experience Specialist is an ambassador responsible for providing exemplary guest concierge service to visitors at the Napa Valley Welcome Center while facilitating guest experience and engagement through innovative digital encounters.

The ideal candidate will be friendly and professional and have a passion for guest engagement and the Napa Valley.

Duties and Responsibilities:
Act as a brand ambassador for on-premise brand experience at the Napa Valley Welcome Center.
Support Welcome Center performance in guest services, staffing, guest data collection, and the implementation of health and safety protocols in public areas.

Oversight of opening and closing procedures, coordinate breaks and lunches, providing coverage personally as necessary.
Help maintain facility operations.
Take appropriate action where necessary regarding access or safety issues in the Welcome Center including notifying the Controller.
Attend monthly meetings with Welcome Center Staff.

Support events held at the Welcome Center; including scheduling, set-up, clean up, etc.
Act as concierge to provide information to visitors regarding Napa Valley hotels, wineries, local activities & attractions, the Napa Valley region and any other pertinent guest inquiries - with an emphasis on strategic recommendations based on guest needs and stakeholder interests, utilizing a variety of platforms

Requirements - Skills and Abilities:
Excellent communication skills delivered in a friendly and professional manner.
Demonstrated passion for providing a high level of customer service.
Ability to exercise initiative, sound judgment and diplomacy in all Visit Napa Valley related matters.
Experience and comfort level with technology
Demonstrated ability to effectively engage with culturally diverse audiences of varying ages.
Ability to establish and maintain an effective working relationship with employees, management, partners and the general public.
A team player, flexible, fun, energetic and enthusiastic.
Willingness and ability to maintain a professional appearance and demeanor.
Must have a passion for food and wine.
Confident public speaker.
Excellent listening skills.
Multilingual fluency is always a benefit
Must have flexible hours throughout the week.
This is a hands-on, floor based position requiring the ability to comfortably stand and talk for prolonged periods of time.
Ability to lift up to 40 lbs.

Requirements - Experience and Education:
3+ years of experience in a customer facing role; preferably in a tasting room.
Experience in the Napa Valley hospitality industry; knowledge of the Napa Valley wine and/or tourism industry.
Experience representing a luxury brand through customer service is preferred.
Bachelor's degree preferred; with area of study in the realm of hospitality or marketing.

Apply: Qualified candidates may send resume and cover letter to HR@VisitNapaValley.com.