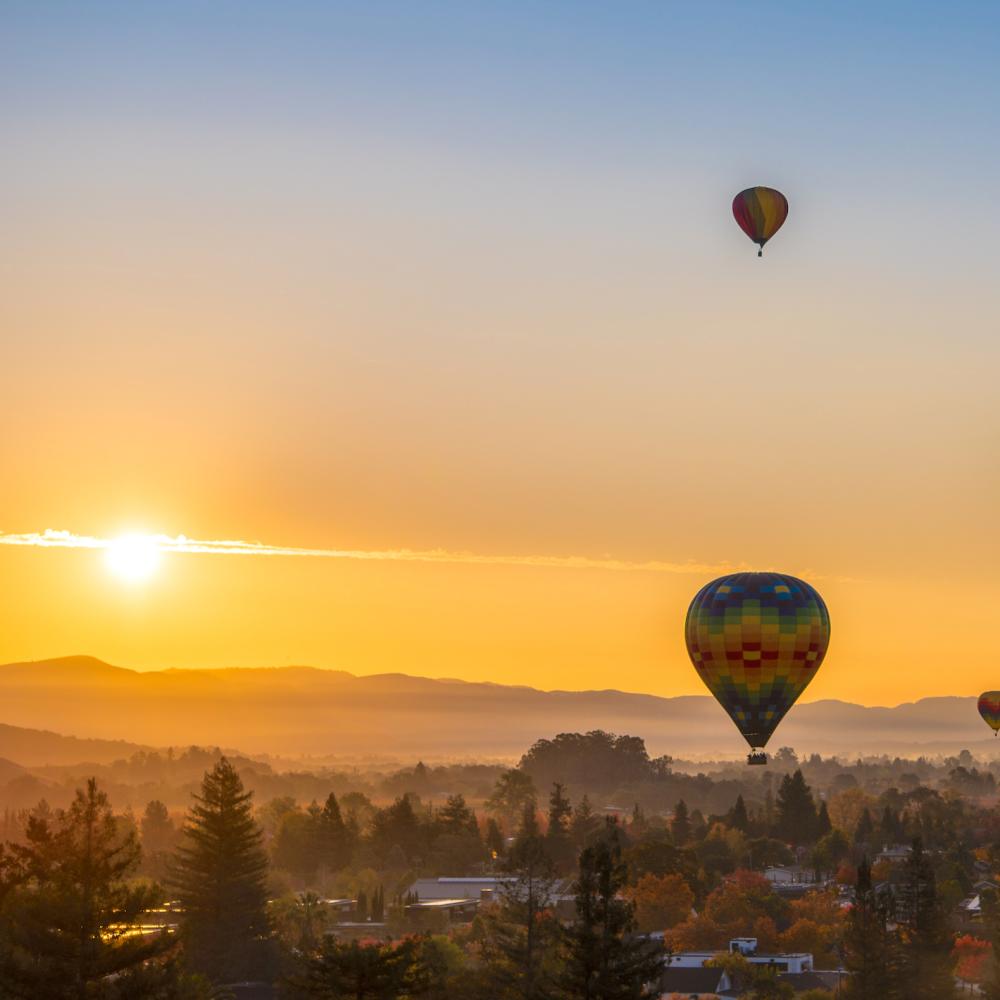 About Visit Napa Valley
Our mission is to promote, protect, and enhance the Napa Valley destination. Through destination marketing, our work brings visitors, improves the economy, and creates jobs throughout the valley. With a staff of 18 directed by a 16-member board, our team excels at what we do.
In short, we're a small group of nice people, working in a nice place, with high standards for quality.
Communications Manager/Associate
Posted: February 2022

Reports to: Director of Communications, Community and Industry Relations

Summary: Visit Napa Valley is seeking a skilled communications professional to support partner, community, industry, and press communications. This multi-position player will support the Visit Napa Valley mission of promoting Napa Valley as an attractive travel destination and enhancing its public image as a dynamic place to visit, live, and work. This position will support the following areas of activity with increasing responsibility as is warranted.

This position is full-time, on-site, and will require occasional travel across the valley.

Duties and Responsibilities:
Partner Communications: Manage partner newsletter communications, draft PPT presentations for leadership team, manage Napa Valley News Facebook page and Visit Napa Valley LinkedIn content calendar, support partnership team by attending partner visits
Media Relations: Support Director of Communications; manage agency relationships, maintain press contact database, engage with partners to coordinate press itineraries, host press, write press communications, maintain open lines of communication with local press, manage messaging updates, update and maintain Visit Napa Valley evergreen press kit
Crisis Communications: Maintain and update crisis communication toolkits with input from Visit Napa Valley leadership team
Community and Industry Relations: Support management of programs that engage local community, hospitality industry, and elected officials
Actively participate in team brainstorms and cross-departmental meetings

Requirements:
Minimum of 3-4 years experience in a full-time communications role in a professional setting. Preferred experience in the wine, hospitality industry and/or a destination management organization.
Familiarity with trends in travel, wine, hospitality, and Napa Valley.
Excellent written and verbal communication: excellent grammar, strong knowledge of AP style, ability to adjust tone and writing style based on audience; at ease on phone, virtual meetings, and presenting in front of small groups.
Excellent analytical skills: ability to absorb information and synthesize implications for stakeholders with input from Visit Napa Valley leadership team.
Polished presentation skills with the ability to create/assemble them using Powerpoint.

Attributes:
Organized and detail oriented: demonstrate ability to manage multiple priorities and deadlines.
A self-starter with curious mind-set.
Energetic, outgoing, positive team player
Creative thinker; problem solver
Tenacious, unflappable, not easily discouraged
An outgoing personality accustomed to proactive communications with internal staff, partners
Resourceful, solutions-oriented, flexibility to handle shifting priorities

Apply: Qualified candidates may send resume and cover letter to HR@VisitNapaValley.com.
Guest Experience Specialist
Summary: The Guest Experience Specialist oversees and supports the day-to-day operations of the Napa Valley Welcome Center. The Guest Experience Specialist is an ambassador responsible for providing exemplary guest concierge service to visitors at the Napa Valley Welcome Center while facilitating guest experience and engagement through innovative digital encounters.

The ideal candidate will be friendly and professional and have a passion for guest engagement and the Napa Valley.

Duties and Responsibilities:
Act as a brand ambassador for on-premise brand experience at the Napa Valley Welcome Center.
Support Welcome Center performance in guest services, staffing, guest data collection, and the implementation of health and safety protocols in public areas.

Oversight of opening and closing procedures, coordinate breaks and lunches, providing coverage personally as necessary.
Help maintain facility operations.
Take appropriate action where necessary regarding access or safety issues in the Welcome Center including notifying the Controller.
Attend monthly meetings with Welcome Center Staff.

Support events held at the Welcome Center; including scheduling, set-up, clean up, etc.
Act as concierge to provide information to visitors regarding Napa Valley hotels, wineries, local activities & attractions, the Napa Valley region and any other pertinent guest inquiries - with an emphasis on strategic recommendations based on guest needs and stakeholder interests, utilizing a variety of platforms

Requirements - Skills and Abilities:
Excellent communication skills delivered in a friendly and professional manner.
Demonstrated passion for providing a high level of customer service.
Ability to exercise initiative, sound judgment and diplomacy in all Visit Napa Valley related matters.
Experience and comfort level with technology
Demonstrated ability to effectively engage with culturally diverse audiences of varying ages.
Ability to establish and maintain an effective working relationship with employees, management, partners and the general public.
A team player, flexible, fun, energetic and enthusiastic.
Willingness and ability to maintain a professional appearance and demeanor.
Must have a passion for food and wine.
Confident public speaker.
Excellent listening skills.
Multilingual fluency is always a benefit
Must have flexible hours throughout the week.
This is a hands-on, floor based position requiring the ability to comfortably stand and talk for prolonged periods of time.
Ability to lift up to 40 lbs.

Requirements - Experience and Education:
3+ years of experience in a customer facing role; preferably in a tasting room.
Experience in the Napa Valley hospitality industry; knowledge of the Napa Valley wine and/or tourism industry.
Experience representing a luxury brand through customer service is preferred.
Bachelor's degree preferred; with area of study in the realm of hospitality or marketing.

Apply: Qualified candidates may send resume and cover letter to HR@VisitNapaValley.com.