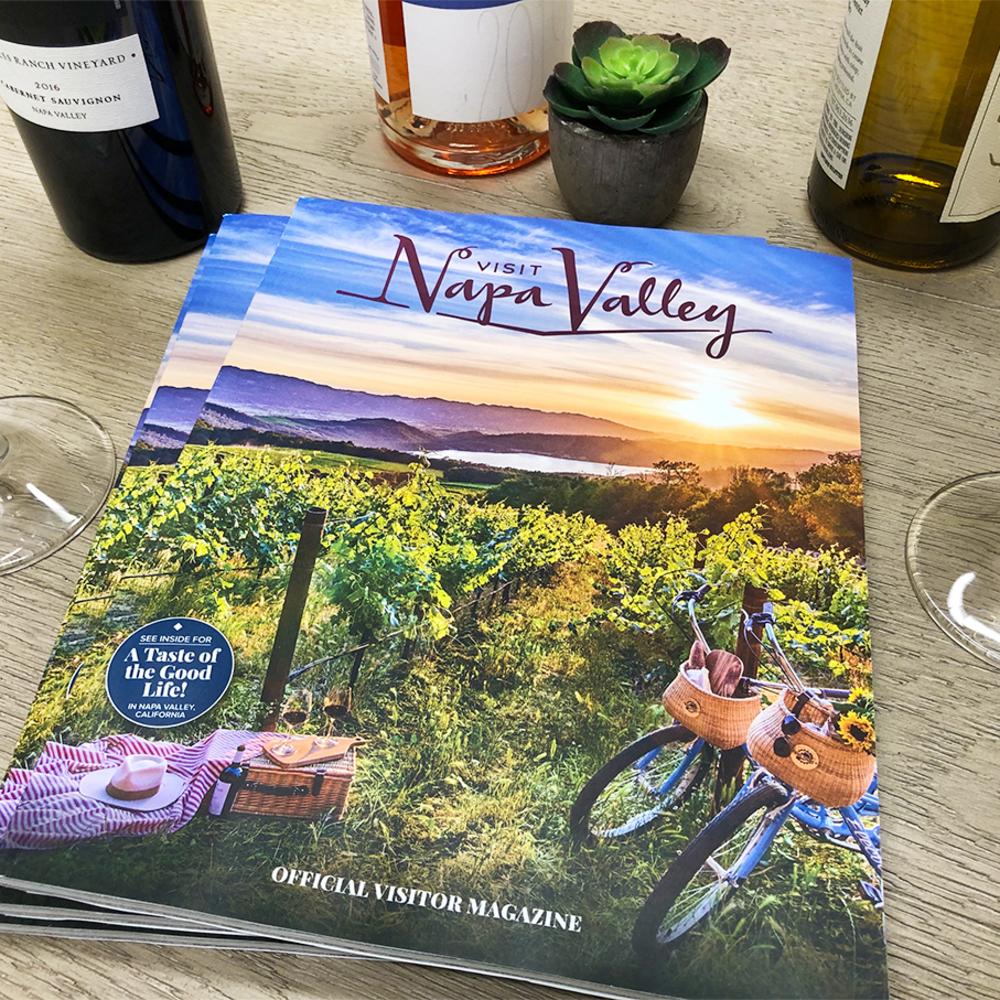 Napa Valley Visitor Magazine
Looking for some Napa Valley inspiration?
You can request a free copy* of the Napa Valley Visitor Magazine by filling out the form below. Magazines typically arrive within 10 business days.
Our magazine provides a complete overview of the Napa Valley, presented with beautiful photography and features fun editorial stories about our world-class wineries, culinary hot-spots, outdoor activities, arts and culture, events, trip planning guides and more.
If you're already in the valley, pick up a complimentary magazine at any of our Welcome Centers. Or view the digital version right now.
*Please note, we do not mail outside of the United States.
 
Request a Magazine
by Mail
View our Privacy Policy for details on use and storage of your personal data
Are you a business looking to display the Visitor Magazine at your location? Or would you like to advertise in the Visitor Magazine?