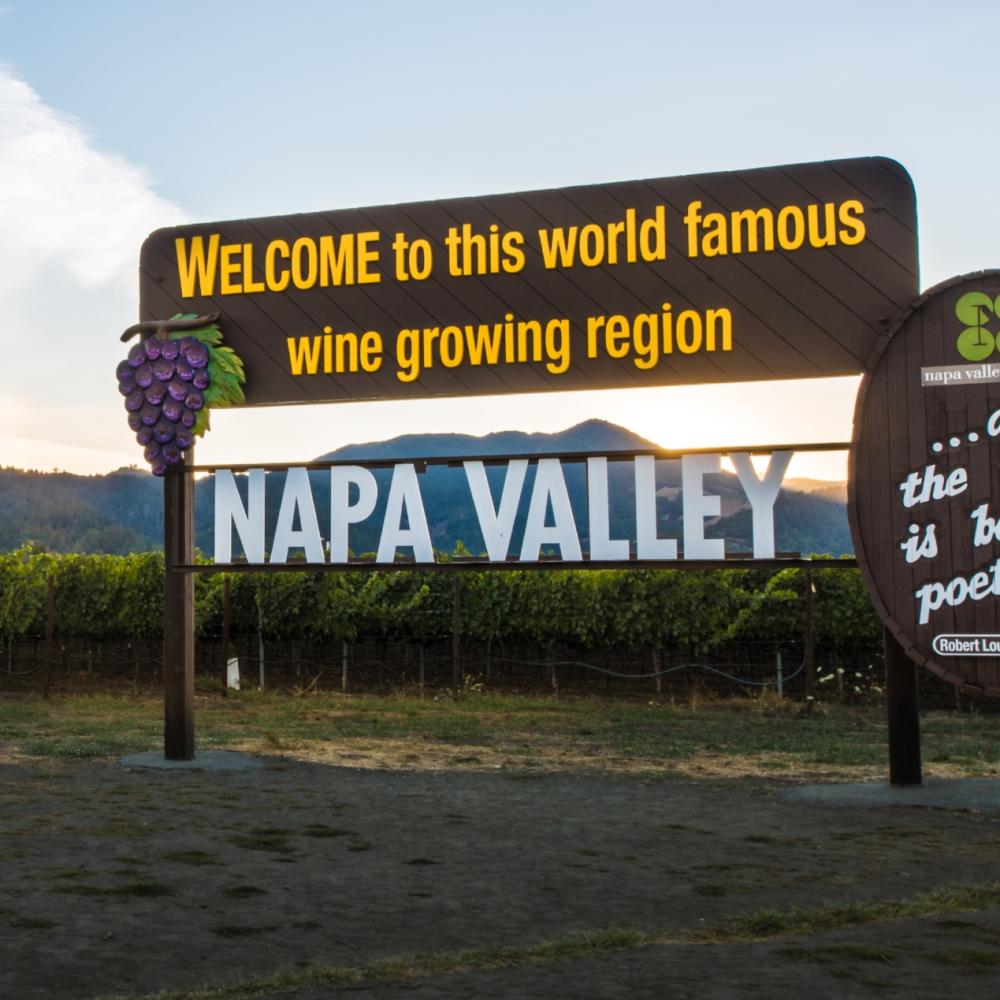 The Napa Valley Tourism Improvement District
Tourism is Napa County's second-largest industry, generating more than $2.2 billion in annual spending, which directly benefits Napa County residents and businesses.
The Napa Valley Tourism Improvement District (NVTID) ensures that funding for Visit Napa Valley's targeted marketing, selling and promotion of the Napa Valley as North America's premiere wine, food, arts and wellness visitor destination is maintained at competitive levels. The District includes lodging businesses (hotels, motels, bed and breakfasts, etc.), which pay Transient Occupancy Taxes. The District's activities are funded by a 2% assessment on gross short term (less than 30 days) room rentals on lodging businesses. The assessment commenced on July 1, 2010. A portion of the assessment (0.5%) is dedicated for marketing efforts aimed at promoting tourism in each of Napa County's local jurisdictions.
On June 15, 2010, at the request of the lodging industry in Napa County, the Napa County Board of Supervisors voted to adopt the Napa Valley Tourism Improvement District (NVTID), endorsed by the cities of American Canyon, Calistoga, Napa and St. Helena, the Town of Yountville, and the County's unincorporated area.

The NVTID was formed under the provisions of the Property and Business Improvement District Law of 1994 (Streets and Highways Code Section 36600 et seq.).
NVTID Management
The NVTID Management District Plan (MDP) calls for the NVTID to contract with an "owners association," which is the Napa Valley Tourism Corporation (NVTC), a non-profit corporation, to manage the overall non-local destination tourist promotion and marketing activities. Also, the MDP calls for Local Governance Committees to manage how the individual jurisdictions' 0.5% share of the assessment will be spent.
The NVTC meets quarterly and you can view the upcoming or most recent agenda here:
Current Agenda
Napa Valley Tourism Corporation
LODGING REPRESENTATIVES:
Kenta Kamohara: City of American Canyon, Holiday Inn Express & Suites
Sara Brooks: City of Napa, Napa River Inn
Don Shindle: City of Napa, Westin Verasa
Marcelle Adderley: City of St. Helena, Southbridge Napa Valley
George Goeggel: Unincorporated County of Napa, Auberge Resorts
Max Compagnon: Town of Yountville, Napa Valley Lodge
Michael Lennon: Town of Calistoga, Calistoga Spa Hot Springs
GOVERNMENT/BUSINESS REPRESENTATIVES:
David Oro: American Canyon City Council
Amy Carabba-Salzar: St. Helena Chamber of Commerce
Donald Williams: City of Calistoga
Anne Cottrell: Napa County Board of Supervisors
Linsey Gallagher: Visit Napa Valley
Steve Potter: City of Napa Manager
Brad Raulston: City of Yountville Manager
California Tourism Marketing
The California Tourism Marketing Act was enacted in 1995, and subsequently, Visit California was formed to oversee the promotion of California as a tourist destination. Visit California is funded through a self-assessment of businesses that benefit from tourism and it is administered by the Office of Tourism in a division of the Governor's office. To learn more about Visit California and the statewide Tourism Marketing Act, click the following link: California Tourism Marketing