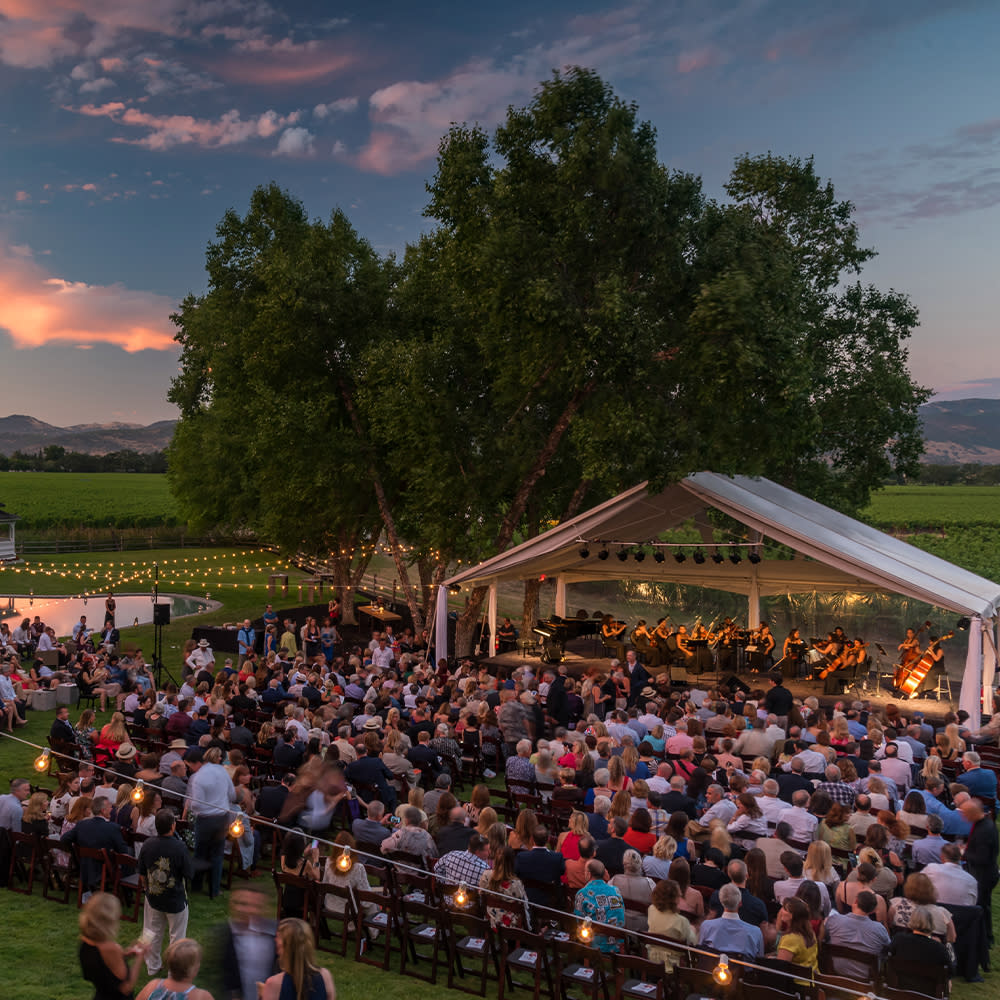 Bringing the arts to all.
World-class performances in iconic Napa Valley settings. Innovative programming featuring renowned artists and emerging talent. Inspiring, year-round arts education opportunities. Join us and celebrate the power of the arts to connect, inspire, and transform.
Festival Napa Valley enhances the quality of life by bringing the arts to all. The Festival offers free and affordable access to world-class performances, both live at Napa Valley's iconic venues, and virtually to audiences worldwide.
Attend
Festival Napa Valley presents breathtaking performances in iconic wine country settings, paired with Napa Valley's unparalleled food, wine, and hospitality. Find live performances, upcoming events, and admission-free concerts.
Programs
Through the generous support of its patrons, the festival has developed a rich ensemble of programs, both live and virtual, that support young artists, arts education, and live performances. Learn about our virtual performances, composer in residence, academy, fellowship, and other programs.
Education
Festival Napa Valley is committed to enriching the vitality of the community through innovative performances and inspiring education programs.
Plan Your Visit to Napa Valley
Visit Napa Valley warmly welcomes attendees and artists of the Festival Napa Valley this summer. Napa Valley is the perfect place to enjoy your stay before, during and after the festival.