| Member | Affiliation | Term | Officer |
| --- | --- | --- | --- |
| Thomas Bensel | Culinary Institute of America | 2024 | Board Member |
| Jean-Charles Boisset | Boisset Collection | 2022 | Board Member |
| Greg Brun | Napa Valley Wine Train | 2022 | Board Member |
| Gary Buffo | Pure Luxury Transportation | 2023 | Board Member |
| Erik Burrow | DoubleTree by Hilton Hotel & Spa Napa Valley | 2022 | Board Member |
| Michael Collins | Archer Hotel Napa | 2023 | Chair |
| Edward Costa | Carneros Resort & Spa | 2024 | Board Member |
| Tom Davies | V. Sattui Winery | 2023 | Board Member |
| Whitney Diver McEvoy | Yountville Chamber of Commerce | 2022 | Board Member |
| Mehdi Eftekari | Four Seasons Resort & Residences | 2024 | Board Member |
| John Evans | Silverado Resort & Spa | 2023 | Board Member |
| Linsey Gallagher | Visit Napa Valley | | Board Member |
| Sean Knight | Mustards Grill | 2022 | Board Member |
| Joe Leinacker | Meritage Resort & Spa | 2024 | Board Member |
| Michael Lennon | Calistoga Spa Hot Springs | 2022 | Past Chair |
| Alain Negueloua | Bardessono Hotel & Spa | 2022 | Board Member |
| Linda Reiff | Napa Valley Vintners | 2023 | Board Member |
| Emma Swain | St. Supery Vineyards & Winery | 2024 | Board Member |
Thomas Bensel
Managing Director, Culinary Institute of America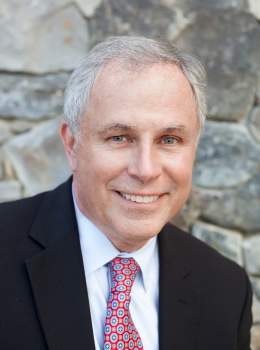 Thomas Bensel is managing director of The Culinary Institute of America (CIA). His responsibilities include overseeing all aspects of the college's campuses, including its degree programs.
Jean-Charles Boisset
President, Boisset Collection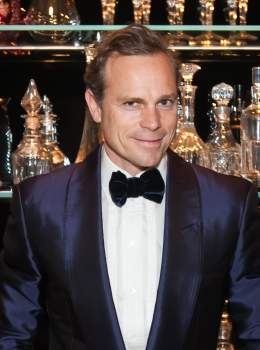 Jean-Charles Boisset was born into the world of wine in the village of Vougeot, Burgundy, France. Jean-Charles leads the family firm with acquisitions in California, including Raymond Vineyards in St. Helena and Oakville Grocery. He has grown the Boisset Collection with JCB tasting lounges throughout Napa Valley, San Francisco and Healdsburg.
Greg Brun
Partner, Napa Valley Wine Train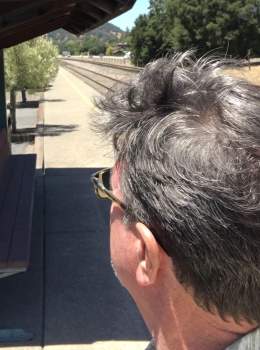 Greg has been involved in real estate investment and development for more than 30 years and is a partner in the Napa Valley Wine Train. His responsibilities include managing day to day operations, business development and real estate.
Gary Buffo
President & CEO, Pure Luxury Transportation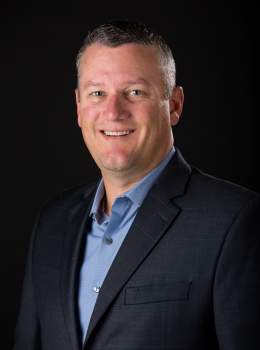 Gary Buffo, owner of Pure Luxury Transportation, founded the luxurious, full-service worldwide executive ground transportation company in 1991. Gary has more than 26 years of expertise in the tourism and wine industry sectors, and currently serves on executive boards for the National Limousine Association (in the capacity of President for the past 5 years), Visit California (in the capacity of CFO), CalTravel and more.
Erik Burrow
General Manager, DoubleTree by Hilton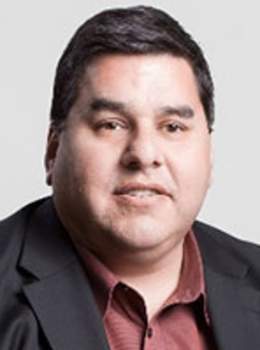 Erik Burrow has spent 30+ years in the Hospitality Industry, with the past ten years at DoubleTree by Hilton Hotel & Spa Napa Valley.
Michael Collins
General Manager, Archer Hotel Napa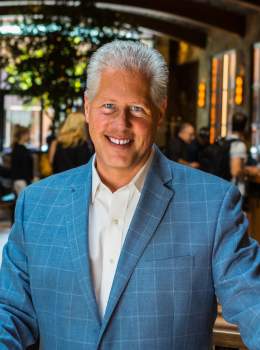 Before joining Archer Hotel Napa, Michael spent more than 16 years with The Ritz-Carlton Hotel Company at various properties in roles ranging from sales to operations. He has also held positions with the Langham Huntington Hotel in Pasadena, CA; Shutters on the Beach in Santa Monica, CA; the Umstead Hotel and Spa in NC; and the Palazzo in Las Vegas.
Edward Costa
General Manager, Carneros Resort & Spa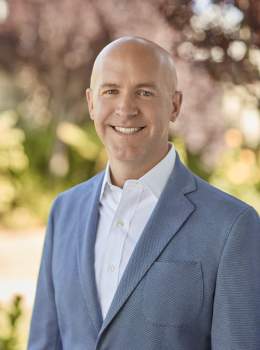 Ed has been Managing Director for Carneros Resort and Spa since 2016 and brings with him more than 35 years of experience in the hospitality industry. He spent many years leading operations for luxury hotels and resorts between Boston and NYC. Ed serves as the General Manager for Carneros Resort and Spa, where he oversees operations for the 28-acre luxury resort and has led the team to numerous awards and accolades during his tenure.
Tom Davies
Managing Partner, V. Sattui Winery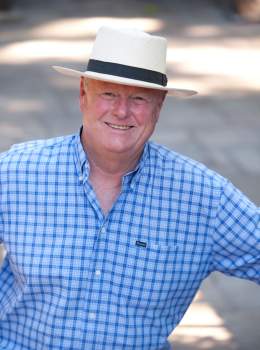 Tom began his wine career at V. Sattui Winery in the summer of 1980 and was among the winery's first 10 employees. He was promoted to President in 1993 and now is the Managing Partner of the winery.
Whitney Diver McEvoy
President & CEO, Yountville Chamber of Commerce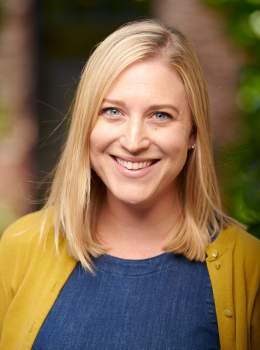 Whitney Diver McEvoy has been the President & CEO of the Yountville Chamber of Commerce since July 2016, following three years with the San Jose Silicon Valley Chamber of Commerce as Vice President of Sponsorships, Programs and Events. She also serves on the Arts Council Napa Valley Board of Directors and Silverado Country Club Board of Directors.
Mehdi Eftekari
General Manager, Four Seasons Resort & Residences
Mehdi Eftekari joined the Four Seasons Resort & Residences as General Manager at the construction stage in 2018. The highlight of the Resort is its winery, with a fully operational, organically hand-farmed vineyard planted with cabernet sauvignon. Eftekari has more than three decades of Four Seasons experience, including as the General Manager of Four Seasons Hotel in New York, Los Angeles at Beverly Hills, and Newport Beach.
​John Evans
General Manager, ​Silverado Resort & Spa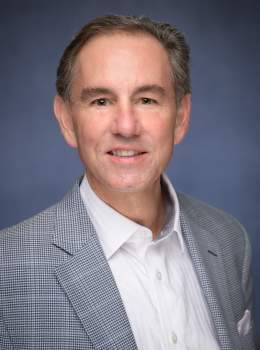 John has been with the Silverado Resort, home of the Safeway Open PGA Tournament, since July 2010. Previously, John worked with Starwood Hotels and Resorts, as well as The Ritz-Carlton Half Moon Bay, CA. He also served as a Corporate Executive with HEI Hotels and Resorts. In 2017, John was the recipient of American Hotel & Lodging's General Manager of the Year.
Linsey Gallagher
President & CEO, Visit Napa Valley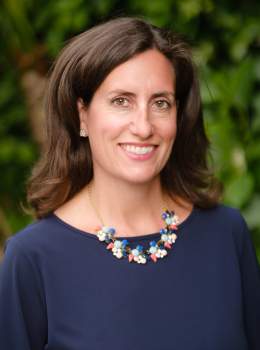 Linsey Gallagher is President and CEO of Visit Napa Valley (VNV), the official destination management organization for Napa County. VNV promotes the region as an attractive travel destination and enhances its reputation as a dynamic place to visit, live and work. Linsey serves on the Board of Directors of US Travel, CalTravel, and Visit California. Previously, she spent 10 years working at Wine Institute as Vice President of International Marketing, leading the California Wine Export Program with programs in more than 25 countries worldwide. She has also worked for E&J Gallo Winery, NBC TODAY Show, and GE Capital Services.
Sean Knight
Owner, Mustards Grill
Sean studied finance at Georgia State University, and went on to chef for some of America's most acclaimed culinary talents in the kitchens of: Bouley, Le Bernadin, Daniel and Patina. Cindy Pawlcyn persuaded him to join her as director of operations in 2004. Both Cindy's Backstreet Kitchen and Mustards Grill have benefited greatly from his experience and expertise.
Joe Leinacker
Managing Director, Meritage Resort & Spa and Vista Collina Resort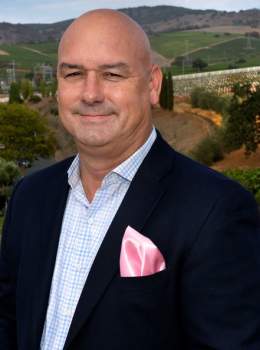 Joe Leinacker has been the Managing Director of The Meritage Resort, Vista Collina Resort, and Vino Bello Resort since 2020. Before moving to Napa, Joe served as the General Manager of the award winning Pasea Hotel & Spa in Huntington Beach, CA. Originally from Topeka, KS, Joe enjoys playing golf, dinner and drinks with friends, and spending time with his two dogs Willow and Miley Cyrus.
Michael Lennon
General Manager, Calistoga Spa Hot Springs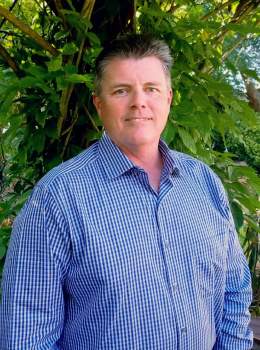 Michael Lennon assumed the role of General Manager at Calistoga Spa Hot Springs in September of 2011. Prior to Calistoga Spa Hot Springs Michael held similar roles with Larkspur Hotels, The Meritage Resort at Napa and Omni Hotels. In addition to his board seat at Visit Napa Valley Michael is the immediate past chairman for the Calistoga Chamber of Commerce.
Alain Negueloua
V.P. and G.M., Bardessono Hotel & Spa and Hotel Yountville & Spa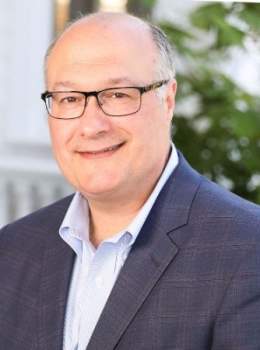 With 36 years in the hospitality industry, Alain's career began with Hyatt Hotels and Resorts earning leadership positions in operations and human resources. In 1997, he joined Mandarin Oriental Hotel Group and was General Manager at group hotels in San Francisco, New York, and Boston. This is Alain's second time in the valley as he previously served as General Manager of Las Alcobas, a Luxury Collection Hotel, Napa Valley and Meadowood Napa Valley.
Linda Reiff
President & CEO, Napa Valley Vintners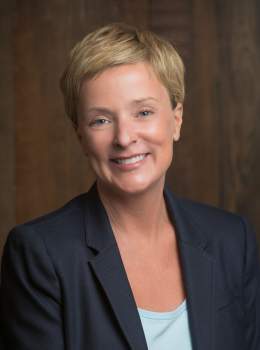 Linda Reiff joined the Napa Valley Vintners (NVV) in 1995. Under Linda's leadership, NVV's marketing, promotions, communications and education efforts have expanded around the world and the organization has become an influential leader in the global wine industry. Prior to joining the NVV, Linda worked for Congressman Vic Fazio and served as his communications director and then chief of staff in Washington, DC.
Emma Swain
CEO, St. Supéry Estate Vineyards and Winery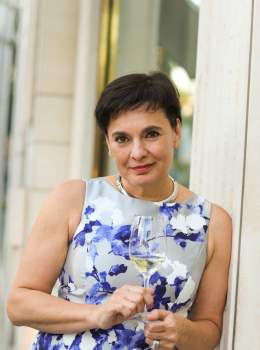 Emma Swain, CEO of St. Supéry Estate Vineyards and Winery has worked in the wine industry for more than 20 years. Emma started in finance, before joining St. Supéry Estate Vineyards and Winery and became CEO in 2009. Emma is a past chair and currently serves on the Board for the Wine Market Council, and is a past board chair of the Napa Valley Vintners.