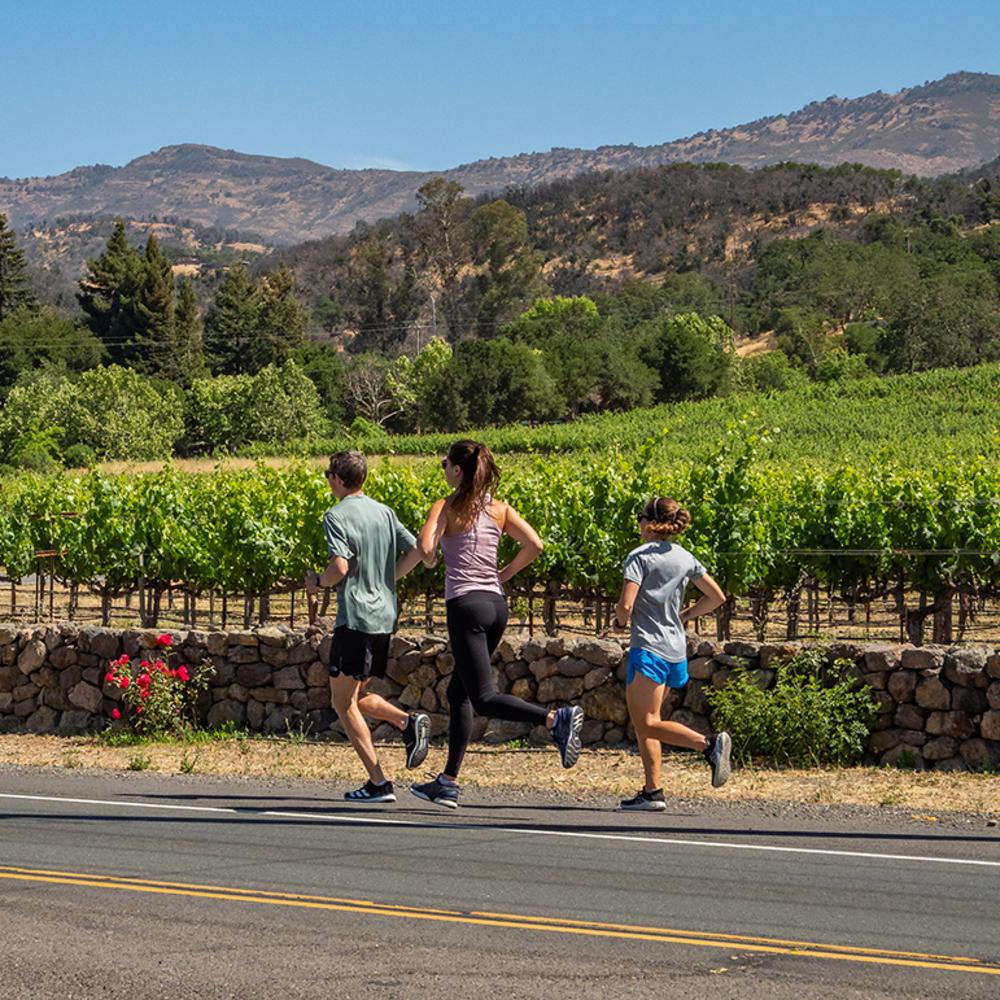 The Napa Valley Marathon is thrilled to launch a new summertime race in our beloved Napa Valley!
The new race, which starts and finishes at the Silverado Resort & Spa, will be held on July 16, 2022. The course runs along the famed Silverado Trail, passing by sweeping vineyards, beautiful hillsides, and iconic wineries along the way.
Did we mention there will be wine at the WineShine Half Marathon? Not only will you run by some of Napa Valley's most storied vineyards along the Silverado Trail, you'll also get the chance to sample some of the area's best varietals at the post-race festival. That's unlimited post-race tastings from some of the world's best winemakers. Running + wine, is there a better combo?
The WineShine Half Marathon supports two very important local causes: Napa Firewise, which works to reduce the risk and impacts of wildfires, and the Napa Valley Farmworker Foundation, which supports and promotes Napa Valley's vineyard workers through education and professional development.
Want to know more about what is happening at the race, including: course maps, start times, parking, awards, volunteering and more?
---
Mark your calendars for next year...
Napa Valley Marathon
March 5, 2023
The Napa Valley Marathon and Half Marathon returns next spring!
Following the famed Silverado Trail from Calistoga to Napa, our point to point marathon passes beautiful scenery, vineyards, and some of the most world-renowned wineries along the way. Established in 2019 and beginning from Conn Creek Winery on the Silverado Trail, our half marathon offers a fast, gorgeous tour through wine country. And don't miss out on the Kiwanis Club of the Greater Napa Valley 5K, a quick out-and-back from the main finish line. With three speedy courses lined with stunning vineyard scenery to choose from, there's a race for runners and walkers of every ability!
Plan Your Visit to Napa Valley
Visit Napa Valley warmly welcomes participants and sponsors of the Napa Valley Marathon. Napa Valley is the perfect place to enjoy your stay before, during and after the marathon.