Tourism Benefits the Community
While the economic benefits of tourism are increasingly appreciated by local communities, many don't often think about the ancillary benefits. If the Napa Valley were not a tourist destination, we wouldn't have the breadth of arts and culture, unique hospitality, and culinary ingenuity that we do. Tourism brings more to the community and gives back just the same.
Hospitality Jobs in the Community

Tourism's Economic Benefit to the Local Community
Tourism continues to provide a significant positive economic benefit to local jurisdictions across Napa Valley. Tax revenues collected from visitor spending provide Napa Valley with funding to support services that benefit all residents including public safety, libraries, road improvements, cultural resources, recreational amenities, parks and more.
Tourism Supports Sustainable Exploration of Napa Valley
Visit Napa Valley's mission is to promote, protect and enhance the Napa Valley destination. We are committed to social, environmental and economic stewardship and support sustainable initiatives to benefit Napa Valley such as:


Off-Peak Promotion
Marketing activities are designed to stimulate visitation during low occupancy periods, traditionally midweek and the November – April "Cabernet Season," which helps reduce impact on valley resources.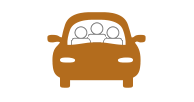 Napa Valley Forward
Hospitality employees are incentivized to carpool and use public transit solutions.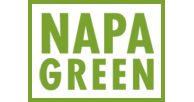 Napa Green
Recognizing and supporting sustainable and environmentally friendly practices in the wine industry.
Tourism's Contributions to Affordable Housing
Tourism is committed to be a part of the workforce housing solution in Napa Valley. In 2018, the lodging industry supported a one percent addition to Transient Occupancy Tax (TOT) charged on each room night that is specifically designated for workforce housing. Approximately $5 million is expected to be collected annually.
Tourism Donations and Volunteer Service
Tourism businesses support numerous community non-profits each year: