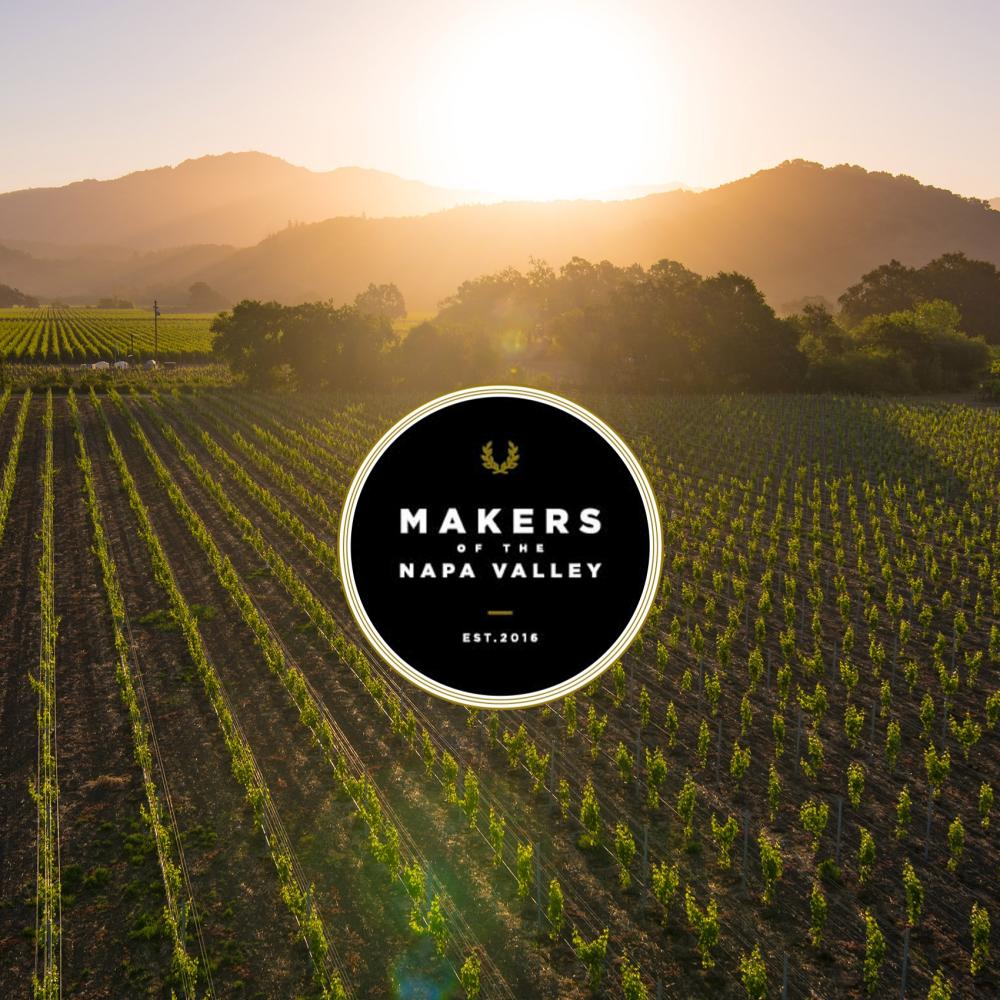 Ryan MacDonnell & Emilio Alvarez
Co-owner & Mill Master - Round Pond Estate
Ryan MacDonnell and Emilio Alvarez are longtime residents of the Napa Valley, where they work together on the olive oil cultivation at 450-acre Round Pond Estate. They're both raising families here and share an appreciation for the area's communal vibe and its abundance of kid-friendly outdoor activities and restaurants.
"It's a new season: you start in the morning and don't know when you're going home," says Emilio. "It's fun, it's challenging, and it's something really unique here in the Napa Valley."
Emilio enjoys sharing the process with visitors, including the benefits of using a single press to extract the oil from the paste and capture all the polyphenols and the freshness and pungency. It's a calling inspired partially by his mother, who would cook everything with olive oil. "I wanted to learn about how olive oil influences health and what makes it really special," he says.
Rutherford in the Napa Valley is certainly the place to learn, as its rich soil and mild climate make ideal growing conditions. Emilio encourages people to experience the harvest in November, when you can see the mill in action and its freshly pressed oil glows a vibrant green.
Ryan adds that, in autumn, visitors also have the opportunity to get their oil blended and bottled on demand. It's the blending that really brings in the artistry. "We have to taste, we have to decide 'do we think it's ready, do we not,'" she says.
From one harvest to the next, Ryan and Emilio have weathered those creative judgment calls along with equipment breakdowns and lost-in-translation moments when a mill master visited from Italy. The reward is in the results: a quality homegrown product that captures the essence of the Napa Valley. It's a place they describe as almost too good to be true – where everyone knows each other's kids and you're bound to encounter friends while shopping at farmer's markets or hiking along scenic trails.
"What inspires me about the Napa Valley is really the beauty, and it's not just the physical beauty, but it's building this business together with my family and working with people like Emilio who are so passionate and inspired by what they do," reflects Ryan. "Having our kids grow up here and understand that they can work the land and create something beautiful from it; I feel lucky to be here."
Read on for their off-the-beaten-path recommendations, from a local sandwich institution to bike trails for cyclists of all levels.
Experience Napa Valley Like a Local
5 Recommendations from Ryan MacDonnell & Emilio Alvarez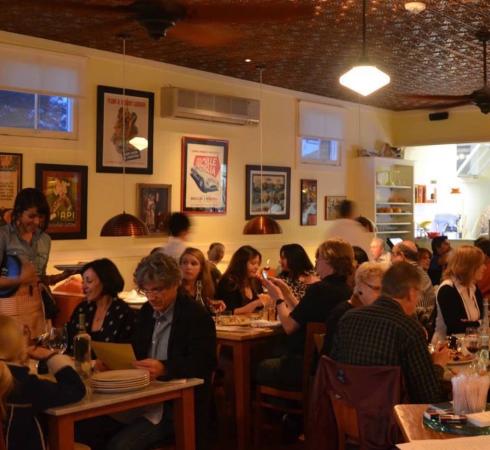 Ciccio's
"Ciccio's is a small cozy restaurant in Yountville, where you'll find the chef, Polly, making the pizzas and other dishes herself most nights," says Ryan MacDonnell, co-owner of Round Pond Estate. "The staff is unbelievably friendly, so much so that my daughter Addie has picked it as her favorite spot and even drew a picture, which she presented to Chef Polly (who graciously accepted it) when we went for Addie's 9th birthday. Do get there early – there are no reservations, and by 6pm there is often a line out the door and a two-hour wait. But you can always give them your number and go have a drink at any one of the other great restaurants and bars across the street."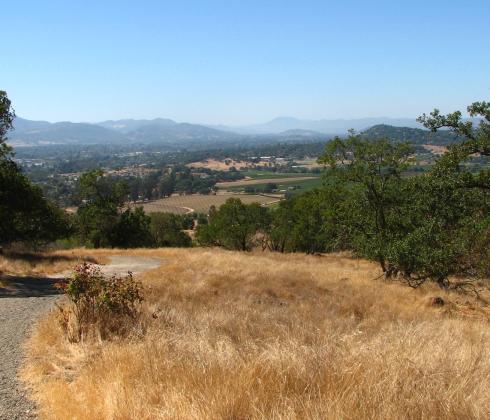 Biking Local Hills and Highway 128
"I'm a cyclist and I love the scenery in the Napa Valley," says Emilio Alvarez, mill master at Round Pond Estate. "If I'm feeling a little tired, I'll just ride from Rutherford to Napa for a cup of coffee. But if I have the time and am feeling good, I love to ride on the hills, such as Mt. Veeder or Cavedale, which is between Napa and Sonoma. Another of my favorites is Highway 128 in Rutherford, toward Capell Valley and then descending down Mt. George in to Napa; I like the smooth pavement, the climbs, and rolling hills."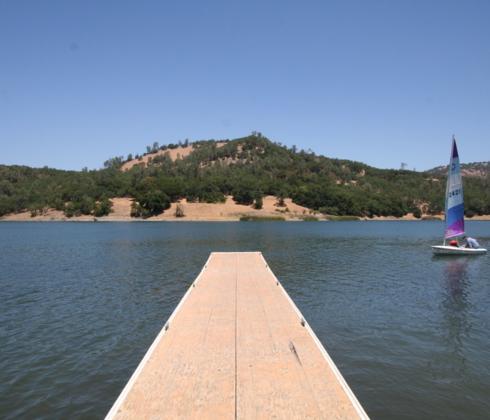 Lake Hennessey
"This lake has a beautiful and as-yet-undiscovered series of hiking trails that my family loves to explore in the spring and summer," says Ryan MacDonnell, co-owner of Round Pond Estate. "Moore Creek Park is probably our favorite, as the swimming hole at the end provides the perfect reward after a long arduous hike through the woods. If you want something equally scenic but less taxing, access the lake trails from the north off Howell Mountain Road and follow the wide fire trail along the lake. It's about as peaceful as it can get."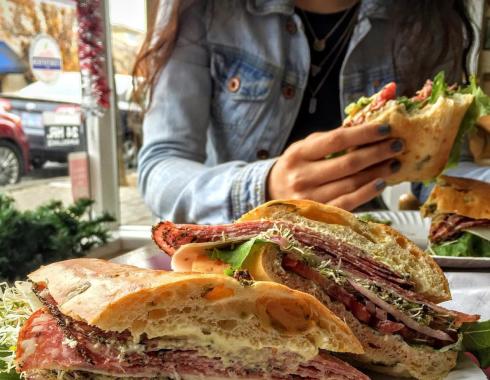 Giugni's Sandwich Shop
"I have been going to Giugni's since I was 16 and I know it's been around a lot longer than that," says Ryan MacDonnell, co-owner of Round Pond Estate. "This tiny deli is tucked away in an unassuming location on Main Street in St. Helena. Get there by 11:30am or plan to call in your order to avoid the wait – it's that good. Make sure to ask for the famous "Giugni Juice" on your sandwich."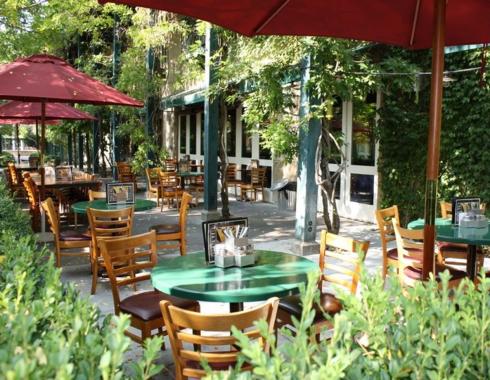 Pizzeria Tra Vigne
"I really like taking my family to Pizzeria Tra Vigne in St. Helena," says Emilio Alvarez, mill master at Round Pond Estate. "It has something for everyone. The pizza is delicious, but so are the salads and pastas. It's a very relaxed atmosphere and kid friendly. They have a nice outdoor area, plus there's also pool table that my kids love to play on inside the restaurant. And, to top it off, they have delicious gelato for dessert."
Meet the Makers of the Napa Valley