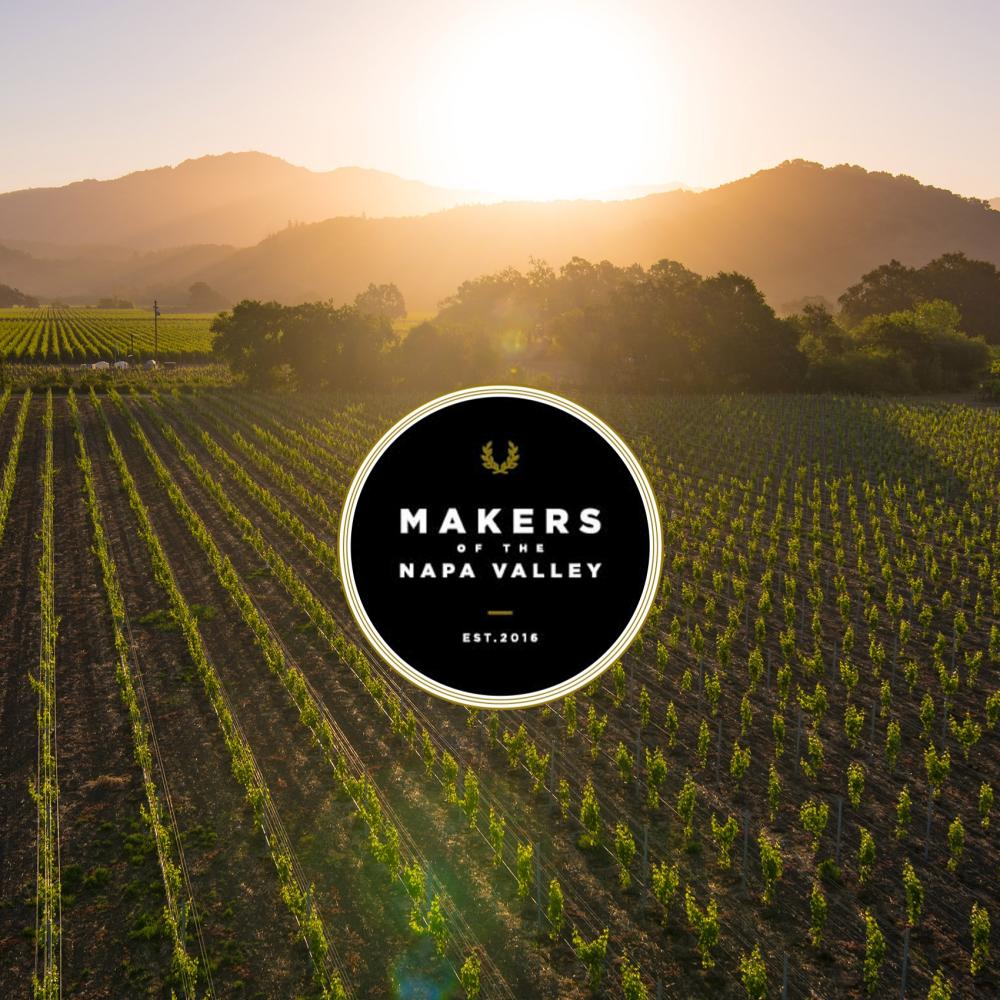 Douglas Rennie
Master Cooper - Seguin Moreau Cooperage
Meet the fourth-generation cooper of Seguin Moreau Cooperage who makes beautiful wine barrels the traditional French way.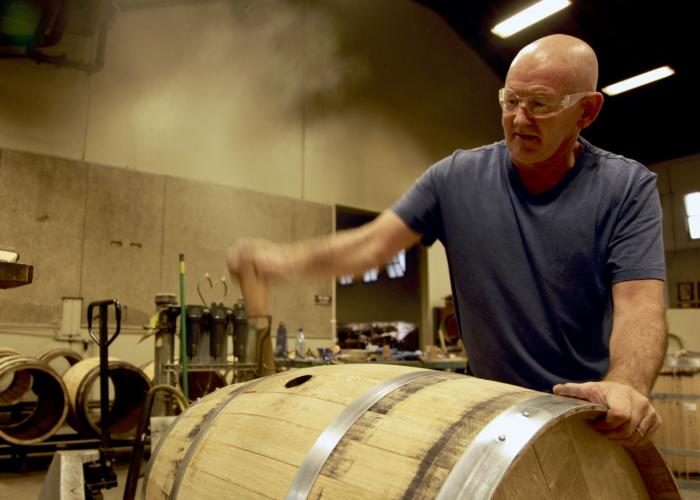 As early as 5:30 a.m., you can find Douglas Rennie at work, using smoke and fire to craft wooden barrels for Napa Valley vineyards, as he has for more than 20 years.
He describes the workspace at Seguin Moreau—one of only a few Napa Valley cooperages—as a fast-paced beehive. It takes about three hours to make one barrel, yet that barrel moves every four minutes through various stages, requiring close monitoring. "It seems like it's out of control, but everything is very controlled," he says.
The most crucial step is toasting the inside of the barrel on the fire, which creates a skin between the wine and the raw wood that softens the wood's affect. The amount of toasting time directly impacts the flavor profile of the wine aged within the barrel. Rennie compares the aroma of a light toast to baked bread, while medium is more like vanilla, and darker toasts bring to mind honey, chocolate or coffee.
The type of wood, such as French, American or Russian oak, is another factor that influences the wine's taste. Rennie is partial to the sweet, banana-like smell that emanates from Russian oak and which, he says, pairs well with some merlots.
"Winemakers have the difficult job of trying to match their fruit to specific barrel toasting and wood types," says Rennie. "We can always make barrels look good on the outside but the inside part is more crucial than anything else."
Occasionally, Rennie will get an emergency call about a barrel that has sprung a leak, and then his and his team spring to action. "All the equipment is in our van; the only thing that it doesn't have is a flashing blue light," he jokes, comparing the wine-barrel repair van to a Napa Valley ambulance.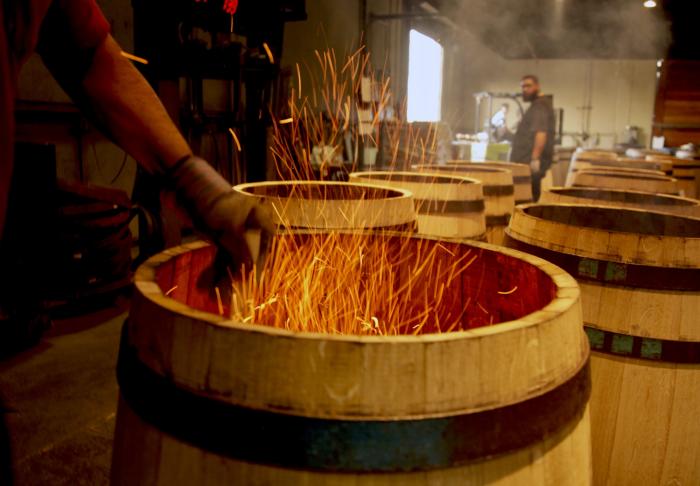 Rennie takes evident pride in his craft and in passing on time-tested techniques to the younger coopers. "When people start here, we always make sure that they know there's one way we make barrels—there are no shortcuts," he says.
Chestnut hoops, for instance, are a signature element of Seguin Moreau barrels and represent a very old style of coopering. "To make them, I had to learn in France," says Rennie. "Very few people can do that in the United States, and when you see them in a winery, they're often in beautiful tasting rooms."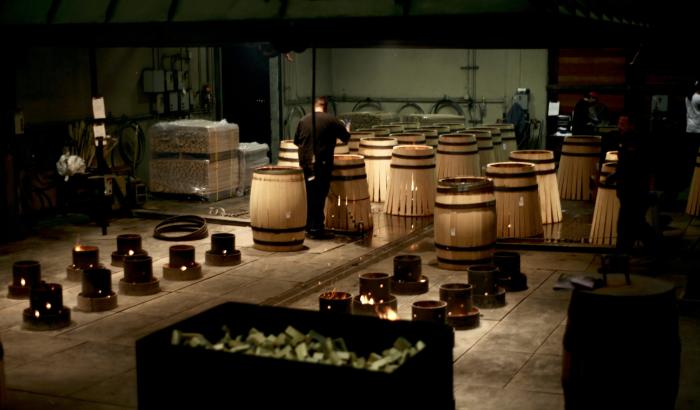 Such traditional barrels turn up across Napa Valley at wineries like Opus One, Far Niente, Nickel and Nickel and Duckhorn. Rennie enjoys stopping in for tastings on weekends and soaking up the good weather and scenery with his wife and three kids.
"It's inspiring to be in the Napa Valley," he says. "And within the wine and food industry, we all have a mutual respect for each other."
Meet the Makers of the Napa Valley