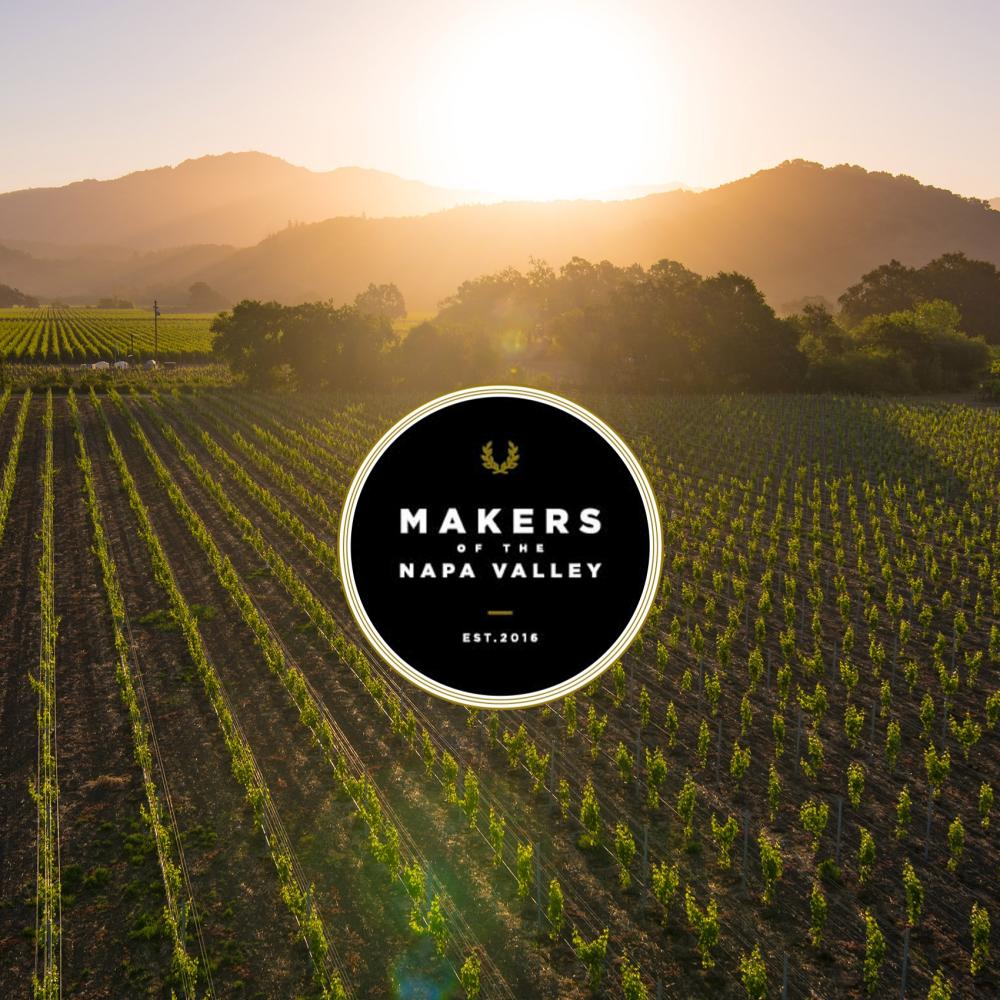 Katianna Hong & John Hong
Chefs - The Restaurant at Meadowood
Things heated up for culinary power couple Katianna Hong and John Hong while working at The Restaurant at Meadowood. As intense as their careers can be, they feel the Napa Valley provides a soothing antidote. "Things slow down a little bit here, it's a little quieter," says John. "We're in this mystical setting in the middle of Northern California."
During 15-hour shifts, sparks flew between her and John Hong. "When you're cooking together, there's a lot of trust that has to happen," observes Katianna. "If I want someone's opinion about something, John was always that person – cooking together for us really works."
Now, after six years of close collaboration, they're each preparing for new roles: Katianna is tinkering with menu research and development for The Charter Oak, opening in spring 2017, as John steps into her shoes at The Restaurant at Meadowood, mentoring the staff and continuing to push the food forward.
One constant is the garden that the Hongs (and their restaurants) continue to share. It's become a great source of inspiration and seasonal products such as sunchokes, white asparagus, and salsify. "It's amazing what they do in the garden – we can just go take a walk through and get a lot of ideas," says Katianna.
The culinary power couple shares an appreciation not only for the bounty of the Napa Valley but also for its close-knit community. The Hongs have developed all sorts of collaborative relationships, from the local ceramicists who make their plates to the purveyors who supply their cheese and meats. So it's not unusual for them to run into friends while taking hikes or browsing at farmers markets. "I've really become a small-town guy from living here," jokes John.
The way Katianna describes it, in the case of the Napa Valley, this small-town vibe supports the work of remarkably talented and diverse makers. "To not be creative here would be difficult!"
Read on to see how inspiration often strikes them while hiking or browsing at local markets. A historic theater and spa are also among their go-to places to unwind.
Experience Napa Valley Like a Local
5 Recommendations from Katianna Hong & John Hong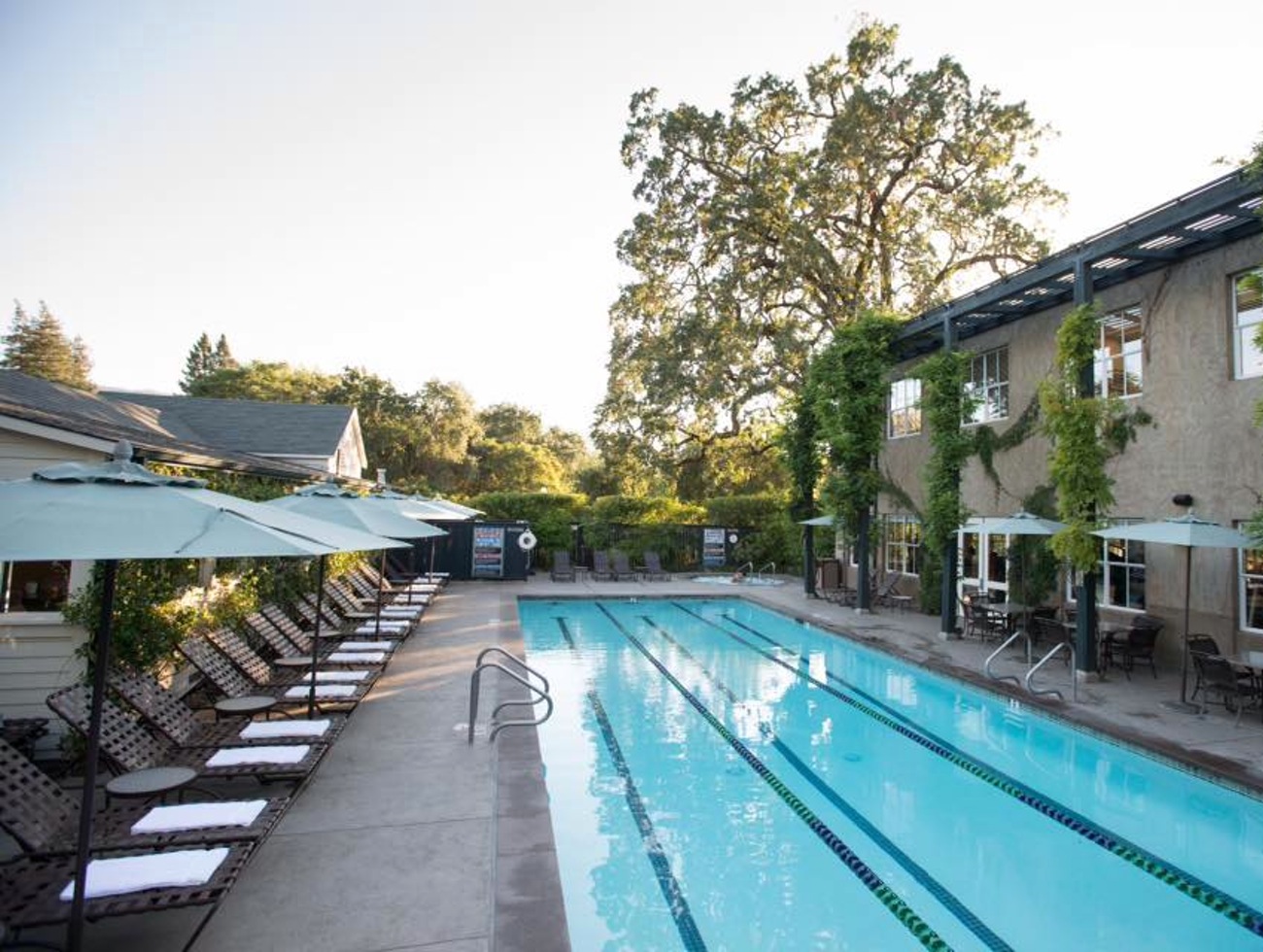 Health Spa Napa Valley
"It's a nice escape from the kitchen, and I like that Health Spa Napa Valley offers the option to exercise, swim, or get a massage," says Katianna Hong. "You can also lie out by the pool and order food and drinks from Pizzeria Tra Vigne," notes John Hong. "It feels very secluded because of the walled ivy."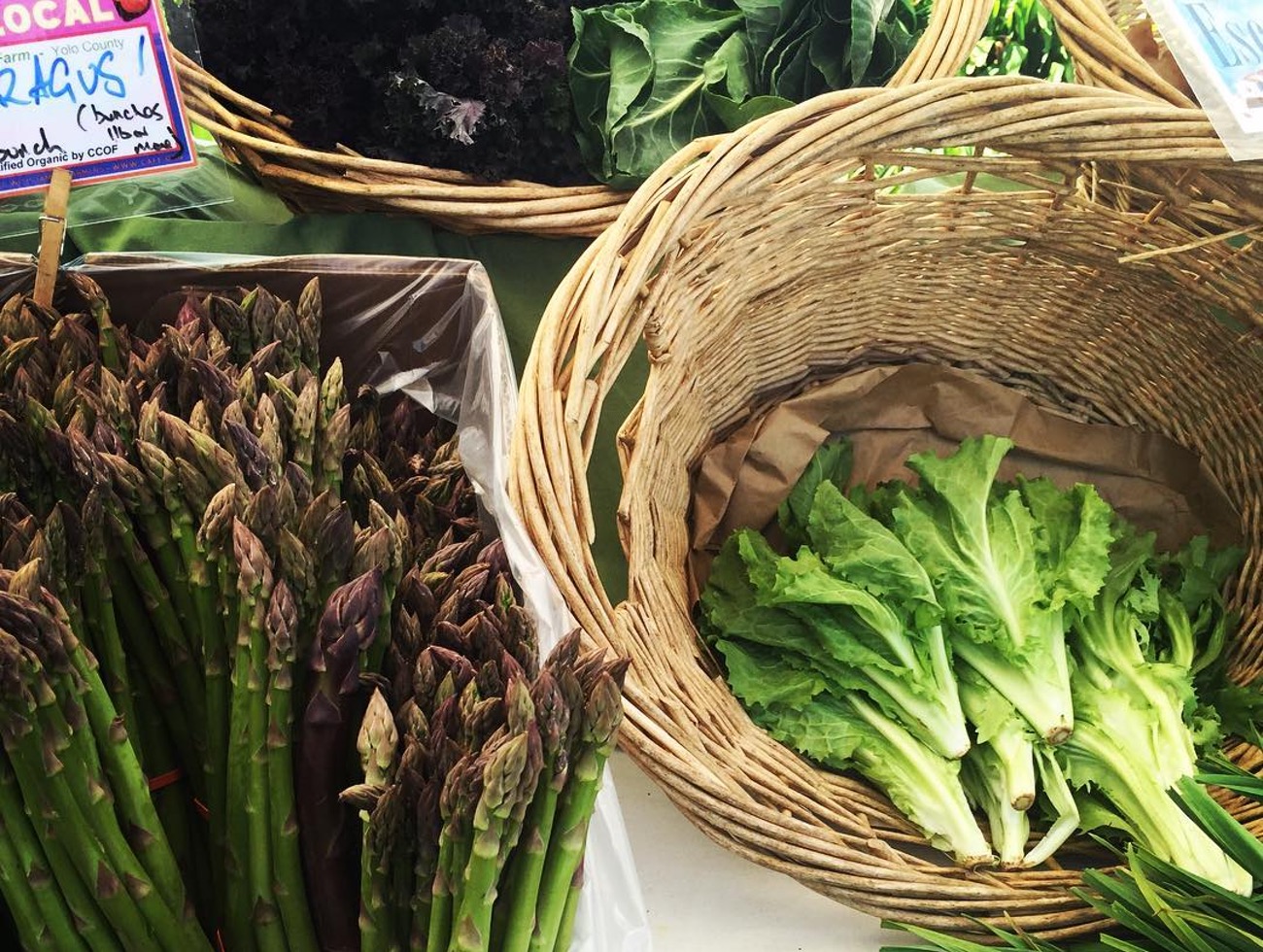 Farmers Markets
"We sometimes swing by the markets in Napa and St. Helena to get additional produce and flowers to use," says John Hong. "A friend of ours, Ryan Harris, who used to be a cook at The Restaurant at Meadowood, has his own company now (Contimo Provisions), and he makes amazing breakfast biscuits and sandwiches," adds Katianna Hong. "They sell their food from a CIA at Copia window in the mornings and afternoons.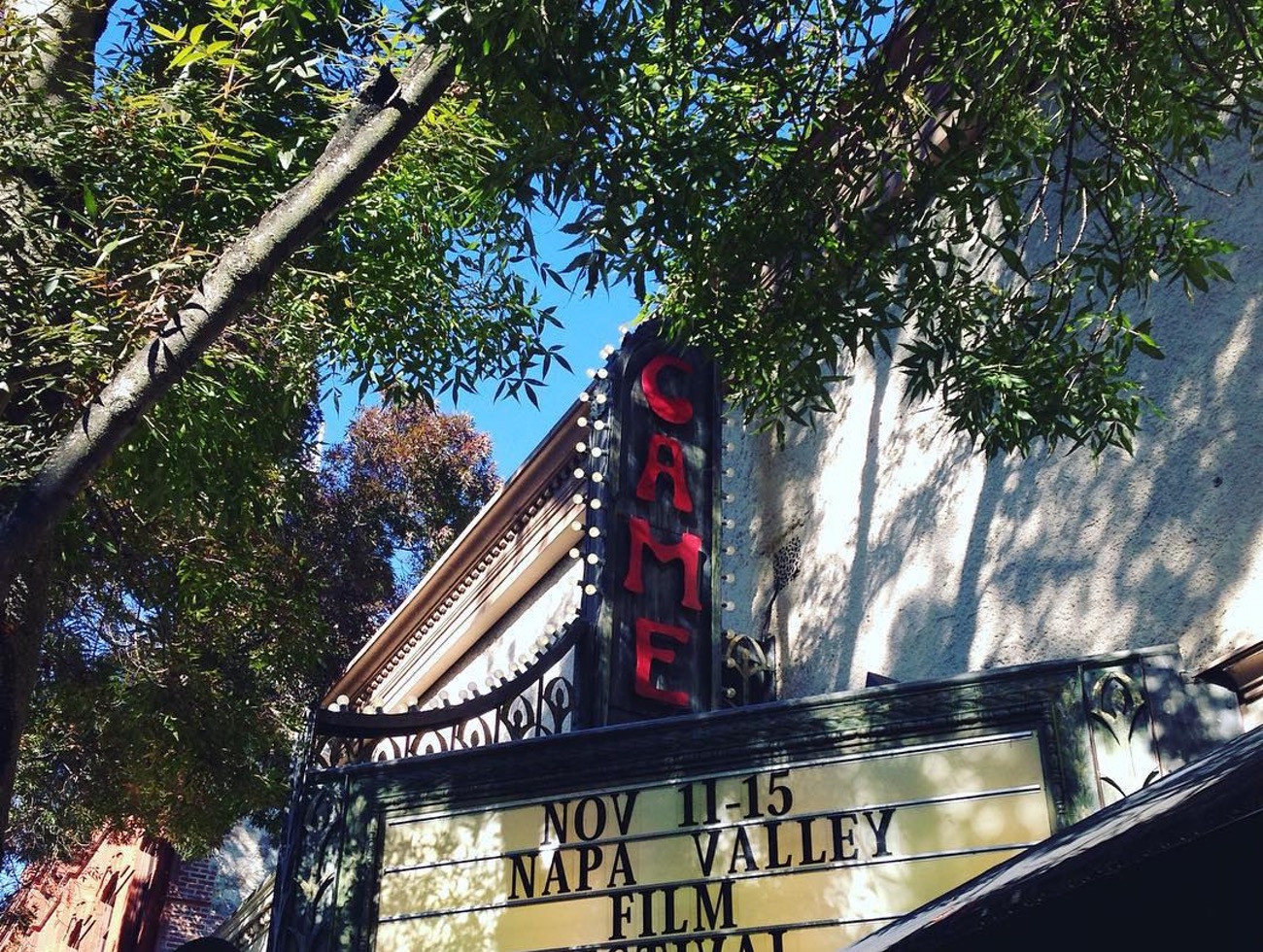 Cameo Cinema
"It's one of the country's oldest running theaters," says Katianna Hong of Cameo Cinema, a fixture of Main Street in St. Helena. "You can bring your own bowl from home (any size), and they'll fill it with popcorn." John quips, "So, I just bring a garbage can or something of that nature."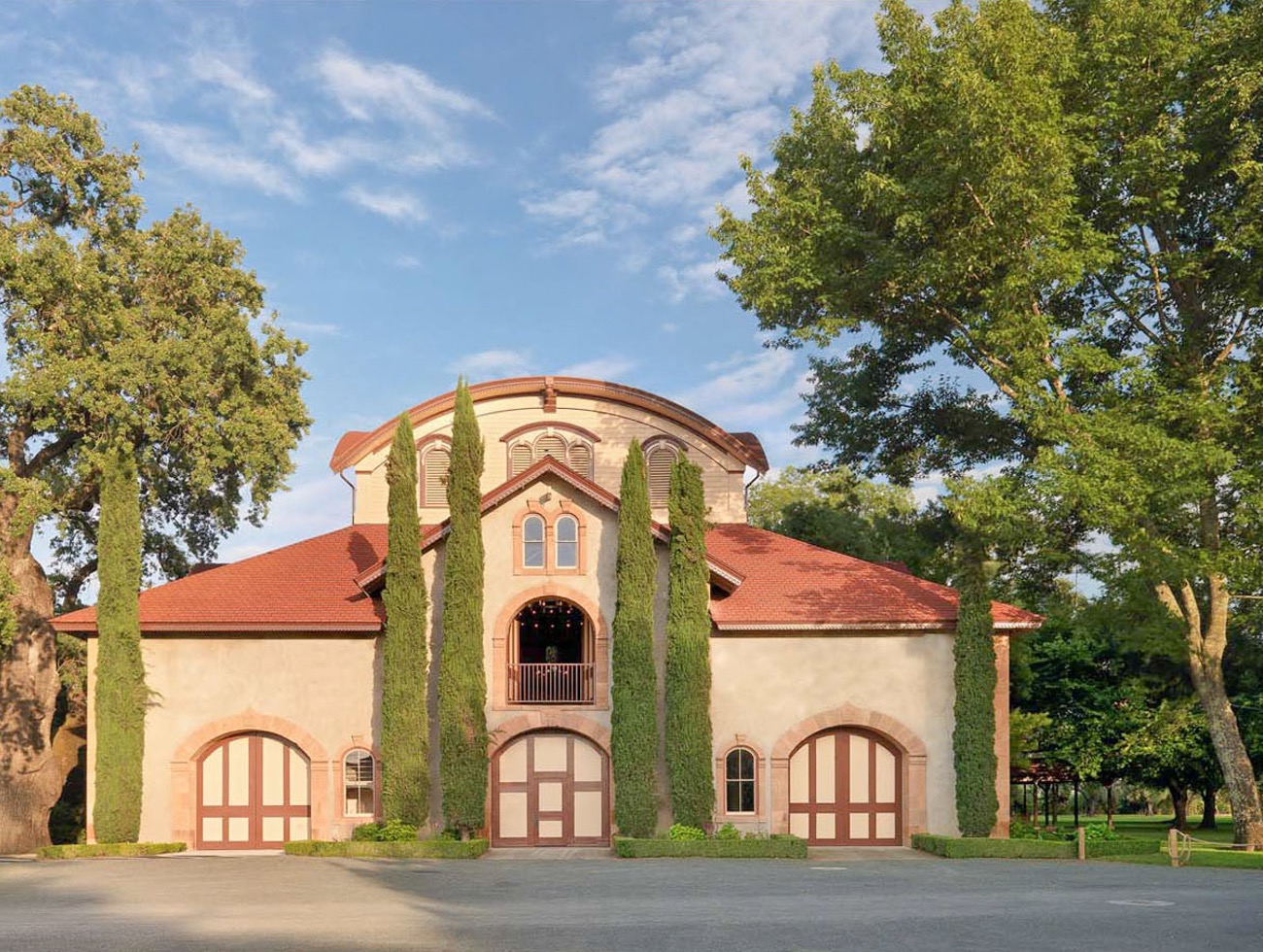 Favorite Napa Valley Wineries
"Charles Krug Winery is special to us because we had our wedding there two years ago," says Katianna Hong. "Kat loves her California sparkling wine," John Hong chimes in. "We also tend to go off to some of the smaller vineyards like Spring Mountain." Katianna agrees, adding: "Another family vineyard we love is Tudal Winery, which has a really unique and relaxed setting."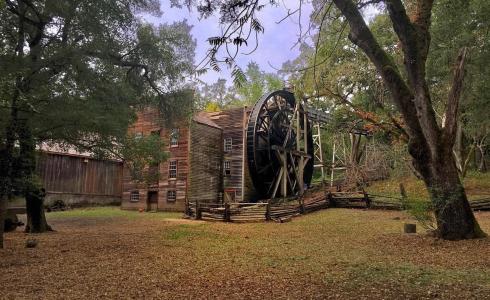 Bale Grist Mill
"We'll take a hike on the back roads at Bale Grist Mill," says John Hong, "we think it's really cool there. And sometimes we'll pick up some grains that we'll use for numerous dishes."
Meet the Makers of the Napa Valley