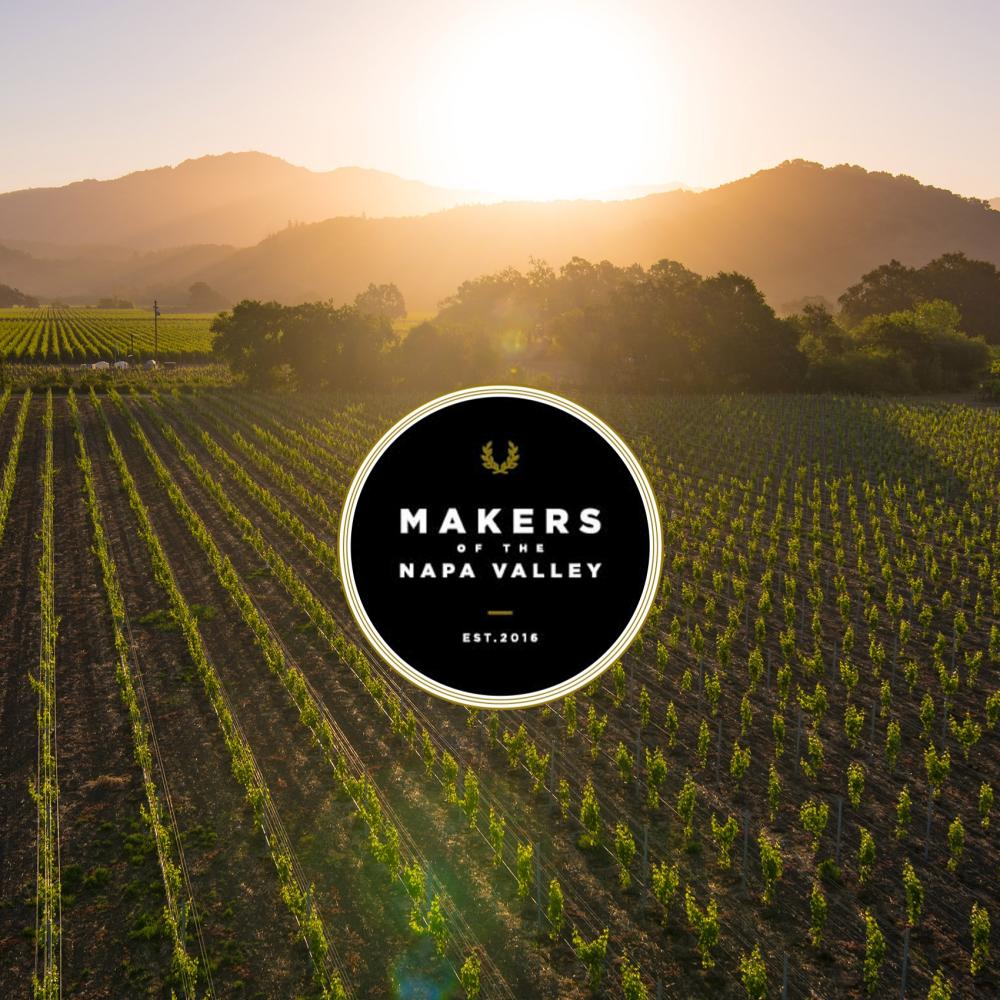 The Baker Sisters
Melissa and Mercedes Baker
Artists, Ehlers Society
Meet the artistic Baker sisters, founders of the Ehlers Society and key players in the Napa Valley's thriving creative scene.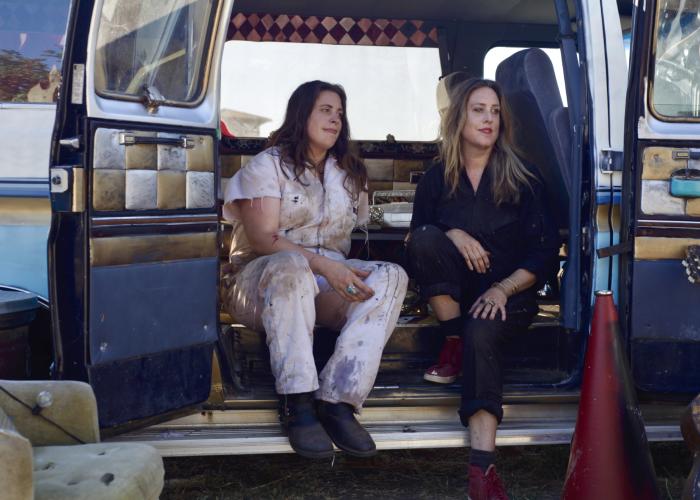 While growing up on a cattle ranch in the Napa Valley, Melissa and Mercedes Baker spent long days outside, building things out of found objects and hanging out with friends among the orchards and vineyards.
But it was only after moving away for college and traveling abroad that, Melissa says, they realized what a special place they had grown up in—and found themselves drawn back.
"It's such a beautiful place and so many people come here; it's not like living in a small town because it's constantly changing and evolving," adds Mercedes. "It's stimulating."
Upon their homecoming about 10 years ago, the Baker sisters moved into a six-acre property on Ehlers Lane in St. Helena, converting a 1920s hay barn into a painting studio. They discovered new venues like Nimbus Arts, which offers classes taught by working artists (themselves now included). And as they met other creative types, they'd invite them to come by the studio; organically, the Ehlers Society was born.
"They're our favorite people to work with," says Melissa of their eclectic group, and Mercedes chimes in: "Everybody is just feeding off each other's creativity." It's not unusual to find artists at work in varied media amid the large-scale installations spread around the Bakers' property, while a friend DJs, giving the operation a bit of a Burning Man vibe. (Visitors are also welcome by appointment.) Indeed, the sisters, who play in a band, also host events and are constantly tweaking the space.
The energy of being around other artists is part of what Mercedes and Melissa love about sharing a studio. "We inspire each other and our work changes separately and together," says Mercedes. "So many artists are just solo but we get to exchange ideas and build them up together."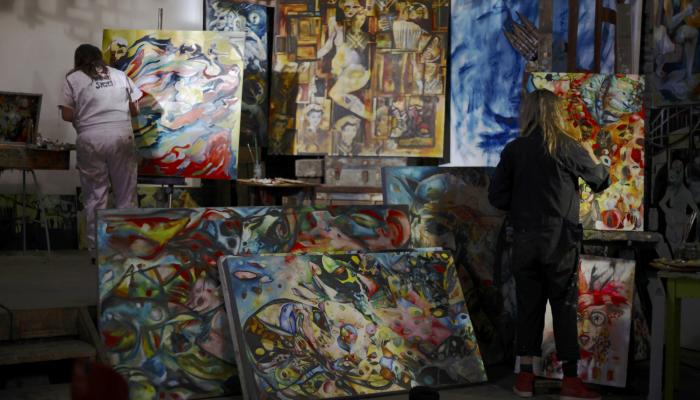 The sisters tend to use similar colors, though Melissa's painting style is more abstract and Mercedes's more representational. Napa Valley's landscapes and light, particularly at dusk, inspire them both. They also use local objects in their creations, much as they did as kids. Old wine barrel staves, for example, helped transform an old stock trailer into a gypsy wagon for Nimbash, an annual interactive art party.
Art and wine naturally go together, according to the Baker sisters, who have collaborated on large-scale outdoor installations and other works for local wineries, including Flora Springs and The Terraces.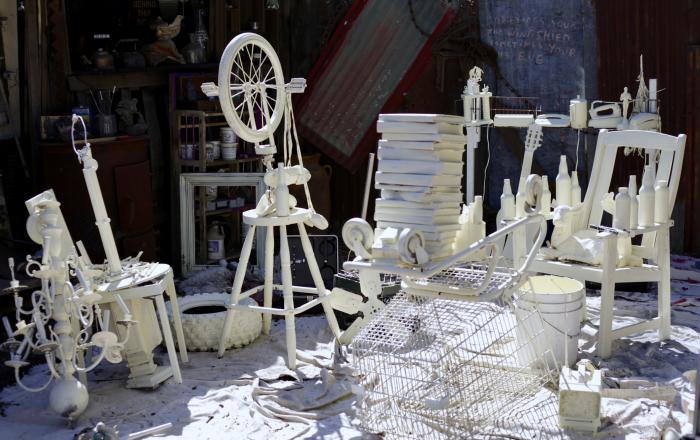 "Winemakers are interesting people and artists in their own way," says Melissa. "A lot of the wine culture also appreciates fine art, so it makes sense that there's a lot of artists here."
It certainly makes sense for the Baker sisters, as much as they enjoy traveling to other places. "This is our home base," says Mercedes. And Melissa agrees: "With the community here, it's just a good life."
Meet the Makers of the Napa Valley