Virtual Wine Tastings and Shipping Offers: Napa Valley Comes to You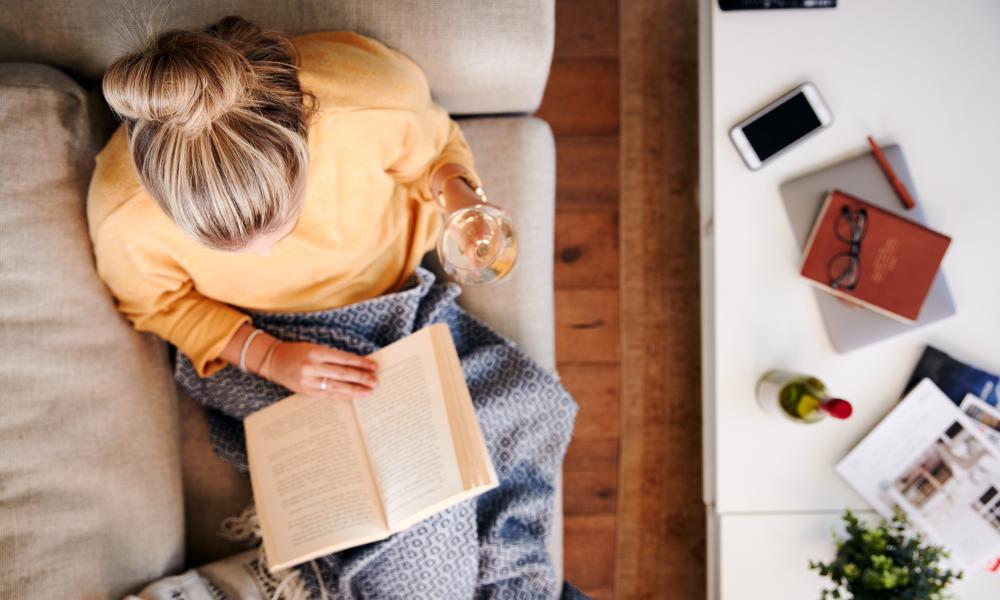 See the details here about wineries offering virtual experiences and special shipping offers. Check back often for updates and new experiences.
Wouldn't it be fantastic if you could have a little taste of Napa Valley at home? Good news: Napa Valley wineries are bringing the tasting to you with virtual experiences to brighten up your WFH (wine from home) time. We'll be compiling them all here, so check back often to see if your favorite wineries are participating. You can also visit our Event Calendar for more virtual tasting events, including cooking classes, concerts, and happy hours. 
Bennett Lane Winery
Bennett Lane is excited to present their Virtual Wine Tasting series. Join the team on Facebook around noon every Wednesday and Friday through April 2020 for a fun and interactive wine tasting experience.
Boisset Collection
Join Jean-Charles Boisset for daily Facebook Live virtual happy hour broadcasts at 6pm PDT as he opens bottles and takes questions from online viewers. In addition, both Jean-Charles and sommelier Marnie Old have recorded digital happy hours that air every Saturday at 6 pm on the Boisset Collection Facebook page.
Cakebread Cellars
Join Cakebread for the annual release of their Vin de Porche rosé. This year they're adding a new tradition: a live virtual Porchefest tasting on Thursday, April 9. From 4-5 PDT, Dennis Cakebread and chef Brian Streeter will be coming to you live. Pull up a porch chair, charge your phone/tablet/laptop then tune in to the Cakebread Cellars Facebook Page. To sip along, order online at Cakebread.com. 
Chappellet
Join Chappellet's Virtual Happy Hour every Saturday on Instagram Live. Members of the Chappellet family and team will lead a tasting of Chappellet wines, sharing stories and insight on what makes the wine special. Connect to the live stream by clicking on the Chappellet Instagram Story icon on Saturday at 5pm PDT.
Far Niente / Nickel & Nickel
The Far Niente Family of Wineries is now offering custom online virtual tastings. During this complimentary experience, one of the talented wine educators from Far Niente will walk you through a personally curated selection of wines, and allow you to discover the unique aromatic and taste profile of the wines while socializing from a safe distance. This private live video tasting experience is the perfect opportunity to ask your most pressing wine-related questions and learn more about our wines and wineries. To book your in-home experience, contact Kelly at 707-302-3627 or kdenny@nickelandnickel.com with a few preferred dates and times. To follow along with the tasting, you can use wines from your cellar or visit Far Niente online and order wines to enjoy at home.
Frog's Leap
Taste along with John and Rory Williams as they share stories, methods and intention behind each release (expect them to wax poetic, throw elbows and bring along a surprise or two). Explore the Interactive Tasting Experiences wines, and order by Wednesdays 10 am PDT via 2-day service to receive for Saturday tasting experiences.
HALL Wines
You're invited to Shelter-In-Place (SIP) with HALL! Join your host Kathryn Hall for a series of fun and educational virtual happy hours. Each week, she will lead a discussion, answer your questions and highlight a different HALL Cabernet. Tune in every Wednesday and Friday on the HALL Wines Facebook page to join, and you can visit hallwines.com if you'd like to order the wine that we will be featured each week.
JaM Cellars
JaM Cellars will be hosting Virtual Happy Hours every day at 4pm starting Thursday, April 2. Hosted via Zoom by Jayme, the wine and music studio manager, these happy hours are open to anyone and each day there will be a new topic and special guest, including live-streamed JaMSessions.
Palmaz Vineyards
Join the Palmaz team live each Wednesday at 4pm PDT for The Wine Stream, where they'll be sharing memories from 20 years of winemaking in the Napa Valley and previewing a selection of specially chosen wines that will soon be available. Join them for a 30 minutes respite and uncork one of your favorite Palmaz Vineyards bottlings during this occasion.
Robert Biale Vineyards
Starting Friday, March 20 at 3:30pm PDT Biale will be kicking off a series of Facebook Live tastings, with a different tasting lineup each week. If you are interested in a private virtual tasting experience with one of the wine educators, contact them at tastingroom@biale.com.
Round Pond Estate
With any 3 or more bottle purchase, the chef and sommelier are included. Chef Jamie and Chef Cameron will provide you recipe and pairing ideas based on what you have in your pantry, and the Round Pond sommelier will provide custom pairing options. All you have to do is include the code CHEFSOMM when you order your Round Pond wines online, and they will reach out to you. Round Pond is also offering 'Private Sessions with the Somm' – guests are free to set up a virtual one-on-one tasting with one of the winery sommeliers at any time.
Schweiger Vineyards
Andy Schweiger, winemaker at Schweiger Winery, and his father Fred will host an interactive wine tasting webcast on Mondays, Wednesdays and Fridays at 3 pm PDT (streamed on Facebook Live and available later on YouTube). Each live tasting focuses on a specific bottle of wine or nugget of wine education, while music collaborations add to the fun. Gordon Goodwin of the Grammy Award–winning Big Phat Band will pop by on April 15; Brian Culbertson on April 17; and local a cappella band Straight No Chaser on April 20, 22 and 24. Wines start at $35 each and can be purchased here.
St. Supery
Need something new for your cozy nights at home during Cabernet Season? St. Supery is bringing the winery to you! The St. Supery winemakers are hosting a Virtual Wine Tasting each Thursday. Order a special Injoy at Home Wine Kit and join the fun.
Pro-tip: Want to take your virtual tasting to the next level? Create your own food and wine pairing! Whip up a full dinner or just a few tasty bites- what a fantastic way to bring a little taste of Napa Valley to the comfort of your own home.
Winery Special Shipping Offers:
Ackerman Family Vineyards - Free ground shipping on all orders through 3/31
Amici Cellars - $1 shipping on all orders using code DOLLARSHIP & no offer code needed for 15% off orders of six or more bottles through 4/18
Baldacci Vineyards - $1 shipping on all orders
Benessere - $1 shipping on six or more bottles
Bouchaine - $1 shipping on six or more bottles
Brian Arden Winery - $1 shipping on six or more bottles
Cade - $1 shipping on six or more bottles
Calmere Estate Winery - Free shipping on six or more bottles
Castello di Amorosa - Free shipping on all orders (use promo code LOVE2020)
Charles Krug - Free ground shipping on all orders through 3/31
Chateau Montelena Winery - $1 shipping on all orders
Chimney Rock Winery - Free shipping on three or more bottles of red
Crosby Roamann - $1 shipping on all orders
Domaine Carneros - $5 shipping on six or more bottles
Domaine Chandon - Free shipping on six or more bottles
Etude - $1 shipping on cases + up to 50% off
Hall Wines: 10% off your order and $1 shipping on 3 bottles or more
Huge Bear Wines - Free shipping on all orders
Inglenook - $5 shipping on six or more bottles
JCB - Free shipping on six or more bottles
Kelleher - Free ground shipping on three or more bottles
Long Meadow Ranch - Free ground shipping on all orders through 3/31
Materra - $1 shipping on six or more bottles
Migration - $5 shipping on all orders with code WFH5
Odette - $1 shipping on six or more bottles
Peju - Free shipping on six or more bottles
PlumpJack - $1 shipping on six or more bottles
Raymond Vineyards - Free shipping on six or more bottles
Round Pond Estate - Free shipping on all orders (plus same-day delivery and produce from the garden for locals)
Rutherford Ranch - $1 shipping on six or more bottles
St.Supery - Ground shipping included on the Injoy Home Kit and/or 12 or more bottles
T-Vine Winery - $1 shipping on three or more bottles
Tank Garage Winery - $1 shipping on three or more bottles
The Hess Collection - 49 cent shipping on six or more bottles + 30% off the Allomi Cabernet Sauvignon
Trefethen - $1 shipping on all orders
ZD Wines - Free shipping on three or more bottles
More Ways to Explore Napa Valley