Virtual Wine Tastings and Shipping Offers: Napa Valley Comes to You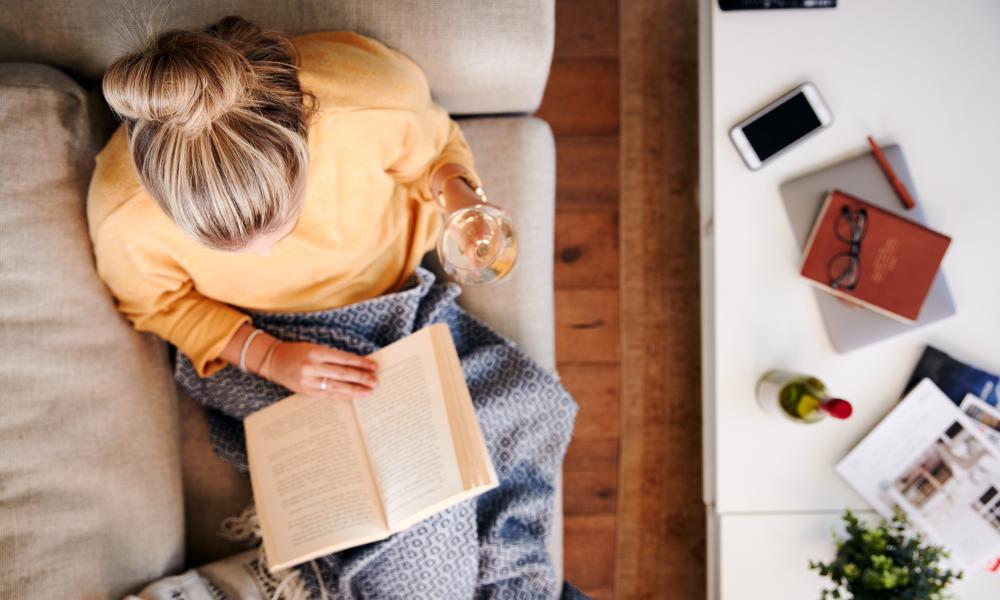 See the details here about wineries offering virtual experiences and special shipping offers. Check back often for updates and new experiences.
Wouldn't it be fantastic if you could have a little taste of Napa Valley at home? Good news: Napa Valley wineries are bringing the tasting to you with virtual experiences starting this week! We'll be compiling them all here, so check back often to see if your favorite wineries are participating as new experiences will be continually added. You can also visit our Event Calendar for more virtual tasting events, including virtual cooking classes.
Bennett Lane Winery
Bennett Lane is excited to present their Virtual Wine Tasting series. Join the team on Facebook around noon every Wednesday and Friday through April 2020 for a fun and interactive wine tasting experience.
Boisset Collection
Join Jean-Charles Boisset for daily Facebook Live virtual happy hour broadcasts at 6pm PDT as he opens bottles and takes questions from online viewers. In addition, both Jean-Charles and sommelier Marnie Old have recorded digital happy hours that air every Saturday at 6 pm on the Boisset Collection Facebook page.
Clos Du Val
Any online purchase of four different Clos Du Val wines will receive a virtual tasting. Customers have the option to choose from two different virtual wine tasting packages; a red and white wine four-bottle variety pack ($385), or an all-red option ($395), both including a Coravin. For those who want to select specific wines or just stock up on current favorites – any online purchase of four different Clos Du Val wines will receive a virtual tasting.
Far Niente / Nickel & Nickel
The Far Niente Family of Wineries is now offering custom online virtual tastings. During this complimentary experience, one of the talented wine educators from Far Niente will walk you through a personally curated selection of wines, and allow you to discover the unique aromatic and taste profile of the wines while socializing from a safe distance. This private live video tasting experience is the perfect opportunity to ask your most pressing wine-related questions and learn more about our wines and wineries. To book your in-home experience, contact Kelly at 707-302-3627 or kdenny@nickelandnickel.com with a few preferred dates and times. To follow along with the tasting, you can use wines from your cellar or visit Far Niente online and order wines to enjoy at home.
Groth Wines
Like wine, music can be a medicine to raise spirits in hard times. With that in mind, Groth presents two Happy (Half) Hour Concerts featuring Justin Diaz, a talented Napa Valley musician. Pour yourself a glass of Groth, and join them March 31 & April 7 at 5pm PDT on Instagram Live for an uplifting set of classic pop, rock, soul and blues. Groth is also pleased to offer a Cabernet Virtual Tasting Thursday, April 2 at 4pm PDT. Join Groth Director of Winegrowing Cameron Parry on Instagram Live for a virtual tasting featuring two vintages of Oakville Cabernet Sauvignon. Learn why Oakville is one of the world's top Cabernet-growing regions, the Groth approach to farming and winemaking, the role vintage plays, stories behind the bottle and more.
HALL Wines
Hall is offering a special "Bring Wine Country To You" wine set, in which you will receive four unique wines, tasting materials to take notes on, and a guided virtual tasting led by vintner Kathryn Hall that you can watch at any time. Whether you choose to pop all the bottles open at once, or open one bottle per evening, this video series is perfect to hone your tasting skills, and have fun while learning about four unique wine-growing areas and types of wines.
JaM Cellars
JaM Cellars will be hosting Virtual Happy Hours every day at 4pm starting Thursday, April 2. Hosted via Zoom by Jayme, the wine and music studio manager, these happy hours are open to anyone and each day there will be a new topic and special guest, including live-streamed JaMSessions.
Jessup Cellars
Jessup Cellars wants to bring Napa Valley to you in the form of custom virtual tasting experiences. Contact the wine education team at wine@jessupcellars.com to create your very own friendly virtual wine experience.
Long Meadow Ranch
LMR is coming to you via Instagram Live Monday, April 6th at 2:30pm and 5:30pm PDT. The LMR team will be chatting about some of their favorite wines and having a casual conversation about farming, making wine and enjoying wine at home. Don't have the wines at home? No problem! The tasting will be entertaining as well as educational. For any virtual tasting, shipping is free for LMR wines. Use the code SENDWINE when ordering wines online.
Palmaz Vineyards
Join the Palmaz team live each Wednesday at 4pm PDT for The Wine Stream, where they'll be sharing memories from 20 years of winemaking in the Napa Valley and previewing a selection of specially chosen wines that will soon be available. Join them for a 30 minutes respite and uncork one of your favorite Palmaz Vineyards bottlings during this occasion.
Robert Biale Vineyards
Starting Friday, March 20 at 3:30pm PDT Biale will be kicking off a series of Facebook Live tastings, with a different tasting lineup each week. If you are interested in a private virtual tasting experience with one of the wine educators, contact them at tastingroom@biale.com.
Round Pond Estate
With any 3 or more bottle purchase, the chef and sommelier are included. Chef Jamie and Chef Cameron will provide you recipe and pairing ideas based on what you have in your pantry, and the Round Pond sommelier will provide custom pairing options. All you have to do is include the code CHEFSOMM when you order your Round Pond wines online, and they will reach out to you. Round Pond is also offering 'Private Sessions with the Somm' – guests are free to set up a virtual one-on-one tasting with one of the winery sommeliers at any time.
Rutherford Hill
Don't miss the opportunity to virtually taste with winemaker Marisa Taylor April 1 at 5:30pm PDT. Three of Rutherford Hill's most highly regarded wines from recent club selections have been packaged to be enjoyed during a live tasting with Marisa. Shop the Taste of Napa Valley Kit to taste along at home.
Schweiger Vineyards
Beginning March 30, Andy Schweiger, winemaker at Schweiger Winery will host an interactive wine tasting webcast. A chat function will be provided allowing participants to engage and ask questions. Webcasts will take place on March 30, April 1 and April 4 at 3pm PdT. The session will walk through tastings of their 2017 Chardonnay, 2014 Cab Franc and 2015 Cab Sauvignon. Wines start at $35 each and can be purchased here:
St. Supery
Need something new for your cozy nights at home during Cabernet Season? St. Supery is bringing the winery to you! The St. Supery winemakers are hosting a Virtual Wine Tasting each Thursday for the next six weeks, starting Thursday, March 19 with 2018 Dollarhide Sauvignon Blanc. Order a special Injoy at Home Wine Kit and join the fun.
Pro-tip: Want to take your virtual tasting to the next level? Create your own food and wine pairing! Whip up a full dinner or just a few tasty bites- what a fantastic way to bring a little taste of Napa Valley to the comfort of your own home.
Winery Special Shipping Offers:
Ackerman Family Vineyards - Free ground shipping on all orders through 3/31
Amici Cellars - $1 shipping on all orders using code DOLLARSHIP & no offer code needed for 15% off orders of six or more bottles through 4/18
Baldacci Vineyards - $1 shipping on all orders
Benessere - $1 shipping on six or more bottles
Bouchaine - $1 shipping on six or more bottles
Brian Arden Winery - $1 shipping on six or more bottles
Cade - $1 shipping on six or more bottles
Calmere Estate Winery - Free shipping on six or more bottles
Castello di Amorosa - Free shipping on all orders (use promo code LOVE2020)
Charles Krug - Free ground shipping on all orders through 3/31
Chateau Montelena Winery - $1 shipping on all orders
Chimney Rock Winery - Free shipping on three or more bottles of red
Crosby Roamann - $1 shipping on all orders
Domaine Carneros - $5 shipping on six or more bottles
Domaine Chandon - Free shipping on six or more bottles
Etude - $1 shipping on cases + up to 50% off
Hall Wines: 10% off your order and $1 shipping on 3 bottles or more
Huge Bear Wines - Free shipping on all orders
Inglenook - $5 shipping on six or more bottles
JCB - Free shipping on six or more bottles
Kelleher - Free ground shipping on three or more bottles
Long Meadow Ranch - Free ground shipping on all orders through 3/31
Materra - $1 shipping on six or more bottles
Migration - $5 shipping on all orders with code WFH5
Odette - $1 shipping on six or more bottles
Peju - Free shipping on six or more bottles
PlumpJack - $1 shipping on six or more bottles
Raymond Vineyards - Free shipping on six or more bottles
Round Pond Estate - Free shipping on all orders (plus same-day delivery and produce from the garden for locals)
Rutherford Ranch - $1 shipping on six or more bottles
St.Supery - Ground shipping included on the Injoy Home Kit and/or 12 or more bottles
T-Vine Winery - $1 shipping on three or more bottles
Tank Garage Winery - $1 shipping on three or more bottles
The Hess Collection - 49 cent shipping on six or more bottles + 30% off the Allomi Cabernet Sauvignon
Trefethen - $1 shipping on all orders
ZD Wines - Free shipping on three or more bottles
More Ways to Explore Napa Valley