First, a disclaimer: The term "ghost winery" doesn't actually refer to haunted estates. Although there are a few Napa Valley wineries that do, in fact, purport to be haunted by spirits of the past, there's an even longer list of places that are merely gorgeous relics of a previous century, and are worth visiting in their own right. According to Kristie Sheppard, former executive director of the Napa Valley Historical Society, "Ghost wineries have nothing to do with ghosts." Rather, the wineries "tell us about our heritage" and live on as constant reminders of local history.
Prior to Prohibition, which was enacted in 1920, there were approximately 700 wineries operating in California – many of them dating to the nineteenth century. By the time the act was repealed in 1933 and with the onset of the Depression, only about 40 wineries had managed to survive. Those that did had usually done so by producing liturgical wine, others by bootlegging.
Today, the valley is still full of these old stone buildings, some neglected and abandoned, others revived and reinvented as successful new winery operations, all of them elegant vestiges of an earlier era. Here's just a short list of some of the more accessible ones. If you want to visit, be sure to call first to book an appointment for a tasting.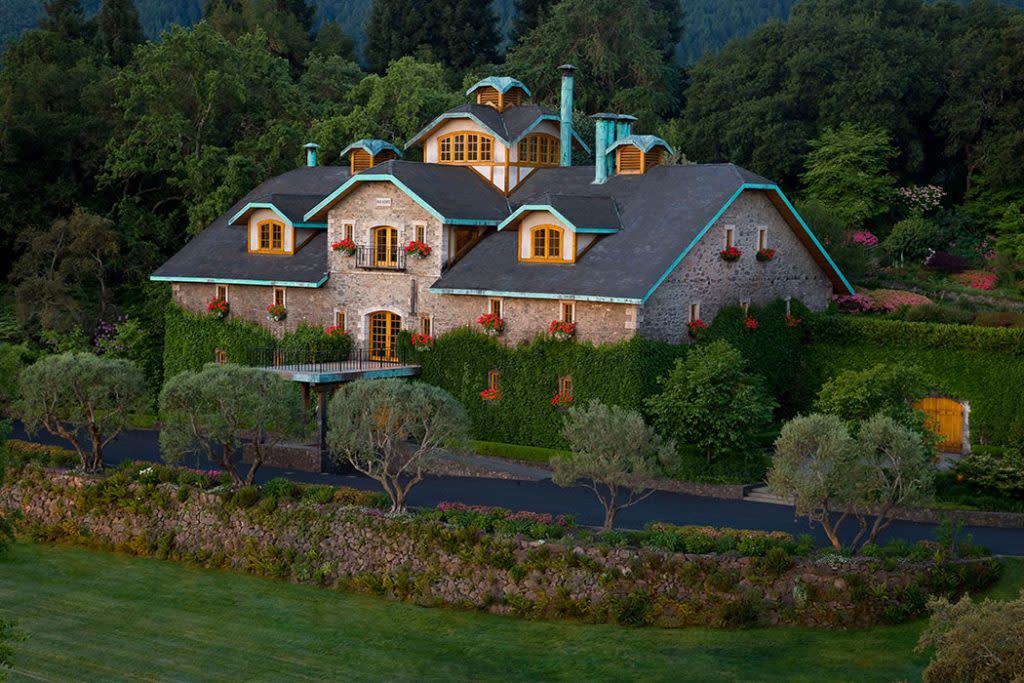 History: Built in 1885 by John Benson, a "forty-niner" of the California Gold Rush, and designed by Hamden McIntyre (who also built the former Christian Brothers winery, which is now the Culinary Institute of America, and the Gustave Niebaum winery, which is now Francis Ford Coppola's Inglenook winery). The building was abandoned from 1919 until 1979, when it was bought and restored by the late Gil Nickel.
What to look for: The frame and many support beams from the original building remain. Far Niente is considered one of California's oldest wineries and is listed on the National Register of Historic Places.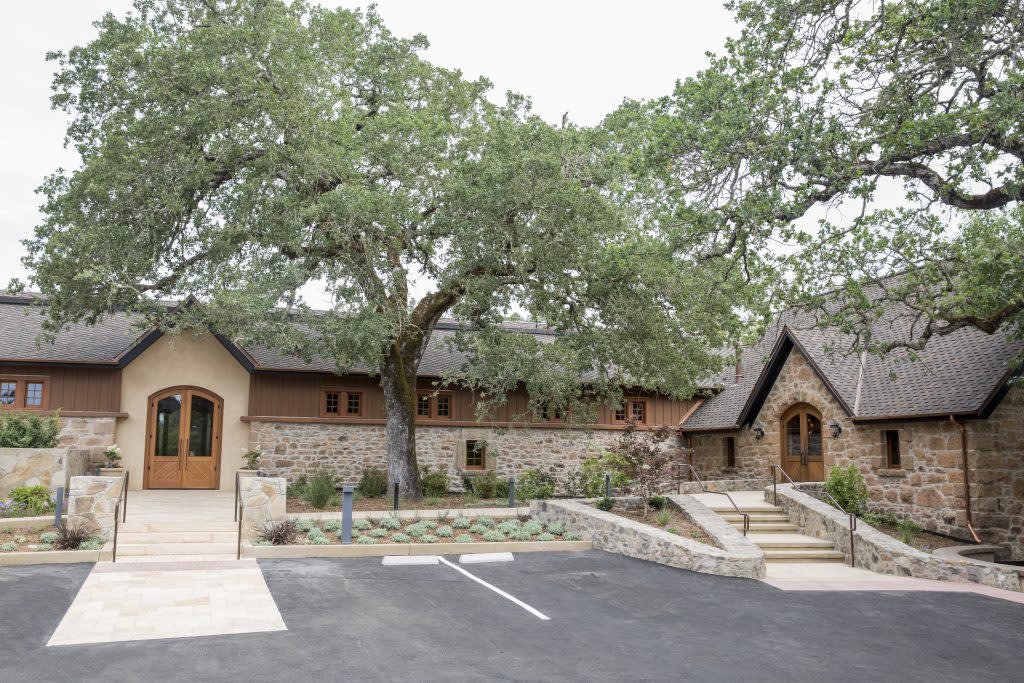 History: Founded in 1886 by Josephine Tychson, Napa's first female winery owner. She and her ailing husband bought the land, planted grapes, and built the first winery on the site, naming it Tychson Cellars.
What to look for: Josephine's portrait still hangs on the tasting room wall, and you can still see the sign for Tychson Hill Road across St. Helena Highway.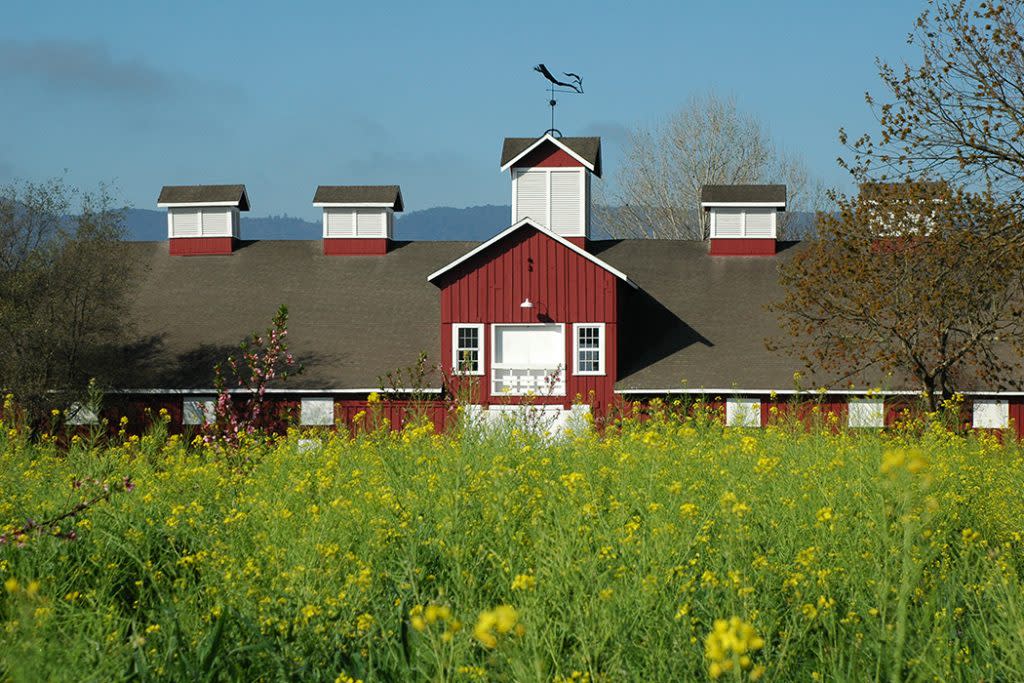 History: Built in 1884 by German vintner Christian Pugh Adamson, the red Frog's Leap barn is considered to be the oldest batten-and-board structure in the entire Napa Valley. It was first known as the Adamson Winery and later was apparently a frog-raising farm until it was bought and renovated in 1994 by Frog's Leap owner John Williams.
What to look for: During his restoration of the partially collapsed building, architect Ned Forrest reused nearly 85 percent of the original barn wood in the new structure.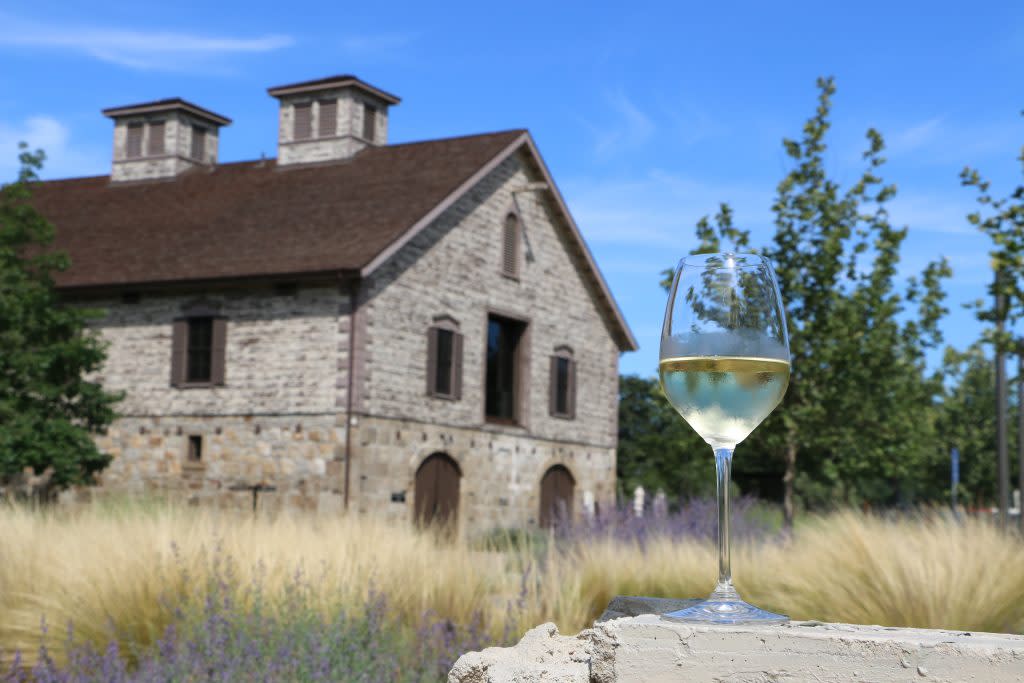 History: Craig and Kathryn Hall have built a LEED Gold-Certified wine facility on this Highway 29 property, but next door lies the historic Bergfeld Winery building, first constructed in 1885 and revived after Prohibition. In 1994, it became Edgewood Estate, and in 2003, the Halls purchased the property. It's been called "one of the most storied ghost wineries in all of Napa Valley," and the vineyard is one of the valley's oldest.
What to look for: The 150-year-old original building – which was used as the main winery by the Bergfeld family from the 1890s to about 1910 — still features the original stonework (pictured in the cover photo). And Hall is one of the few ghost wineries that is said to actually be haunted – by the ghost of Robert Bergfeld himself.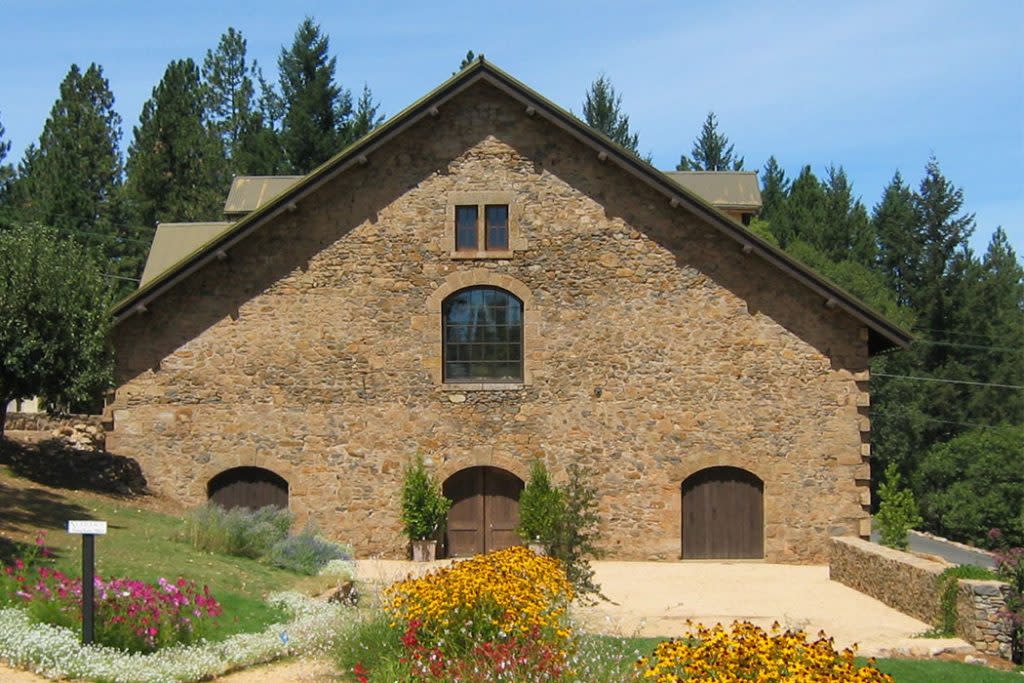 History: In 1877, two Frenchmen – Jean Brun and Jean V. Chaix – were the first to plant grapes on Howell Mountain. In 1886 they completed a three-story winery building with stone walls 30 inches thick, roofed with shingles, and – having been built into the side of a hill – easily accessible to all three floors by wagons or teams of horses. Their winery, called Nouveau Medoc Vineyard, won a Bronze Medal in the 1889 Paris World Competition.
What to look for: Since its original construction, the winery has used a gravity-fed system, employing old-world winemaking techniques. The original stone building is still intact, and many of the doors are made of the original wood flooring. Outside you can still see the brass horse heads and rings where horses and carts were hitched. And on display there is a small wooden wine-press from the early days.
If you're interested in learning more about the subject, check out the 1995 book, Ghost Wineries of Napa Valley by Irene W. Haynes.