When it comes to Napa Valley, the first thought that comes to mind is likely wineries with serious Cabernet Sauvignon. But, did you know that this valley also has a bubbly side? Yes, indeed. Napa Valley is also home to some really incredible sparkling wines. Technically not called Champagne unless it is produced (and grown) in the Champagne region of France, Napa Valley sparkling wine features a wide range of styles and some sparkling fun options!
Chandon was the first winery established in the United States by a French wine producer, Moët Hennessy, and produced its first vintage in 1976. Known for sparkling wine, Chandon also offers Pinot Noir, Chardonnay, and Cabernet Sauvignon and other selections. This season, book a reservation for the Winter Wine Stroll, an exclusive walking tour…bubbly in hand, of course!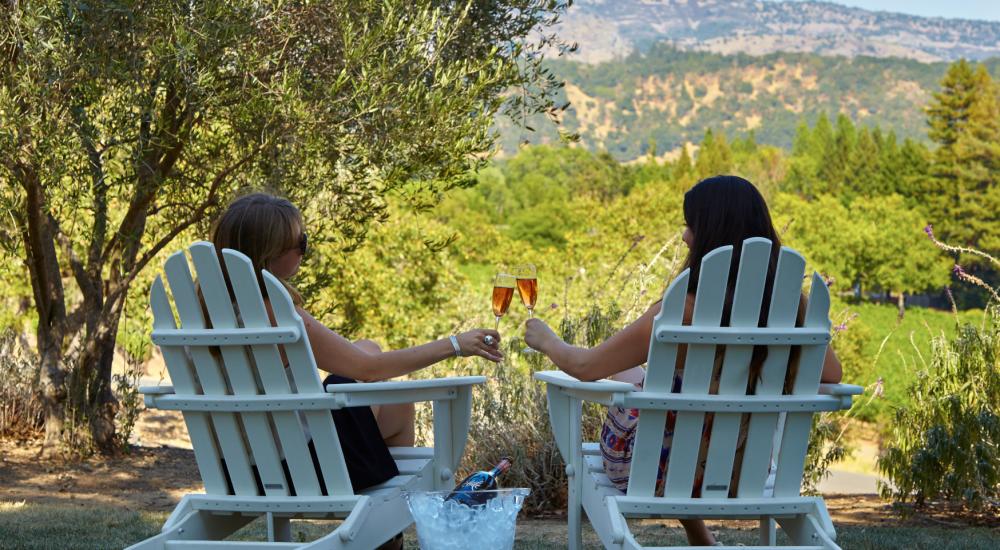 Domaine Carneros, founded in 1987, is a winery best known small Pinot Noir production lots produced in the methóde champenoise, the traditional French method, whereby the wine undergoes a second fermentation process in the bottle to produce carbon dioxide which gives the wine all the bubbles. The picturesque château at Domaine Carneros, perched up on a vineyard hilltop, is unmistakable and iconic and within the tasting salon, enjoy the frequent, light sounds of the pop of a cork and splash in the glass.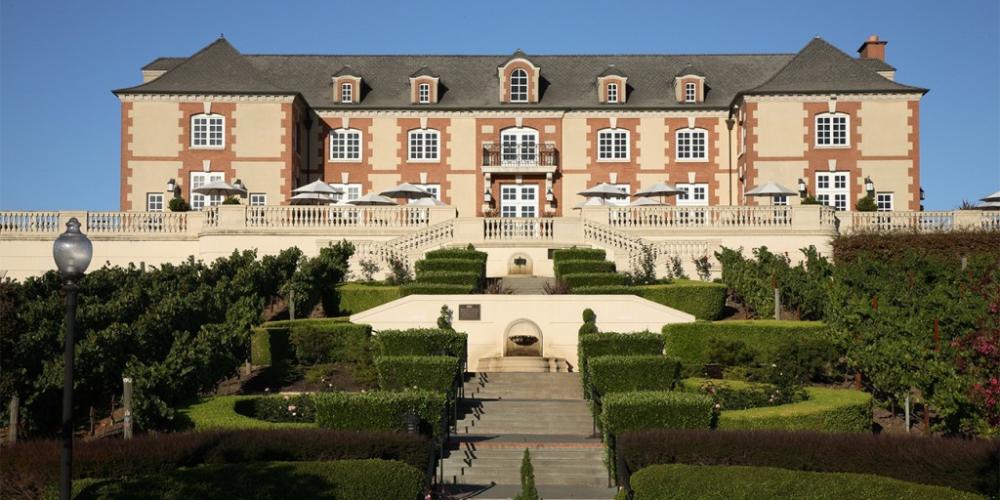 Created by the brand namesake, Jean-Charles Boisset, the sparkling wines in the JCB collection promise to capture attention. With a number of sparkling styles offered, each bottle is evocatively described as if it has a personality of its own and then given a number. The JCB Collection invites a fun and innovative to explore the portfolio. Perhaps you identify with No 8…rebellious balanced, and sophisticated or maybe you're a No 21…luminous, mysterious, and radiant. Whatever resonates with you, this is new way of exploring taste and style.
Mumm Napa Valley roots can be traced back to G.H. Mumm, a leading international champagne brand in France. The beautiful tasting space at Mumm features panoramic vineyard views and the house offers an excellent educational tour which is a great starting point for both beginner and aficionado wine drinkers.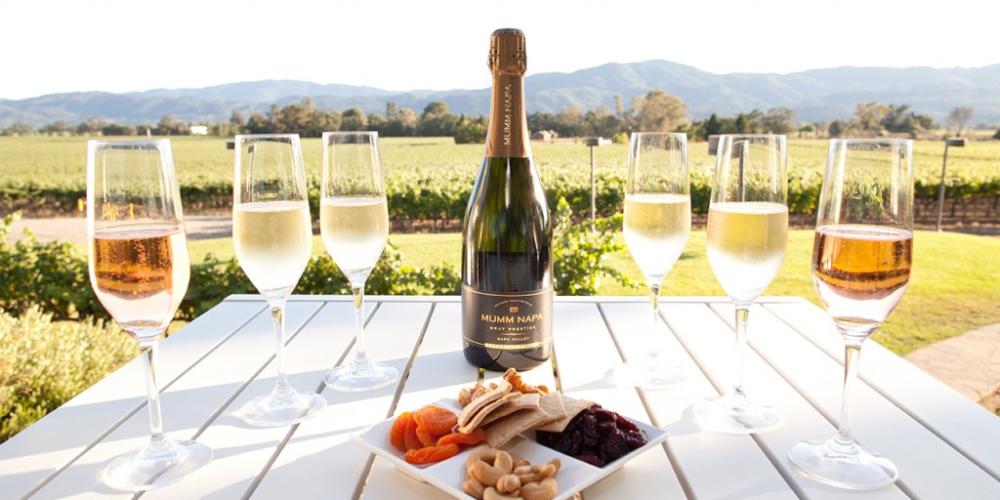 Schramsberg Vineyards has a story dating back to 1862 with the winery's founding by Jacob Schram. The property, an historic landmark since 1957, now owned and operated by the Davies family, features a stunning wine cave that houses all those lovely bottles of bubbles.