Oenotri is reflective of a passion for handcrafted food, offering a menu with more than 20 different types of house-made salumi, an array of handmade fresh and dry pasta, exclusive olive oil sourced from Napa Valley, breads made in-house daily, and a variety of produce sourced from their own farm.
Oenotri serves southern-Italian cuisine in the heart of Napa Valley wine country, with a daily-changing menu of rustic dishes built around the freshest local products available.
Though their passion is Italian cuisine, Oenotri is equally committed to local, handcrafted production. They maintain and manage a 5-acre culinary garden just a few miles from the restaurant where 80% of their menu is sourced during peak season.
Oenotri continues to serve as a favored destination for both Napa Valley locals and visitors alike, and has secured its place as an essential component of any wine country itinerary.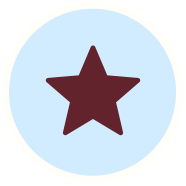 Most Famous For
Recognized by the San Francisco Michelin Guide with a Bib Gourmand, Oenotri's pizzas are baked in a 100-percent wood-burning oven imported from Italy, and many of their salumi recipes were learned firsthand from Italian artisans who have been practicing their craft for generations.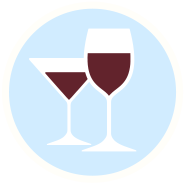 Specialty Cocktail & Wine
Oenotri offers many unique and classic cocktails, but they are best known for their curated wine list, which has received recognition from Wine Spectator and the World of Fine Wine. In addition to a large variety of local wine selections, Oenotri is home to Napa's biggest and best Italian wine collection.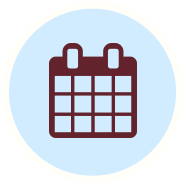 Annual Events
• Oenotri kicks off each new year with a celebration of Napa's local olive oil harvest with an Olio Nuovo menu at the restaurant
• In March they host a late night anniversary party
• In September they have an annual pig roast on the patio for their wine club members
• Napa's largest Halloween party
• A Christmas Eve breakfast benefitting Napa Casa
Featured Recipe
Homemade Pasta
Ingredients
1 cup 00 flour
1 egg + 2 yolks
1 tsp olive oil
A few sprinkles of water (as needed)
Directions
Make a well in the center of the flour.
Add the egg, 2 yolks and olive oil to the well.
Using a fork, beat the egg and oil together and incorporate into the "walls" of the flour until all the ingredients are fully combined.
Wrap the dough and let sit for 30 min in fridge.
Unwrap the dough, knead it for 10 min, and fold it over several times to make sure all ingredients are incorporated.
Cut the dough in half.
Start running the first half through the machine until it's thin enough to cut into noodles. Repeat with the second half.
Terroir to Table
Restaurants