Evangeline is a quintessential casual bistro in Napa Valley featuring a terraced garden patio and world-class food, drinks, and service.
The menu offers fresh and fun versions of bistro favorites like steak frites and mussels, perfectly paired with craft cocktails, cold beers, and an eclectic selection of local wines.
Most exciting are the 'instant classics' - the chef's Napa Valley twist on Creole favorites like gumbo ya-ya and shrimp étouffée.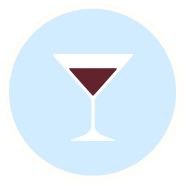 Specialty Cocktail
The "Gincognito" has been on Evangeline's menu since opening - it includes locally sourced Ginny's Gin, passion fruit puree, fresh lime juice, muddled mint, and Fever Tree ginger beer. Cheers!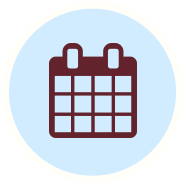 Annual Events
• Mardi Gras at Evangeline (Saturday following actual Mardi Gras)
• Fat Tuesday
• Fried Chicken To-Go for Summer Concerts in the Park (Thursdays, Jun—Aug)
• Calistoga Lighted Tractor Parade Dinner (first Saturday in Dec)
Featured Recipe
Gumbo Ya-Ya
Ingredients
Holy trinity (equal parts diced celery, diced yellow onions, and diced green and red bell pepper)
Roux (equal parts vegetable oil and all-purpose flour, stirred and cooked on low heat until light brown
Chicken stock
Hard seared skinless chicken thighs
Herbs (smoked paprika, dried thyme, cayenne pepper, gumbo filet, bay leaves, garlic, onion, salt and pepper)
Rice
Andouille sausage
Scallions
Directions
Cook the holy trinity on low to medium heat until the vegetables begin to become translucent, then add diced garlic.
Add the herbs and continue to stir holy trinity.
Add chicken stock and bring to a boil, then lower to medium-plus heat.
Add seared chicken thighs and bring up the temperature and allow for the meat to be cooked thoroughly.
Add roux and stir until the stew has started to thicken.
Add gumbo filet to taste and to thicken the stew.
Cook on medium to low heat for 45 minutes - add salt and pepper to taste (also consider adding Tabasco or Lea & Perrins sauce for additional flavor).
Pour gumbo ya-ya in a bowl.
Add white rice on top.
Finish with grilled andouille sausage and julienned scallions.
Terroir to Table
Restaurants