Brix Restaurant and Gardens has always had a clear focus on providing a farm-to-table dining experience, with the restaurant's recent renovation elevating this longtime local favorite to a modern dining oasis.
Just a stone's throw from the restaurant, diners find the crown jewels of the grounds: the spacious flower and vegetable gardens and fruit tree orchard.
Comprised of raised boxed beds and in-ground beds, it grows crops year-round, and it's not unusual to see the chefs out in the garden gathering bunches of fruits, vegetables and herbs for the day's specials.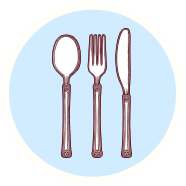 Chef's Recommendation
The mouthwatering Brix burger includes redwood hills smoked goat cheddar, bacon marmalade, pickled pepper, mushroom, and chipotle remoulade, served with parmesan fries.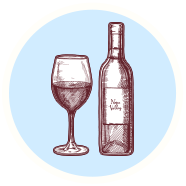 Specialty Wine
Kelleher Family Cabernet Sauvignon is grown right on the estate. Guests enjoy a view of the vineyard, with the Mayacamas Mountains as a backdrop, as they sip a glass of wine.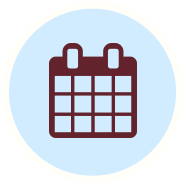 Annual Events
Don't miss Brix at BottleRock Napa Valley – the fried chicken sliders are one of the most popular dishes.
Featured Recipe
Dungeness Crab Fondue
Ingredients
1 oz. Butter
¼ C Flour
6 oz. Milk
6 oz. Cream
7 oz. Brie rind shaved off
3 oz. Gruyere grated
6 oz. Melted leeks
6 oz. Frozen Artichokes (Cooked in mire poix and white wine and chopped)
7 oz. Dungeness crab meat
1/2 Tbsp Roasted garlic puree
1/2 Tbsp Dijon mustard
1/2 Tbsp Old Bay
¼ C Fines herbs
½ of Lemon juiced
½ Tbsp Tabasco
Directions
In a soup pot melt the butter and add flour to make blonde roux.
Whisk in the milk and cream, cook on low heat for about 15 minutes until the flour taste has been cooked out.
While it's simmering whisk the cheese until melted and smooth, then add in the remaining ingredients and bring to a simmer.
Taste for seasoning and pour it to a shallow plastic hotel pan, lay a piece of plastic wrap loosely on the surface and put it in the refrigerator to chill.
Terroir to Table
Restaurants