Napa Valley is known around the world as a food and wine paradise, and nowhere is that more apparent than in the small town of Yountville. With more Michelin-rated restaurants per capita than any other destination in the US, Yountville is affectionately referred to as the culinary capital of Napa Valley (and we hear the wine is pretty good, too). 
Not sure where to begin when spectacular food and wine abound around every corner? We've got you covered with insider tips on where to wine and dine in Napa Valley's culinary capital. 
Best Yountville Restaurants According to Locals 
While of course, Yountville is famous for The French Laundry, Bouchon, and Chef Michael Chiarello's delicious duo of Bottega and Coqueta, there is a smattering of under-the-radar spots that locals might rather you not know about. Here's where to go (and what to order when you get there):  
 
Ciccio - Get the spicy salami pizza and don't miss one of the best selections of negroni in the valley. 

Mustard's Grill - The Mongolian pork chop has been on the menu for years for good reason, and be sure to save room for dessert.
 
La Calenda - Everything is good, but the fish tacos are next level.  

Bistro Jeanty - The tomato soup with puff pastry is the most perfect thing on a rainy day.  

RH Yountville - Go for the ambiance, stay for the truffle fries. 

Brix - Brunch overlooking the vineyards and gardens is a quintessential Napa Valley experience.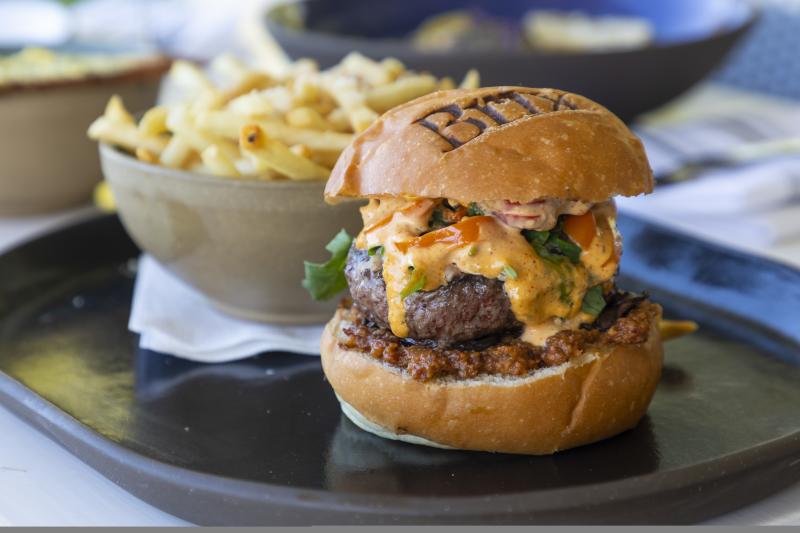 Favorite Food & Wine Pairings 
A food and wine pairing is an adventure for the palate (it's also a time-saving and educational alternative to lunch during a day of wine tasting!). Here are a handful of our favorites in and around Yountville: 
 
Handwritten Wines Bread & Butter Pairing - Enjoy a flight of five wines pre-poured in side-by-side comparative format accompanied by white truffle potato chips, various artisan breads and butters, delicately sliced Jamón, and a floret of P'tite Basque cheese.
Priest Ranch Bacon & Wine Pairing - This tasting pairs four distinct thick cuts of pork belly with four Priest Ranch wines that have been selected to enhance the flavors of one another perfectly.
Chandon Epicurean Experience - Delight in Chef Juan Cabrera's culinary expertise as he highlights the beauty of sparkling wines with seasonal cuisine in this five-course wine and food pairing.
B Cellars Vineyard Trek - The Trek features five award-winning wines accompanied by seasonal "B Bites" prepared à la minute.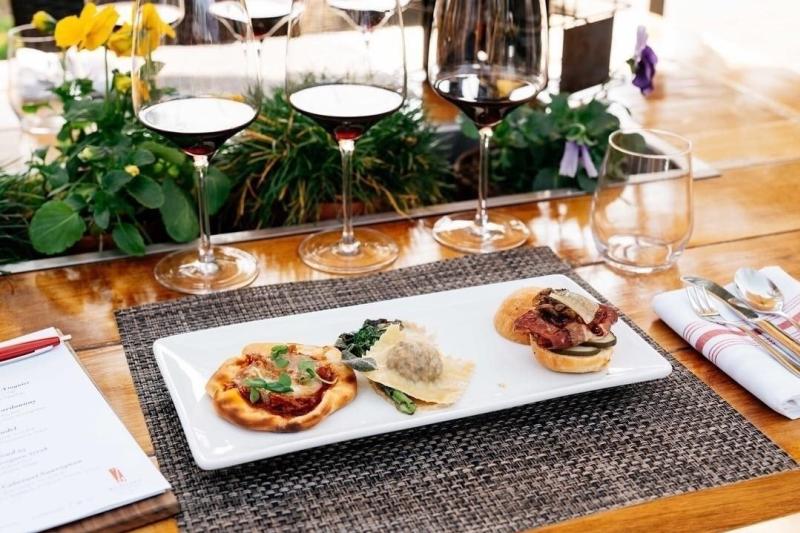 Hungry for more Yountville adventures? Check out our Ultimate Guide to Yountville, and be sure to enter to win a dream getaway to Napa Valley's culinary capital!