Yes, April 22 is Earth Day, but here in Napa Valley we like to celebrate Earth Day all month long.
As a destination where we pride ourselves on our award-winning wines, sustainability is important for the valley. Therefore, throughout April we're celebrating Napa Valley wines grown and made with sustainable practices, as well as highlighting unique experiences that are anchored around sustainability.
We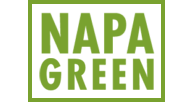 encourage visitors to celebrate sustainability this month by visiting their favorite Napa Valley wineries. Many of these wineries participate in the Napa Green Certified program – a leading nonprofit that facilitates and validates sustainability and climate action practices for Napa County vineyards and wineries. There are 87 Napa Green Certified Wineries, representing nearly 40% of the certified sustainable wineries in California. In 2021, Napa Green launched a redeveloped, cutting-edge Napa Green Vineyard certification focused on climate action, regenerative farming, and social equity. There are already 47 growers representing nearly 6,000 vineyard acres and 14,000 total land acres transitioning to this rigorous, next level certification. It's clear that our growers and vintners are committed stewards of the land and its resources for our community today and tomorrow.
There are other ways to celebrate Earth Month around the Napa Valley, too. Here are a few of the experiences visitors can participate in around the valley:
Wines + Vines at Cakebread
Since the 1970s, this family-owned winery has embraced environmental responsibility with green practices that range from sustainable and organic farming and diligent water/energy conservation to extensive recycling operations Cakebread Cellars was only the second California winery to achieve the honorable Napa Green certification in 2008. Most recently, in 2021, the Napa Valley winery became the newest applicant member of the International Wineries for Climate Action, furthering its sustainability initiatives.
Some of these sustainability initiatives are on display through their 90-minute Wines & Vines tour. Offered Thursdays through Mondays at 10:30 a.m. and 1:30 p.m., the tour begins with a guided walk through Cakebread's home ranch vineyards, which are planted with Sauvignon Blanc, Merlot, and Cabernet Sauvignon grapes. Tour guides point out reclaimed materials used in the construction of the buildings and share leading water and energy conservation technologies (for example, even the parking lot is designed to capture runoff). The experience continues with a tour through the production facility learning about winemaking techniques. The cost of the tour is $75 per person and concludes with a tasting of four wines.
The Mood for Etude
Etude celebrates its 40th anniversary in 2022, and a visit to the winery in Carneros is an immersion in the sustainable farming and winemaking techniques that have characterized this brand from the beginning. New for this year, the special 40th anniversary tasting includes sips of wine and teaches guests about the sustainability of the ranch. Guides explain how a third of the estate was planted to preserve forests of native California Oaks, Bay Laurel trees, naturally occurring wetlands, and native flora. They also tell the tale of how the winery created wildlife corridors to maintain the natural ecosystem of the ranch, and how integrated pest management and raptor nests minimize the need for chemicals. The experience also spotlights how the whole facility—production lines to tasting room—is operated to conserve energy and water, increase efficiency, and minimize greenhouse gas emissions. Tastings take about an hour and are $65 per person.
Eco-Tour and Tasting at Honig
Everything at Honig Vineyard and Winery is sustainable—even the logo is a bee. The 90-minute Eco-Tour and Experience, held once daily on Saturday, Sunday, and Monday, is a foray into this world. On the tour, guests get up-close-and-personal with an operation that has been certified organic for more than a decade.
Guests climb aboard a 6-passenger cart for comfortable transport into the Rutherford vineyard, where they'll learn more about how Honig crews manage water use, provide wildlife habitats, and more. Tour guides also inform visitors about Honig's role in the restoration of the Rutherford Reach of the Napa River, and of course, the bees that live on property to pollinate flowers and plants.
The $65-a-person tour ends back in the tasting room with a sampling of current release wines.
CADE in the Shade
Up on Howell Mountain, CADE Estate was the first LEED Gold-certified winery in Napa Valley, and the destination still embraces sustainability today.
The standard tasting experience ($80 per person) at CADE includes a tour of the facility and a crash course in what makes it so eco-conscious. Some examples include how the building is composed of recycled materials and earth, the solar panels on the roof, and the fact the tasting room is insulated with blue jeans. After the tour, guests sit down and sample five of the current releases with breathtaking views of the valley below.
Visit B, Plant a Tree
Oakville's B Cellars takes sustainability seriously—so seriously that the winery will plant a real tree for every real order placed. The winery partners with Ecologi to assist with reforestation efforts all over the world. So far, orders have helped plant trees in Mozambique, Madagascar, Nicaragua, Uganda, and Kenya.
Like other green wineries, B Cellars offers a tour of its garden and estate grounds. Their Vineyard Trek Tour at $95 a person leads guests to the winery's wine caves and ends with a seated wine and food pairing in the Hospitality House. The Trek features samples of five different wines and is accompanied by seasonal "B Bites" prepared à la minute.
Loving Earth at Carneros Resort
Ring in Earth Day 2022 at Carneros Resort and Spa with a morning ritual celebrating the sounds of nature. The Earth Day Sound Healing Event will be held the morning after Earth Day on April 23, and will incorporate bowls and other instruments to capture the sounds of the universe. The experience will immerse guests in a full body listening experience that intentionally uses sound to invite gentle yet powerful therapeutic and restorative processes. The event lasts an hour; afterward guests will feel rejuvenated and ready to take on the world. It is complimentary for resort guests.
Earth Day at CIA Copia
The CIA at Copia has become one of the hottest food destinations in all of Napa, and the location will be celebrating Earth Day with a week-long series of events from April 22-30. The theme is Food is Life - a celebration of food, beverage, and sustainability. There will be cooking demonstrations, film screenings, an art installation, and more. You can learn more about the whole series of programming as well as pre-register for events, but we've highlighted some of our favorites below.
From April 22 through April 30, guests can experience the Gaia exhibit from artist Luke Jerram. This exhibit comprises a three-dimensional rotating Earth as it would appear when seen from space. Because it will be projected above Copia's outdoor amphitheater, guests can lay beneath it or pose for photos pretending to hold it up. The exhibit is sponsored by the Culinary Institute of America and Visit Napa Valley. Food, wine, and beverages will be available when the exhibit is open and will be served from Live Fire Kitchen and Copia Wine Bar.
On April 23rd, CIA COPIA will be hosting a Zero FoodPrint at Home cooking event for home chefs looking to learn how to be more sustainable in their home kitchens. On April 29th there will be two more cooking classes, both geared towards building a planet-forward kitchen at home (one will be focused on Mediterranean cuisine), and another hands-on plant-forward class is scheduled for April 30.
The second event on Thursday, April 28, at 6 p.m. is when Chef Spike Mendelsohn will emcee a screening of his forthcoming PBS documentary titled, "The Inn at Little Washington: A Delicious Documentary." The movie will be followed by a brief Q&A session with Mendelsohn, and then guests can retire to Copia's Teaching Kitchen and Mezzanine for a food and wine reception.
Earth Day Napa Festival
Earth Day is a party in downtown Napa, as the annual Earth Day Napa Festival will be held at the Oxbow Commons near the Oxbow Public Market on April 24. The day-long party includes wine tasting, beer, live music, games, vendors, demonstrations, and speakers who will discuss climate change and environmental advocacy. Many local food purveyors also will be on hand to sell and share samples of food sourced and made in the Napa Valley.
For those visitors who like to get their hands dirty, grab some buckets and start the day by participating in the annual Earth Day Napa Community Cleanup. As part of this effort, teams of volunteers will fan out all over the city to pick up trash and beautify the Napa River. Yes, it can be hard work. But it's a surefire way to guarantee the sustainability of this region long into the future.
Calistoga Wellness Week
April 18–24 is the town of Calistoga's Wellness Week. While the town is known as the place for mud baths, hot springs, and spas, wellness is also about living sustainably. You can see a full schedule of events here, but two events around Earth Day are worth highlighting.
On April 22nd, enjoy a three-hour hike at Bothe Napa Valley State Park led by a naturalist. The hike follows the Coyote Peak Loop (5.5 miles), which provides partial views of Napa Valley and an excellent view of the forest canopy. Hikers will also see the impact of the 2020 Glass Fire, highlighting the devastation and regrowth that occurs after forest fires.
Another Earth Day activity is a little less strenuous – the Earth Day Concert with Maya in Pioneer Park features Calistoga's Favorite Latin tribute band, Maya. Attendees can enjoy wine from the Mother Earth wine bar, which will feature wines from Baldacci Family Vineyards, Bennett Lane Winery, and Cakebread Cellars.
Clif Family Winery
Clif Family Winery owners Gary Erickson and Kit Crawford have always embraced sustainability as part of their business. From organic farming practices, sustainable production, and zero waste practices, the winery also plants trees in California forests devastated by wildfires. The winery uses 100% clean energy and has a goal of cutting their carbon emissions in half by 2030. In 2020, Clif Family received the Community Award from the prestigious California Green Medal, which recognized their leadership in winery sustainability. They also won the 2022 award from Great Wine Capitals for Best Sustainable Wine Tourism Practices. Clif Family's Wine tasting experiences at their tasting room in St Helena also pair seasonal ingredients from the family's organic farm.