Cakebread Cellars' story began with a piece of land, a family passionate about wine, and a community of friends and partners who helped bring the winery to life. Nearly 50 years later — and through an unprecedented crisis — they are still family-owned and creating quality wines that pair best with good food and good company. Hear how Cakebread Cellars adapted during the heat of the pandemic as well as their upcoming plans as the state fully reopens in the spotlight piece below.
Q: How has the pandemic changed your organization?
As an organization, we leaned into virtual, emphasizing digital activations and our e-commerce business. Purchasing and virtual tasting requests through our website grew exponentially due to demand and that side of our business changed at lightning speed. Something that was going to be a slow evolution over the next few years took place in a couple of months, but our team was incredibly resilient and adaptable. We also had to think about hospitality in a virtual setting and how we could creatively bring a visit to Cakebread Cellars into your home. Our cooking classes are always popular and we realized more people were cooking at home, so we created a weekly virtual Cooking with Cakebread series with executive winery Chef Brian Streeter among other virtual tasting experiences. 
Q: What is your business most looking forward to as the immediate impacts of the pandemic begin to subside?
We are so looking forward to welcoming guests to our new Visitors Center which was completed at the end of 2019. Our hospitality business is about creating experiences and memories and in this more relaxed environment, we can truly immerse guests in the art of winemaking at Cakebread. We have 8 stunning private tasting rooms, our Garden to Glass tasting which is truly a farm-to-table experience, and some spectacular outdoor spaces. This new building allows us to build rich, educational, and personal experiences to Cakebread wines with our hallmark of warm hospitality. It is wonderful to see smiles not just smiling eyes. Our whole team is looking forward to January when we have our annual Open House event which we did virtually this year. We welcome hundreds into the winery with food stations and wine tastings, donating all ticket proceeds to our local community.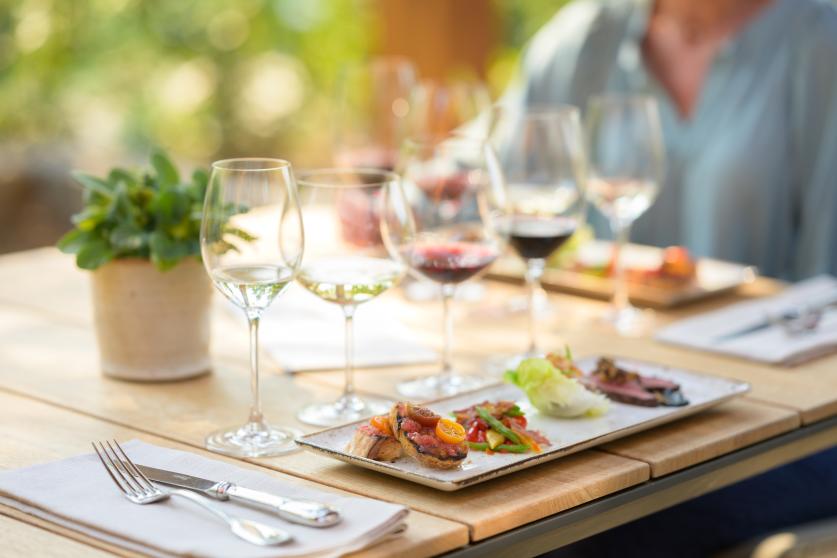 Q: What lessons do you hope stick around as we go back to "normal"?
We understand at Cakebread that keeping those around you safe is of utmost importance and that will be at the forefront of our in-person experiences. We have become more mindful in promoting our safety and sanitization practices. We also see where virtual activations can still play a role for us, it allows us to connect with club members and wine lovers across the country on a more frequent basis, creating a deeper relationship with our customers.

Q: What does Cakebread's comeback look like?
We never left! The composition of our business and what drove it has changed, and in some ways for the better. We will remain focused on the e-commerce side of our business but of course, we are shifting back to in-person experiences. We are excited our tasting room is so busy; we are currently back to offering all our tasting experiences.  We have some wonderful events this summer, starting with a celebration of our 2020 Napa Valley Chardonnay release in July. We are also having Cabernet Day in August, which will highlight our newest Reserve Cabernet! These events will be interactive and full of delicious food & wine pairings.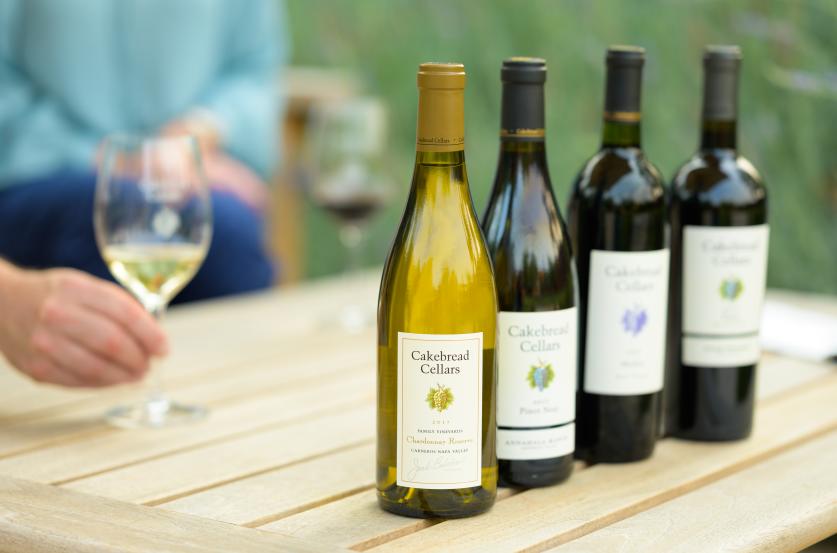 Q: Is there anything you'd like visitors to know about Cakebread and/or Napa Valley?
Our story began with a piece of land, a family passionate about wine, and a community of friends who helped bring Cakebread Cellars to life. Nearly 50 years later, we are still family-owned, creating quality wines that pair best with good food and good company. We care deeply for the land and the community that surrounds and supports our winery, we are Napa Green certified and our on-site garden, which shapes our food & wine experiences, is certified bee-friendly. We hope you are able to visit and experience our welcoming hospitality. We look forward to toasting a glass with you soon! 
Stay tuned for more spotlight pieces on Napa Valley's tourism businesses!