First-Time Visitor's Guide to Napa Valley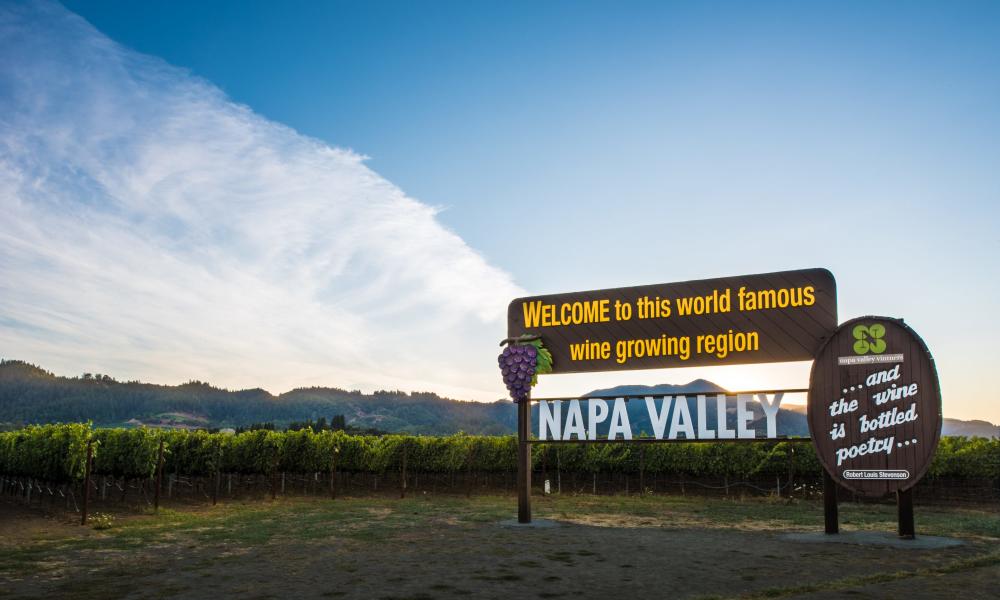 Just as any first-time itinerary to Europe should include such iconic sites as the Eiffel Tower and St. Peter's Basilica, your first trip to the Napa Valley should include some must-see experiences. Save for later the little out-of-the-way boutique wineries and cafes. This time go for the legendary venues, the ones you've been hearing about for so long. Everybody needs to see the Mona Lisa once, right? Here are some of my top picks for a perfect, three-day first visit to the Napa Valley.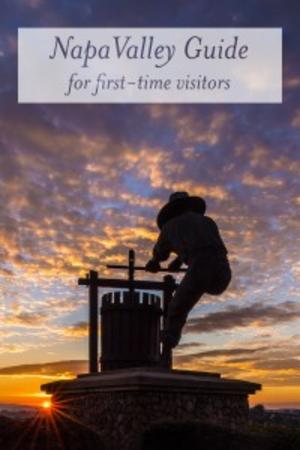 Day 1: Napa
Until a few years ago, the Napa Valley experience didn't truly begin until you ventured "upvalley," home to the quaint towns of Oakville, Yountville, St. Helena, and Calistoga. But that's all changed. These days, downtown Napa is filled with excellent hotels, top-flight restaurants, and a lively nightlife. You can now make Napa your home base from which to launch day-trips, staying in such elegant hotels as the Westin Verasa, Andaz Napa, Senza, and the Napa River Inn.
Begin your first day with breakfast at Oxbow Public Market, a bustling food hall with something for everyone, from bakeries to a sit-down restaurant. The Model Bakery – a staple in the Valley with world-renowned English muffins and other pastries – is located just outside the main hall. Then hop in the car and drive to di Rosa, an art preserve on the Carneros Highway that houses the most significant holding of Bay Area contemporary art in the world. After browsing some of the provocative collections, head across the highway for a sparkling wine or pinot noir tasting at the French chateaux Domaine Carneros, founded by the noble French family behind Champagne Taittinger.
Driving back toward Napa, you'll see the brightly colored Carneros Inn on your left. A perfect spot to stop for lunch at the Boon Fly Café (more casual) or FARM restaurant (a little more formal). Head back to your hotel to change for dinner and maybe take a short nap. Then, before dinner, drive up Highway 29 a few miles until you see the well-known road sign, a favorite of Facebook and Instagram devotees. It will be on your left – do NOT try to make a U-Turn on Hwy. 29! Instead, drive north to the nearest spot to make a legal left turn and circle back. (Note: In the winter months, you may want to plan this stop earlier in the day for better light.)
End your first day with dinner at Bistro Don Giovanni, an Italian bistro where I've never had a bad meal. Owner Giovanni Scala is often at the front to welcome you himself, and there is heated outdoor seating year-round.
Day 2: Yountville/St. Helena
You're going to need to rise early, but it'll be well worth it. Get yourself to Napa Valley Aloft for a sunrise hot-air balloon ride over the valley, followed by a Champagne breakfast. It's one of those lifetime experiences you'll never forget, and is a spectacular way to see the whole valley in a breathtaking light.
Once you've recovered from all that splendor, drive north to Oakville to one of the most iconic wine estates in the valley. Opus One was born of the partnership between two godfathers of wine: Robert Mondavi and Baron Philippe de Rothschild. It represents the best possible marriage between French and Californian winemaking. Two tour experiences are available, and appointments must be made in advance.
Ready for a change of pace? Instead of another wine-tasting, how about an olive-oil tasting? Continue north on Hwy. 29 to Rutherford Cross Road and take a right to the Round Pond Olive Mill. Here, staff have been trained by a Florentine mill master to work the Pieralisi mills, crushers, and extractors. You'll taste different oils, blood orange and Meyer lemon simple syrups, and two red wine vinegars. Then your host will bring out trays of cheese, bread, and produce straight from the estate's biodynamic garden for a midday feast.
By now you're probably eager to do a little walking, after all that eating, drinking, and being merry. St. Helena's Main Street and Yountville's Washington Street are both fertile ground for boutiques, antique shops, and art galleries. Spend the afternoon wandering around these charming towns, stopping for a coffee in one of several cafes.
The Napa Valley is filled with excellent restaurants, from casual to fancy. How to choose? Well, how about picking the one with three Michelin stars? The Restaurant at Meadowood features the awesome culinary prowess of Chef Christopher Kostow with ultra-locally sourced produce and provisions. The perfect finale to an amazing day.
Day 3: Calistoga
This is the northernmost town in the valley, about a 30 to 40-minute drive from downtown Napa, depending on traffic. Stop in Yountville to pick up coffee and insanely delicious French pastries at Thomas Keller's renowned Bouchon Bakery. Then make your way to Castello di Amorosa, an authentic recreation of a Tuscan medieval castle, just south of Calistoga. During your tour, you'll swear you're in Italy and, like most tours, you'll end up in the tasting room/gift shop at the end.
For lunch, drive east on Lincoln Avenue and head south on the Silverado Train. Solbar, the restaurant at Solage Resort and Spa, has its own Michelin star and offers seasonal dishes made from farm-fresh ingredients. If it's nice out, you might try a game of bocce ball, too.
After lunch, a final wine-tasting. Chateau Montelena, in case you haven't heard, was the producer of the winning Chardonnay in the famous Judgment of Paris in 1976. As such, it's a major player in the history of Napa Valley winemaking. Schedule a tour and leave time to enjoy the pretty little Jade Lake on the grounds.
Hey, being a tourist is hard work! You've earned a little R&R from your three-day whirlwind. Head east on Lincoln Avenue again to Indian Springs, a historic hot-springs resort that's been updated without losing its archaic charm. Book a spa treatment, mud bath (a Calistoga specialty), or just soak in the Olympic-sized thermal pool, which dates from 1913.
By now you should be ready for your last Wine Country dinner. Walk over to Sam's Social Club, on the grounds of Indian Springs. Or wander down Lincoln Avenue and choose any one of the charming local restaurants, from Mexican to steakhouse to Italian trattoria.
You did it – you're a veteran! We look forward to welcoming you back for your second visit, and your third, and many more to come.
Photo credit: Bob McClenahan