Relax and Refuel in Napa Valley
A Napa Valley CabCab Inspired Itinerary
Napa Valley is always an unexpected ride, with natural mud treatments, rare geyser watching, refueling at a gas-station-themed tasting room and gondola riding.
Old Faithful Geyser for nature, selfies, and fainting goats
This is a smaller version of the famous geyser in Yellowstone National Park, but it's no less reliable. In addition to erupting like clockwork, Calistoga's Old Faithful has also proven to be a great predictor of earthquakes. (They say that when its regular eruptions are delayed or decreased in size, an earthquake is likely to occur within a couple of weeks within a 500-mile radius.) It's a mandatory selfie shot. Explore the surrounding gardens featuring California native plants, and panoramic views of the Palisades and Robert Louis Stevenson State Park. Then go feed the resident sheep, llamas, and Tennessee Fainting Goats. With picnic grounds and bocce courts, this is a great place for a coffee break or picnic lunch.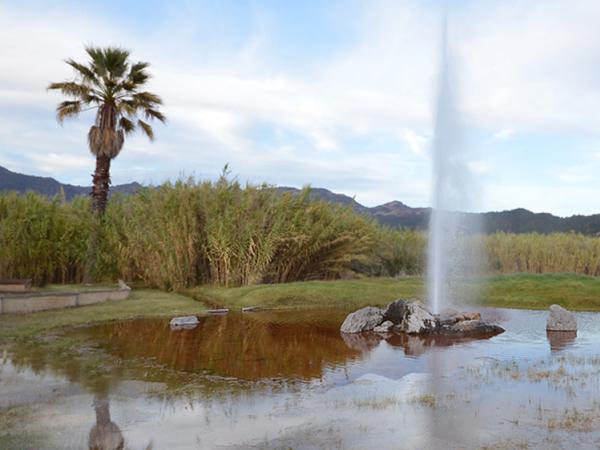 Calistoga Motor Lodge, Moonacre Spa and Springs for the mud bar
A relative newcomer to Calistoga's legendary spa and mud-treatment scene, Moonacre Spa and Springs offers mineral-infused baths and a selection of the best salts, muds, lotions, and potions from around the world. Create your own custom mud treatment, then lie, slathered in mud, on a chaise in the private garden. You can book a massage with one of the on-staff masseuses for a true date with relaxation.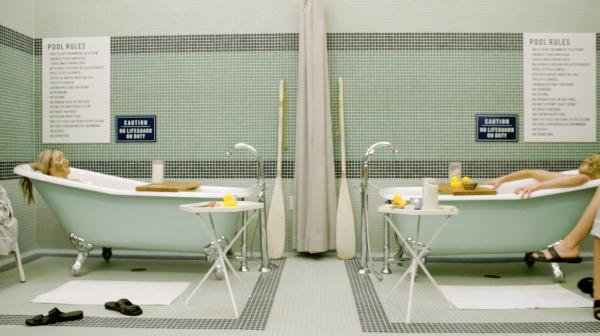 Tank Garage Winery for wine-tasting and vintage fun
Tank Garage Winery is actually a 1930s-era gas station that's been converted into a cool tasting room and pinball arcade. It's the brainchild of two longtime friends who wanted to bring their farming and winemaking experience to a venue that "celebrates the heart and soul of vintage California culture and creativity." Its portfolio is a collection of one-off wines that draw heavily on the owners' personal lifestyles and experiences, with names like Chrome Dreams, All or Nothing, Rattle and Roll, and I Am the Storm. And there are plenty of toys, too – from a pinball arcade to whimsical, Tank-inspired merchandise.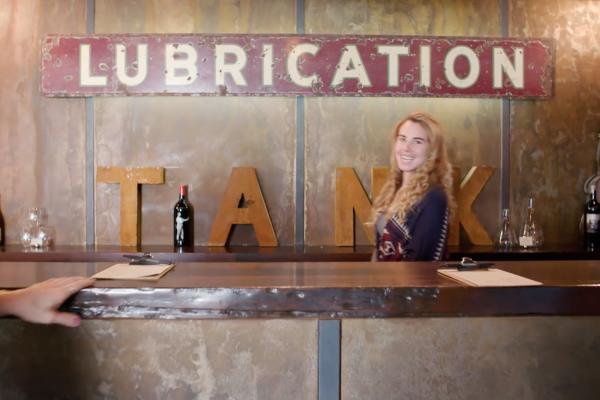 Sterling Vineyards for wine-tasting, killer views, and a super-cool aerial ride
Sterling Vineyards is the only winery in the Napa Valley accessible only by an aerial tram up a vertical 300 feet. Once you get there, you'll have a southerly view of the entire valley floor, arguably the best view in the Napa Valley. The distinctive white architecture was inspired by the Greek island of Mykonos, where Sterling founder Peter Newton once lived. The historic tower bells – originally from London's 10th-century Church of St. Dunstan's-in-the-East – sound on the quarter-hour. State your intentions on the winery's interactive "Before I die, I want to…" chalkboard and take a self-guided tour of Sterling Vineyards' winemaking facilities. Then do a tasting of Sterling's broad portfolio of wines, including Cabernet Sauvignon, Pinot Noir, Sauvignon Blanc, Chardonnay, Malvasia Bianca, and sparkling wines.