Top Insider Travel Tips from the Napa Valley Welcome Center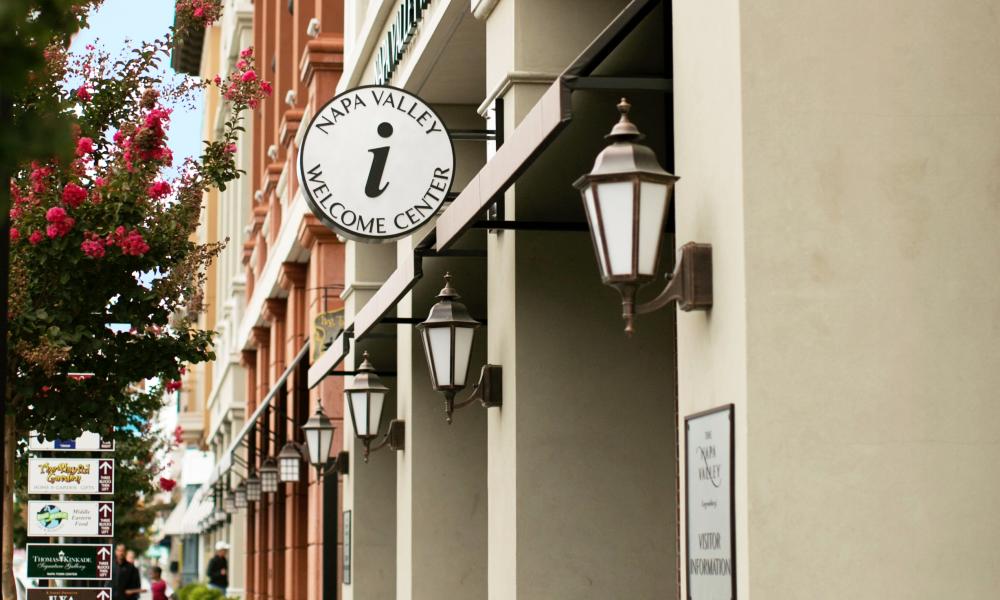 The Napa Valley Welcome Center has been a trusted resource for visitors to Napa Valley for more than 20 years, and some of the more than 80 local volunteers have been sharing their knowledge of the valley with tourists for even longer! Before the days of Google maps and Yelp reviews, the Welcome Center was the go-to source to plan your Napa Valley adventure. Even though you can now find info on everything you want to do in the palm of your hand, there's still nothing quite like insider tips from real, live Napa Valley residents—after all, they know all the best hidden gems, travel hacks, and local secrets. We asked some of the Welcome Center's most seasoned volunteers, what should a first-time visitor not miss in the Napa Valley? Here's what they had to say: 
Fred Morris - Volunteer for 2 years: 
"If you arrive in Napa with only a few hours to spare, consider the many excellent downtown wine tasting rooms where you can sample many great wines without wasting driving time."
Don Krieger - Volunteer for 2 years:
"Start the day with an early morning balloon ride over the Napa Valley, followed by wine tasting and picnicking at Rutherford Hill Winery, and a visit to Di Rosa Museum."
Sarah Lawrence ­­- Volunteer for 2 years:
"I love bicycling the Vine Trail from Napa to Yountville and having lunch in Yountville."
Alan Johnson - Volunteer for 2 years: 
"I'd recommend sunset dinner or drinks at the Sky and Vine – the rooftop bar at the Archer hotel." 
Camille Kuznetz - Volunteer for 2 years:
"My recommendation would be to visit a winery with a cave tour! This is not something you see at all wineries. My favorite is Schramsberg Vineyards since you are not only getting a tour inside the caves but they actually do a tasting there as well—it's a very special experience."
Gloria Atkinson - Volunteer for 10 years: 
"For those interested in getting general information on the winemaking process, from vine to bottle, I recommend a tour at Mondavi, Beringer or B.V."
Herb Fish - Volunteer for 9 years: 
"Be sure to drive the Silverado Trail to get an overview of our beautiful valley."
Judith Henkels - Volunteer for 3 1/2 years:
"Things not to be missed in Napa Valley include Bouchon Bakery (must try the TKO, Thomas Keller Oreo), the original Gott's in St. Helena (my husband swears by their sweet potato fries), Hall Wine's Bunny Foo Foo sculpture (especially at holiday time), the estate cave tour at Flora Springs, where you can taste the exact same wine out of a French Oak Barrel and an American Oak Barrel, and finally, a cooking class at CIA Copia." 
Renee Morley - Volunteer 20 and 1/2 years: 
"Both Bud and I go back to the classic statement Harrell made awhile back, "if time is short, go to Beringer and you have seen Napa Valley.""
Dave Reichel - Volunteer for 12 years:
"I often get inquiries about cycling and suggest the Carneros area (southwest Napa) because it is quiet, untrammeled and at least two wineries are accessible. Only knowing cyclists go there and it is super quiet with little if any car traffic."
Ann Workman - Volunteer for 22 years: 
"Drive 29 up-valley (north) for as long as time permits. You will get an idea of the dramatic impact of the hills. Go to a winery that has some elevation and enjoy the view over the valley. The wines are great everywhere, but this will show you how much natural beauty there is in a valley of no more than 30 miles in length."
Bill & Bonnie Long – Volunteers for 19 & 21 years:
"One of the most beautiful experiences is standing outside Artesa winery observing the beauty of the south end of the valley and the Bay with a glass of wine in hand."
Want to chat with the experts in person? Stop by the Welcome Center on your way into the Valley and get stocked up on locally made artisan souvenirs, maps, guides, and tips to make the most of your trip!