On this three-day adventure, you'll make #CalistogaDreaming a reality, exploring local history, hidden gems, and iconic landmarks of Napa Valley's northernmost town. 
If you've ever visited Calistoga, you've likely heard about Sam Brannan – the state's first millionaire – who developed the town as a hot springs resort destination. His resort (originally located where Indian Springs Resort is today) opened to California's rich and famous in 1862.
The town's name comes from Brannan's tipsy wine-fueled quip that he would make this the Saratoga of California, which came out as the "Calistoga of Sarafornia" (we've all been there). 
 


Reservations are rad! Be sure to make your winery appointments ahead of time as all Napa Valley wineries are currently requiring advance reservations.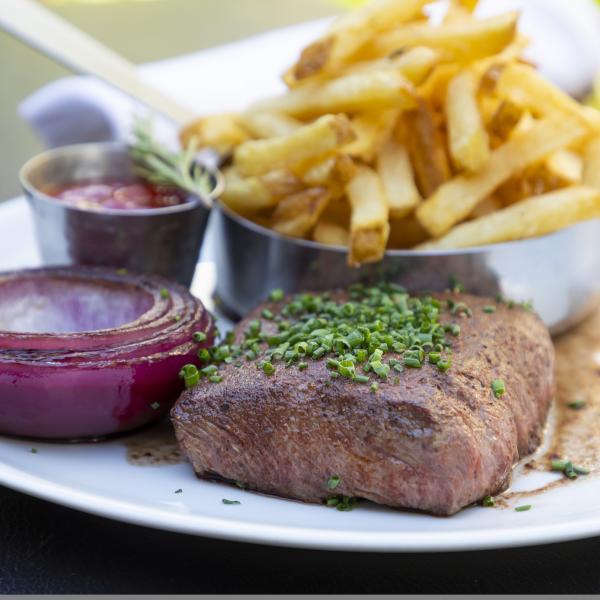 Evangeline
Day 1
Day one living the Calistoga dream calls for an off-the-beaten-path adventure! You'll explore a beloved hiking spot, sip at hidden gem family-owned wineries, and rub elbows with the locals downtown.
Morning
Coffee first, then adventure. Fuel up before a morning hike at Soul Rebel Coffee- we recommend their acai bowls for a healthy morning pick-me-up, and the lavender latte is also top-notch. Be sure to say hi to the coffee shop doggo!
Walk just up the road to the trailhead at Oat Hill Mine Trail. The hike follows 8.3 miles of an old stagecoach route between Calistoga and Pope Valley (where quicksilver and cinnabar were mined in the late 1800s and early 1900s) and offers expansive views of the valley floor. Hike up to the bench for a panoramic valley view that makes for the perfect Instagram shot. Be sure to pack plenty of water because it can get hot in the summer months.
It's almost time for wine! Swing by Cal Mart & Deli and stock up on your favorite picnic provisions before heading up Howell Mountain to Pope Valley Winery, where you'll experience a true taste of old Napa Valley. Make a reservation for a picnic table, and enjoy a casual wine country lunch alongside sweeping views. Wines are available by the bottle so you can linger and enjoy a few games of bocce and good conversation before heading back to civilization.
Afternoon
Book an afternoon tasting on the relaxing back patio at Frank Family Vineyards. You'll have the opportunity to taste both sparkling and still small-production bottles that aren't available anywhere outside the tasting room, and you'll feel like part of the family by the end of the experience.
Check in to The Bungalows at Calistoga. These cozy mid-century modern Craftsman cottages are perfect post-wine tasting digs, complete with private patios, fire pits, and all the amenities of home.
Evening
Take a short stroll a few blocks over to Evangeline, often referred to as Calistoga's French bistro with a Creole soul. Don't miss their famous shrimp etouffee — pan seared blackened gulf shrimp with etouffee sauce, served over fluffy delta rice with hush puppies — or their delicious fried chicken. The New Orleans-inspired cocktails are a welcome detour after a day of wine tasting.
Insider Tip: If you're not quite ready to call it a night, pop into Susie's Bar for a nightcap with the locals. It's one of the few spots in the valley open late, and you'll often find wine industry locals swapping stories and enjoying a cold beer off the clock.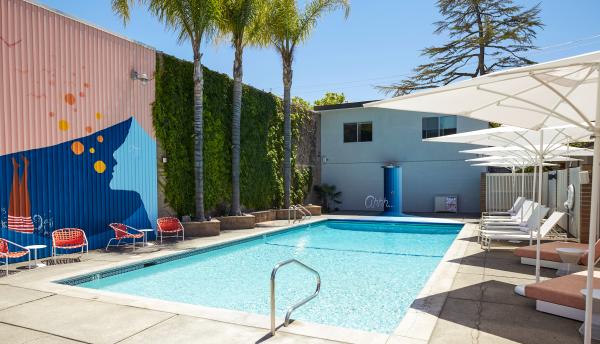 Dr. Wilkinson's
Day 2
On day two you'll dive deep into Calistoga's rich history, checking some iconic stops off the bucket list and indulging in local favorites.
Morning
Start your day bright and early with a morning hike through the Petrified Forest - this hidden gem features petrified redwood trees that are over four million years old, and it's a quick hike so great for all ages. If you're traveling with little ones, they'll love pouring over boxes of gemstones and fossils in the gift shop.
Make a quick stop at Sam's General Store for a coffee and pastry before heading back to downtown for a bit of strolling and shopping. Sam's General store is named after (you guessed it!) Sam Brannan, whose name you'll see popping up often as you explore the town.
Hit up Lincoln Ave, Calistoga's main drag, for a dose of retail therapy. Mad Mod Shop is a must-see for vintage lovers, and you'll definitely want to take home a handmade treasure from Calistoga Pottery — if you pick a pot that matches your outfit you'll earn a shoutout on their Instagram! The Gallery at Indian Springs (across the street from Indian Springs Resort) is also a wonderful stop to soak up a little bit of Calistoga culture. Featuring rotating works by Napa Valley artists that are often created with locally sourced materials, there is always something new and interesting to see.
For lunch, the best BBQ in Napa Valley is on the menu. Buster's Southern Barbeque has been a Calistoga staple for over 20 years, and Charles, the owner, has manned the barbeque pit every day since its inception. They often have live music on the patio on the weekends, and you'll find locals lining up for their weekly barbeque fix.
Afternoon
Just across the street from Buster's you'll hit up Tank Garage Winery - a renovated 1950s gas station-turned-tasting room. This laid-back tasting space captures the essence of the Calistoga-cool vibe, and visitors can play pinball and sip on inventive small-batch wines that aren't available anywhere outside the tasting room.
Time to check in! A Calistoga getaway wouldn't be complete without a visit to The Doc. Since 1952, Dr. Wilkinson's has been providing wellness, relaxation, and good times. Home to healing mineral waters, "The Works" mud bath, and a backyard that keeps you connected, this classic resort has just undergone a complete makeover. If you're traveling with pals, take advantage of their "Better Than Therapy Friendcation" special offer that includes a dining credit at House of Better, picnic lunch for four, foot baths and massages in the spa garden, complimentary bottle of wine, and more.
Spend the afternoon sipping at one of Napa Valley's most storied wineries. Chateau Montelena was built in 1882 and is most famously known for its chardonnay, which took top honors in the 1976 Judgement of Paris — the notorious wine competition in which Napa Valley wines beat out French wines for the first time in history, placing Napa Valley firmly on the world's wine stage.
Evening
To top off a historic day in Calistoga, head to dinner at Lovina, a favorite local restaurant housed in a historic Craftsman that was once the home of Lovina Graves Cyrus and John Cyrus, Calistoga pioneers who survived the Donner pass tragedy in 1846. Woman-owned, chef-ed, and managed, Lovina has been serving up homestyle dishes using local ingredients since 2008. The Impossible lasagna is a vegan-friendly favorite, and traditionalists will enjoy the "dirty" beef and pork bolognese with melted cheese and truffle butter.
Insider Tip: It always pays to visit midweek! On Wednesdays Lovina offers half off select bottles of wine and unlimited no corkage, so you can bring as many bottles of Napa Valley wine as you can gracefully handle.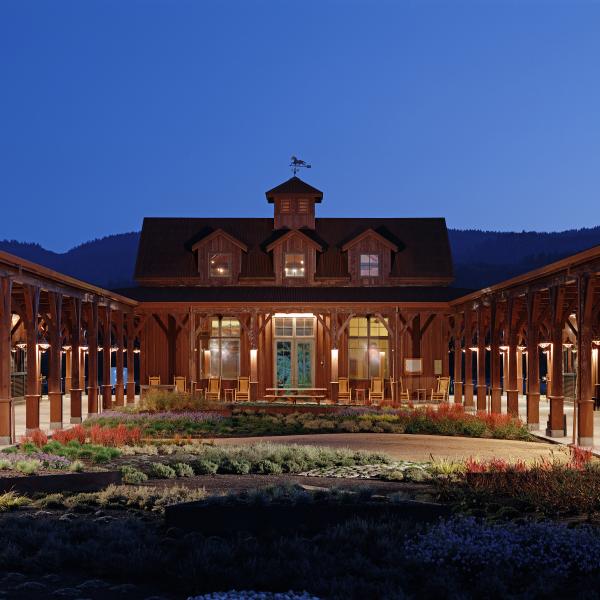 Tamber Bey Vineyards
Day 3
Day three is all about splurging! Let's be real — it's been a long year, and you deserve to treat yourself. Luckily, there is no shortage of splurge-worthy experiences in Napa Valley's northernmost town.
Morning
Start with an early breakfast at Sam's Social Club, and don't miss the candy-capped churros (after all, it's a splurge day!) Be sure to order something hearty because your first stop involves playing winemaker for the morning, and every winemaker knows breakfast is the most important meal of the day.
Next, head just 10 minutes from downtown up to Amici Cellars for the Insider's Harvest Experience, an exclusive behind-the-scenes opportunity to experience the buzz of harvest and winemaking from the grapes to the glass. During this three-hour experience, you'll tour the vineyards and follow the wine grapes that have arrived at the cellar, taste fresh-pressed juice, transition to barrel-aging wine, and finish with a portfolio tasting of Amici's single-vineyard and reserve wines available only at the winery. It's a true backstage pass to the harvest process!
Now that you've worked up a winemaker-sized appetite, it's time for lunch. Grab a riverside table on the patio at Calistoga Inn & Brewery. This Calistoga classic is a favorite among local winemakers and offers up California cuisine using farm-fresh ingredients, and also brews its own beer (there's an old saying in Napa Valley - "it takes a lot of beer to make great wine").
Afternoon
It's time to check in to Solage Resort, where you'll enjoy the ultimate in laid-back luxury. If you're feeling like a little R&R, book a private cabana for lounging and take advantage of the three pools at Solage. In need of a detox? Indulge in Solage's signature Mudslide treatment which is designed to cleanse, nurture, and restore. Customize the mineral-enriched mud with your choice of pure essential oils, have your personal attendant assist with application, then rest in one of the heated mud lounges or bask in the sun while your body is purified. Afterwards, relax and hydrate in a private luxurious soaking tub featuring Solage's healing geothermal mineral waters, followed by a rest in a state-of-the-art sound chair.
Or, if you're up for more exploring, head over to Tamber Bey Vineyards and enjoy an afternoon wine tasting and gourmet cookie pairing. Tamber Bey is also an equestrian facility, so you can visit with the horses while sipping on the latest release wines and enjoying the Calistoga countryside.
Evening
Top off an indulgent day with Michelin-rated delights at Solbar, where you'll find area vintners gathered after hours over craft cocktails, friends unwinding over leisurely dinners, and couples letting time slip away under the glow of a 20-foot fire pit. Since you're splurging tonight, be sure to start with the chips and dip, which features onion crème fraîche, regiis ova siberian caviar, and house potato chips.
Insider Tip: Ask for a late checkout and soak up a morning massage and mineral pool soak, and then indulge in a post-spa brunch on the patio at Solbar: the perfect way to wrap up your Calistoga dream vacation.