Locals' Itinerary: Calistoga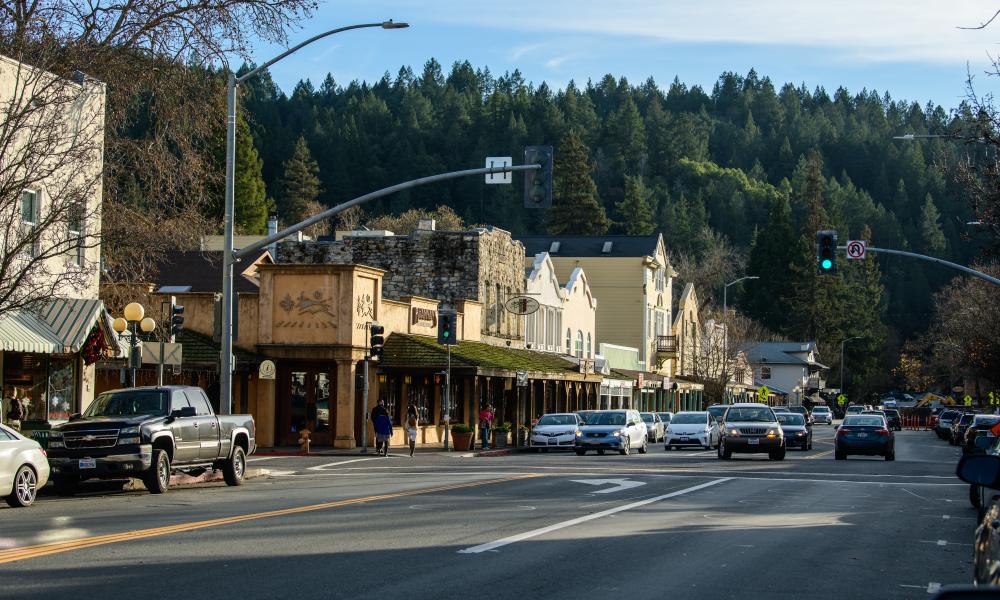 Western vibes, mountain views, and plenty of nature await. Pack a cooler, lace up your hiking boots, and get ready to discover the great outdoors of Napa Valley's northernmost town.  
Morning
- Start the day off by checking out Sam's General Store, which opened up last fall at Brannan Cottage Inn. You can order online ahead of time, or grab a coffee and breakfast bites to go. We highly recommend the everything avocado toast! 
- Up for some morning meditation? Head over to Indian Springs Resort for a quiet walk and a meditative moment in the labyrinth. The labyrinth is off by itself (before you reach the hotel property, in between Merchant's Gallery and the first block of rooms) and there is a small entrance cut in the bushes. 
- Ready to see some epic views and work off those extra shelter-in-place pounds? It's time to head up Mount St. Helena and hike the Oat Hill Mine Trail. Oat Hill Mine Trail is a 14 mile out and back that features beautiful wildflowers and amazing views of the valley all along the way. The terrain can get rocky, and the full hike is long, so make sure you have your hiking boots, water, and sunscreen. 
Afternoon
- All that nature works up an appetite, and a trip to Calistoga isn't complete without Buster's BBQ. Order up a tasty takeout platter (don't forget plenty of napkins!) and take it two blocks up to Pioneer Park for a picnic in the shade. 
- Take the opportunity to enjoy the slower pace of life and stroll along downtown Calistoga's main corridor for some window shopping. If you're feeling thirsty pop into Soul Rebel Coffee for an afternoon pick-me-up. 
Evening
- It's time to rest those legs and enjoy a cozy dinner at home. Stop and get takeout from Calistoga Inn and Brewery on your way out of Calistoga. Don't forget to get a couple of growlers so you can treat yourself to a pint (or two, you've earned it) with dinner.   
Want to see more of Calistoga while getting your post-quarantine steps in? Lace up those sneakers and check out our blog on 10,000 Steps in Calistoga.