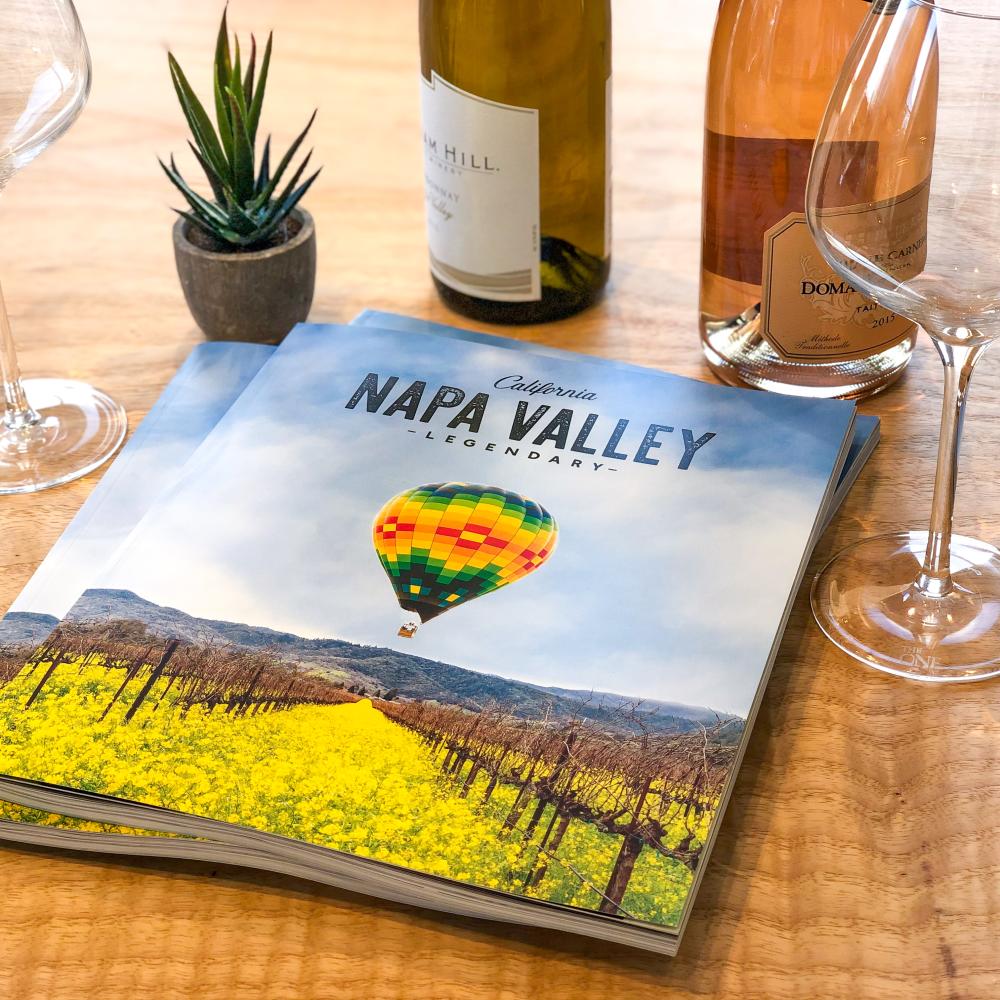 Napa Valley Visitor Magazine
Request the Magazine
Visit Napa Valley produces the annual Napa Valley Visitor Magazine with our publisher, Destination Creative Group (DCG). The magazine features the destination with stunning images, beautifully crafted editorial, and engaging ways to educate the visitor on the Napa Valley experience.
Would you like to display the Napa Valley Visitor Magazine in your business or provide copies for a group? You can pick up a small quantity at the Napa Valley Welcome Center, located at 1300 1st St #313 in downtown Napa, or at each town's Welcome Center in American Canyon, Yountville, St. Helena and Calistoga.
Due to limited quantities, we can not ship bulk requests of magazines.
Learn More About Advertising
Unlike a traditional display ad, the story-telling format of a native advertising approach in the Napa Valley Visitor Magazine allows your business to be part of the story and establish an emotional connection with the reader.
As an advertiser, you will collaborate with the writers and designers at DCG to develop your native ad and refine your messaging. Descriptive content and captivating imagery will work together to engage readers at a deeper level and showcase all that your business offers.