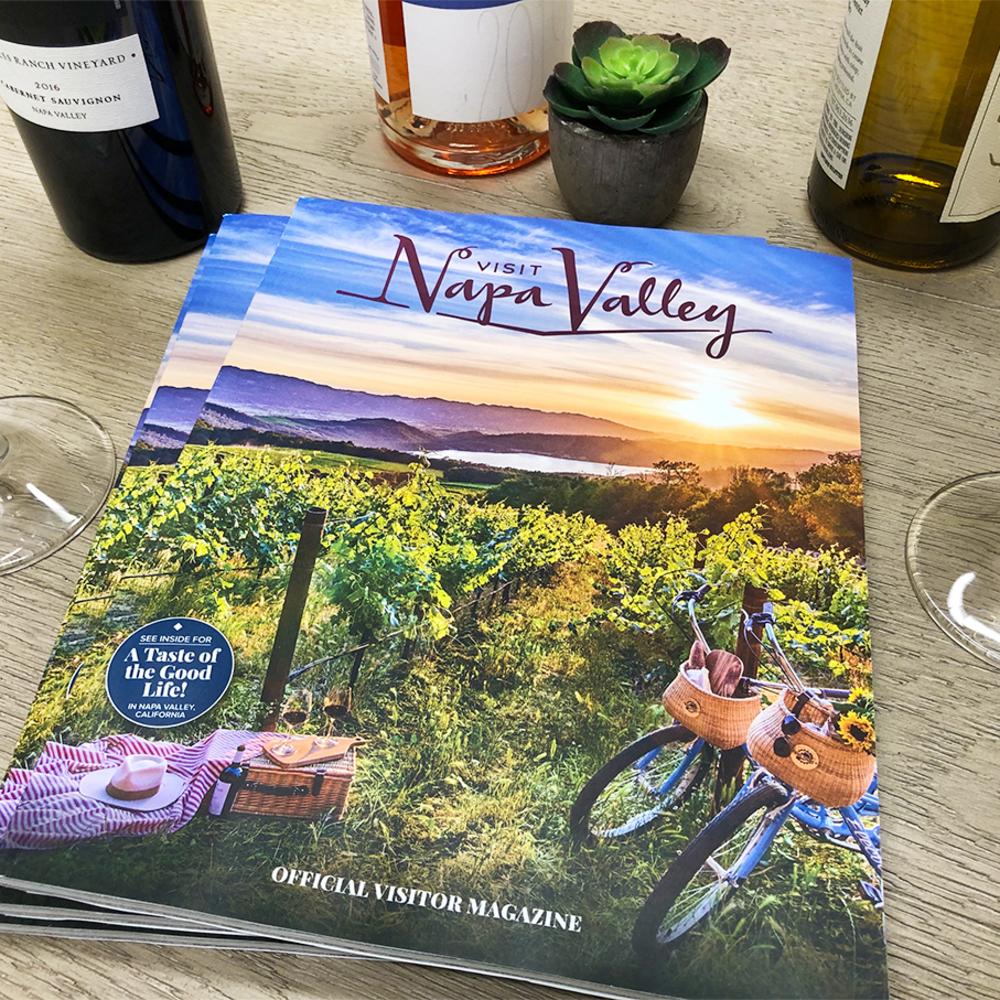 Napa Valley Visitor Magazine & Map
Visitor Magazine & Map
Business Distribution
Visit Napa Valley produces the annual Napa Valley Visitor Magazine with our publisher, Wanderlust Content Studio. The magazine features the destination with stunning images, beautifully crafted editorial, and engaging ways to educate the visitor on the Napa Valley experience.
Visit Napa Valley also produces the Napa Valley Map, complete with the locations of all wineries, tasting rooms, restaurants, and lodging.
Would you like to display the Napa Valley Visitor Magazine or Napa Valley Map in your business or provide copies for a group? You can pick up a small quantity at the Napa Valley Welcome Center, located at 1300 1st St #313 in downtown Napa, or choose from the forms below to request distribution.
Due to limited quantities, we can not ship bulk requests.