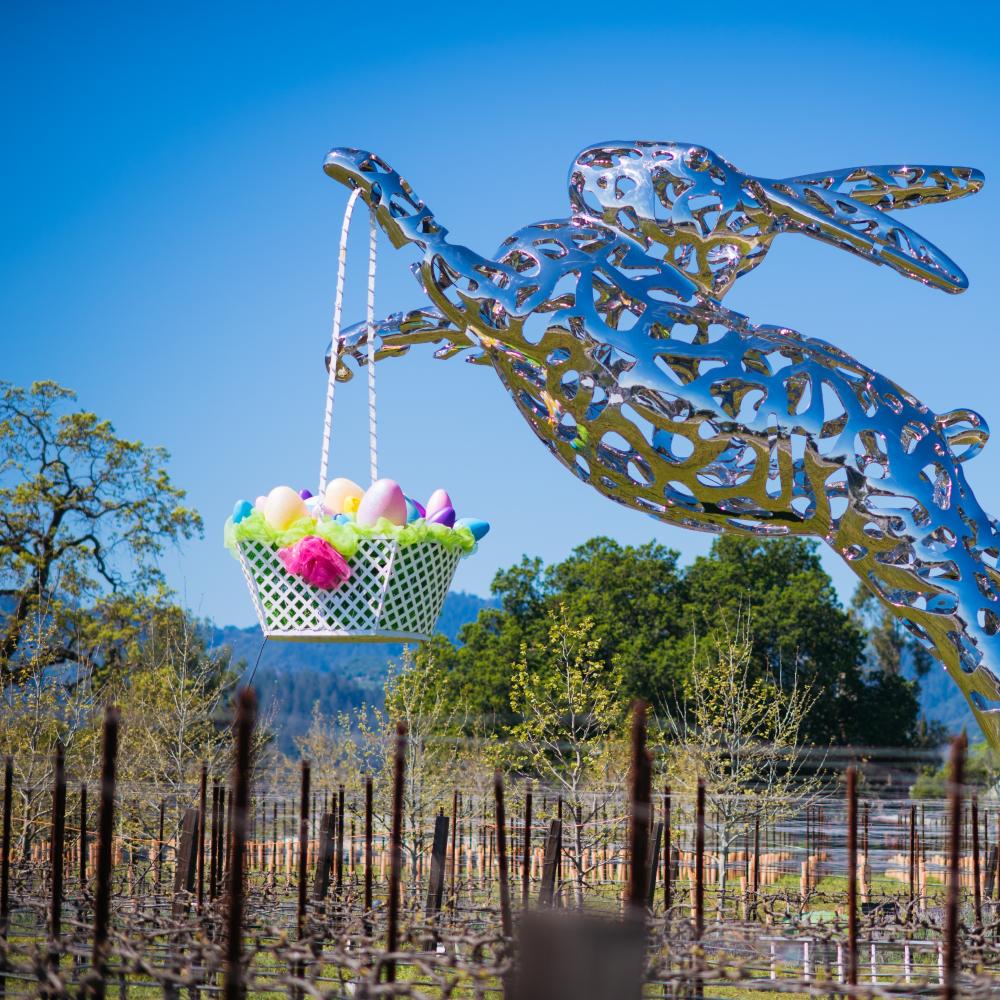 What's open on Easter in Napa Valley?
Many Napa Valley businesses are open with special hours on Easter Sunday 2021
Napa Valley is 100% open and welcoming visitors. Per county mandate and to help protect visitors and residents, masks are required in indoor settings regardless of vaccination status.
Napa Valley wineries, restaurants, and hotels are currently open, with restrictions due to Coronavirus protocols and limited capacity allowed. Advanced reservations are required for wine tasting and strongly suggested for dining. Many businesses will remain open on Easter Sunday, please check with the specific properties for availability.
Check our calendar for what's happening on Easter this year
Spring is in full swing in Napa Valley, and our hotels, restaurants, and wineries are ready to celebrate Easter weekend with a backdrop of wildflowers, rolling green hills, and stunning spring scenery. We've rounded up a few of our favorite ways to celebrate the holiday...