Dreaming of Napa Valley nuptials? Planning a destination wedding from afar has its own set of challenges. From finding the perfect venue to organizing an unforgettable getaway for your friends and family, there are no shortages of important decisions to be made. Let us help you make sure your guests have an amazing time in the Napa Valley, from the moment they arrive to the point they get sent off in style.
Bridal Gowns by BHLDN | Photo by Christy Johnston Photography | Bride - @ashbegash | Bridal Party - @butwhatshouldiwear, @kelsey_diprima, @talliia, @jessthrowiton_
Choosing a Venue
As one of the most beautiful destinations in the world, the stunning scenery of Napa Valley is sure to provide wow factor in any season, and a mild Mediterranean climate means planning everything from the ceremony to group activities can be done without the worry of weather woes. Choosing a resort venue for your destination wedding is a wise option and often comes with the added bonus of an onsite wedding coordinator, whose job it is to make sure your ceremony and accompanying celebrations are streamlined and worry-free so you and your guests can enjoy every moment.


If you're set on reciting your vows among the vineyards, you should know that due to county ordinances only a handful of wineries in Napa Valley are permitted to host weddings. Named one of the "best wedding venues in Napa Valley" by Food & Wine magazine, Charles Krug Winery – whose legendary estate dates back to 1861 – is a favorite spot for ceremonies thanks to its historic Carriage House and Great Lawn. Thinking lawn games, a barn ceremony, and bonfires with s'mores? Consider Long Meadow Ranch, an oasis of farmhouse chic located within walking distance of downtown St. Helena.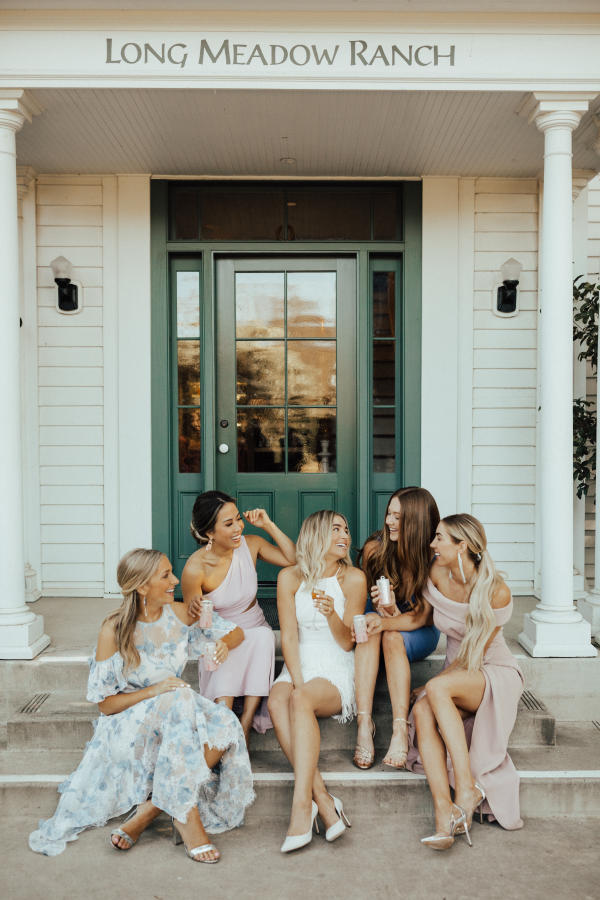 Planning Group Activities
Surprise and delight your guests by organizing a few amazing group activities. From hot air balloon group packages and outdoor adventures to culinary classes and wine tasting tours, Napa Valley has no shortage of group activities guaranteed to please the interests of all guests. Here are a few of our favorite options:
If you're entertaining mostly older guests, consider a food and wine pairing Garden Brunch at Round Pond Estate, where your guests can chat and enjoy a leisurely meal in a beautiful private setting.
Hosting a more active crew? Hit the trails on an Active Wine Adventure tour, which can be customized to match the endurance of the group.
Celebrating your big day with little ones in tow? Visit The Village at The Meritage Resort – the expansive lawn features yard games and plenty of outdoor space for gathering (there are also seven wine tasting rooms and a market surrounding the lawn, so grown-ups can sip and snack while the little ones play).
The Finishing Touches
Attention to detail makes a big impression. Consider hosting a welcome event on the day of your guests' arrival so that everyone can catch up (or get to know one another) and start the festivities off right. A casual gathering at a winery or restaurant will help set the tone for a memorable weekend. Take it one step further and present your guests with curated Napa Valley welcome bags – the Napa Valley Welcome Center is stocked with an impressive array of locally made artisan gifts, in addition to maps, guides, and wine tasting coupons that will help familiarize your guests with the Napa Valley so that they will be comfortable exploring the destination on their own.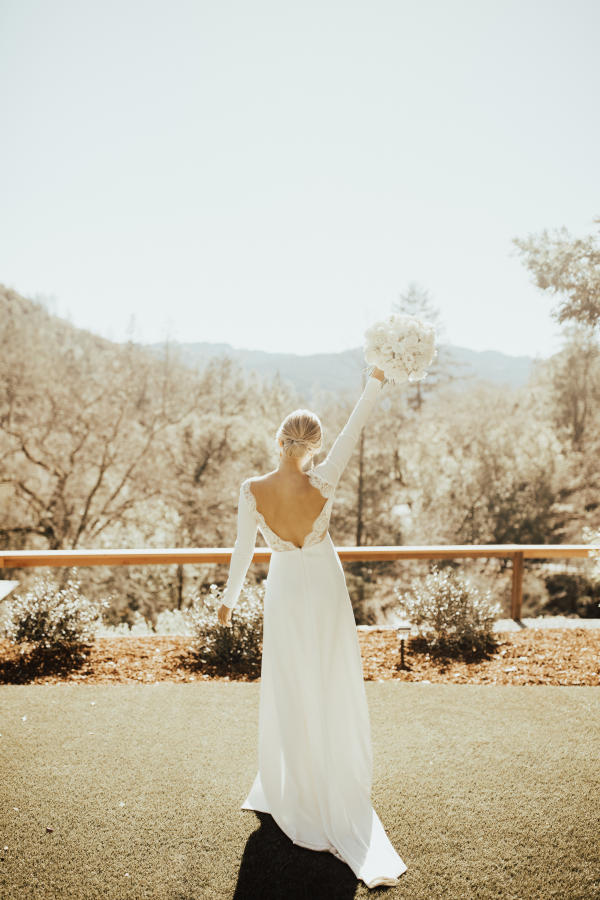 All photos by Christy Johnston Photography