Locals' Itinerary: Napa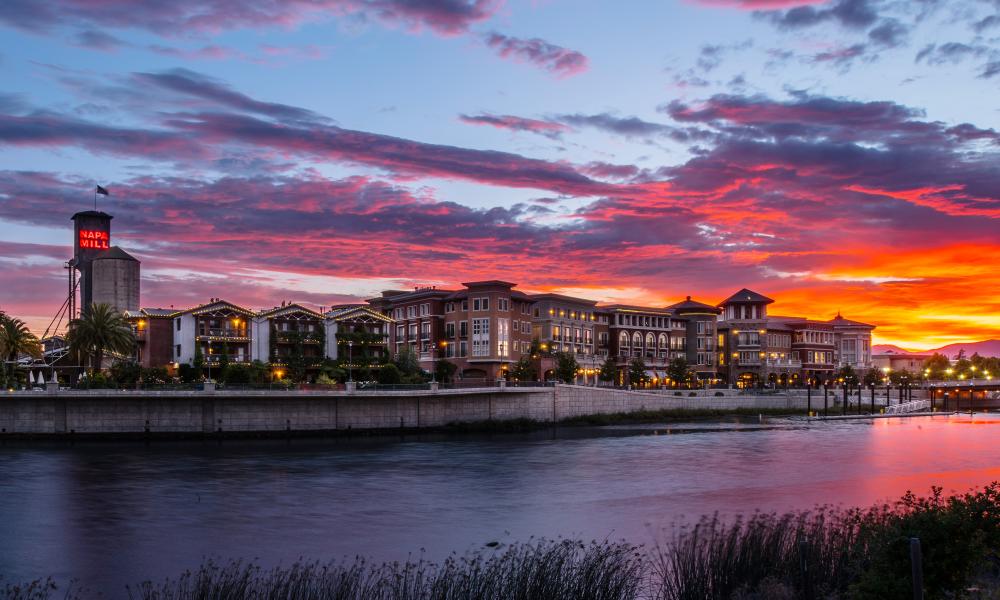 Get outside and off-the-beaten-path in the city you think you already know. 
Morning
- Stop by Vineburg Deli for a coffee and a hearty breakfast burrito- you'll need to fuel up for a big day of adventure!  

- Enjoy a scenic drive to Skyline Park for a peaceful morning hike or bike ride. Skyline Park features 25 miles of multi-use trails for various skill levels, as well as the Martha Walker Native Habitat Garden, which invites visitors to enjoy a unique presentation of flora from all over the state.
Afternoon
- Hit up the Ashes & Diamonds drive-thru for their Brunch All Week special — just remember you have to pre-order at least a day ahead of time. With any three-bottle purchase, you can enjoy a complimentary Sabich Brunch meal kit for two. The Sabich is a 100-year-old breakfast sandwich filled with Mediterranean morsels such as fried eggplant, eggs, tahini, parsley and amba tucked inside a freshly baked, naturally leavened pita bread. Like Tacos Al Pastor's Turkish-Mexican heritage, the Sabich was created in Iraq and later migrated to Israel where it became a beloved breakfast staple. 

- Now that you've worked up an appetite, take your A+D wine and picnic provisions to Alston Park or Westwood Hills Park to enjoy a lovely alfresco lunch.  

- Next, head downtown to explore the Napa Art Walk. Founded in July 2010 by the city and Arts Council Napa Valley, the Art Walk has hosted a rotation of 61 sculptures by 50 creators along some of Napa's busiest corridors. They form a walking tour meant to bring shoppers downtown.

- Or, if you're up for more outdoor adventure, rent a kayak or paddleboard and cruise the Napa River. Napa Valley Paddle is open and has SUP boards and kayaks available to rent. 
Evening
- It's time for takeout! You've probably tried many of the restaurants downtown, so head over to Browns Valley and try Hop Creek Pub, a local hidden gem that serves up yummy California comfort food. Try the black & blue burger or the chicken pesto sandwich. They also have a great beer selection available to-go. 
Looking for more ways in Napa to get your post-quarantine steps in? Check out our blog on 10,000 Steps in Napa.