Between the locals who grew up in the area and visitors who fell in love with Calistoga's rustic-yet-refined vibe and wanted to stay, it takes all types to keep Calistoga's tourism industry running and thriving. 
---
Derek Flegal, winemaker at Tamber Bey, grew up in Calistoga but took a circuitous path to get where he is at today. After graduating from Redlands University, he decided to pack his bags and buy a one-way ticket to Barcelona. While there, he worked and traveled through Western Europe and found himself gravitating towards regions with a strong wine culture. He eventually moved to Argentina with the idea of working in wine tourism in Mendoza.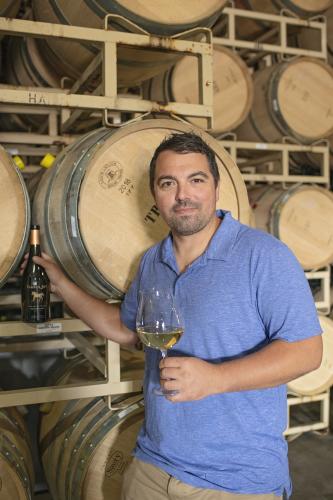 "The job I was looking for never materialized, but my passion for wine blossomed, and I realized that winemaking was the career that I had been waiting to discover," said Derek. "Once the proverbially light bulb went off, my life and path became much clearer. I worked back-to-back harvests in both hemispheres and then used my degree in Biology to fast-track my studies in enology at Fresno State. Although I wanted nothing more than to work in Barolo for the 2014 harvest, I couldn't get the visa situation sorted, had an amazing experience at Outpost, and have been very fortunate to return home and make wine in the place I grew up." 
Meanwhile, Stephanie Woods of Mount View Hotel & Spa quickly became involved in the hospitality industry when she met and married her husband, Michael Woods, owner of Mount View Hotel & Spa. 
"I've truly developed a love and passion for the business," says Stephanie. "There is nothing better than making people happy for a living."
Dr. Wilkinson's Resort and Mineral Springs Director of Spa and Wellness Avery Winter is originally from Berkeley, California. Her career began in retail and business building, but 10 years ago she decided she wanted her personal passion for wellness and her work life to be more aligned. That's when she sought out a position in the spa industry. 
"It has been a real pleasure working at Dr. Wilkinson's. Sightline Hospitality has done a wonderful job of keeping the heart of this iconic property while upgrading everything from top to bottom. Our entire team is warm and friendly, and I know visitors will enjoy a stay with us." said Avery.