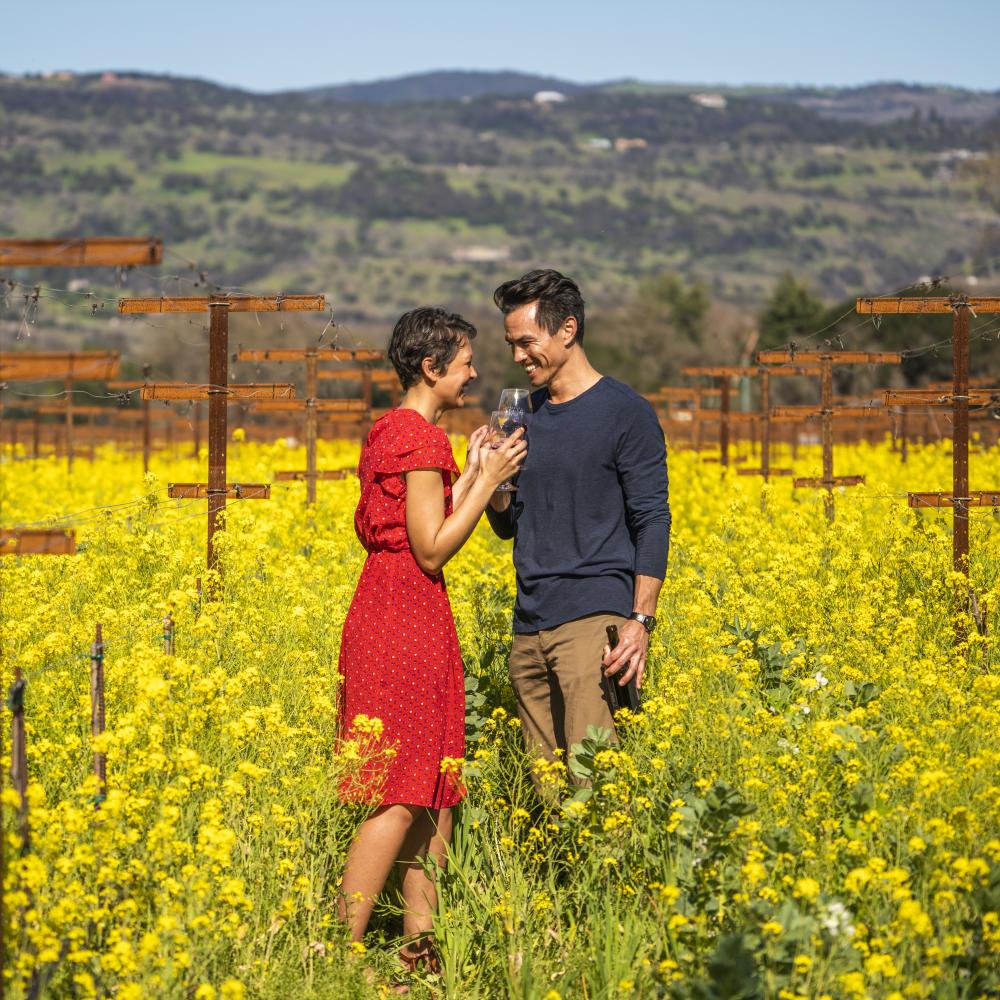 The Perfect Napa Valley Proposal
We've got a list of the most decadent, mind-blowingly intimate destinations within the already ridiculously romantic Napa Valley.
Here is our guide on where to and how to make your proposal in Napa Valley.
And what better to do at a venue that is basically love potion number 9 for all the senses? Ask the big question. Because there won't be a more amorous time or place, and there's no way your partner is saying 'no' surrounded by Cabernet and these rolling Napa Valley hills.
There are more romantic fireplaces and sweeping vineyard vistas than one could ever image, so even pulling over on the side of a road for a quick hike and spontaneous bend of the knee will result in a seriously magic moment.
If you want to plan it out a bit in advance for ultimate effect, here are some sure-fire ways to guarantee a 'yes:'