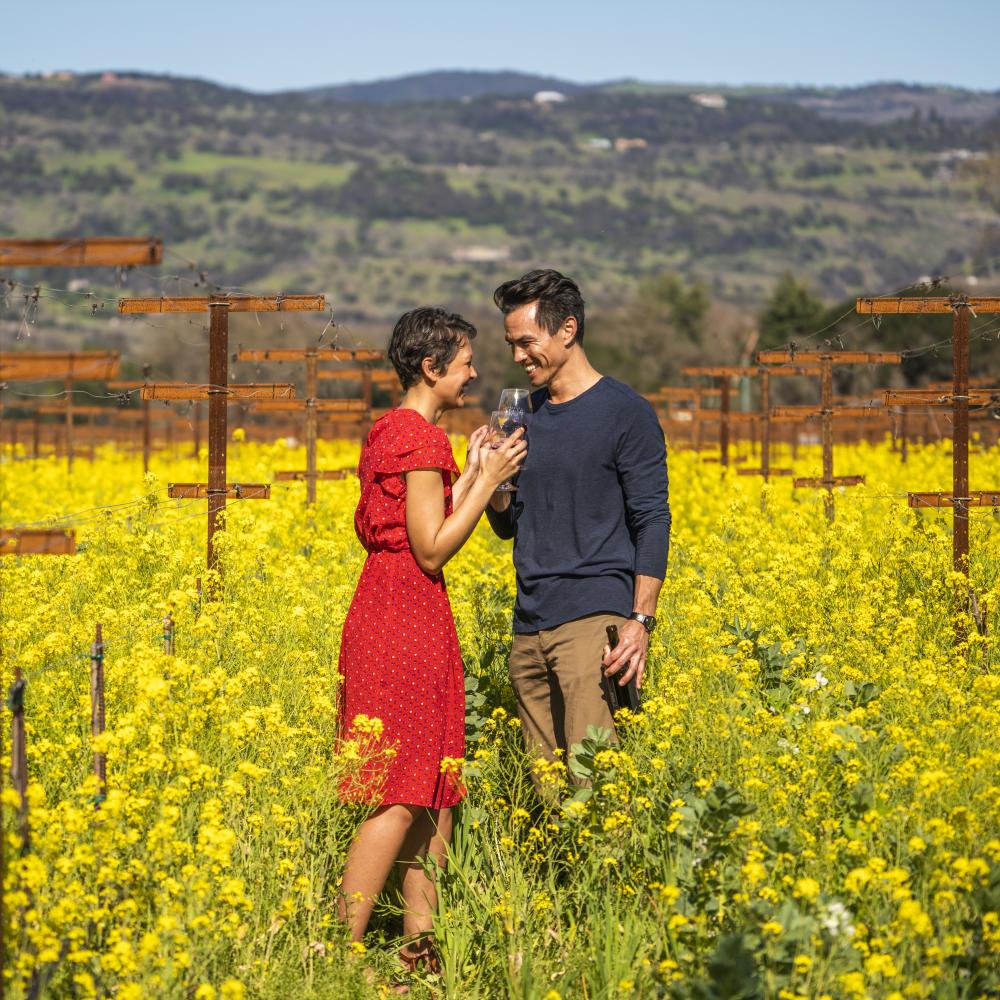 The Perfect Napa Valley Proposal
We've got a list of the most decadent, mind-blowingly intimate destinations within the already ridiculously romantic Napa Valley.
Looking to plan the perfect proposal? Look no further than the blissfully romantic and stunningly scenic Napa Valley.
Napa Valley is filled to the brim with romantic experiences and intimate settings. Whether your ideal spot to pop the big question is surrounded by rolling vineyards, over a private wine tasting at a stunning chateau, or soaring over the valley in a hot air balloon for two, there's simply no better place to create the perfect moment that sets the stage for a lifetime of memories.
For spontaneous lovers, there are cozy fireplaces and sweeping vineyard vistas around every corner in Napa Valley - and even pulling over on the side of a road for a quick hike and spontaneous bend of the knee will result in a seriously magic moment.
If you want to create the perfect proposal plan in advance for ultimate effect, here are a few expert picks to guarantee a 'yes:'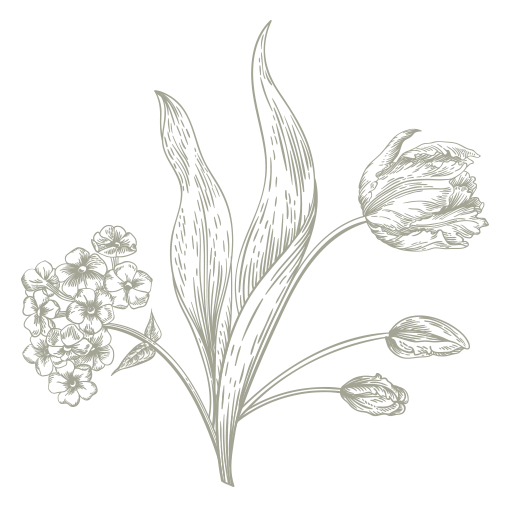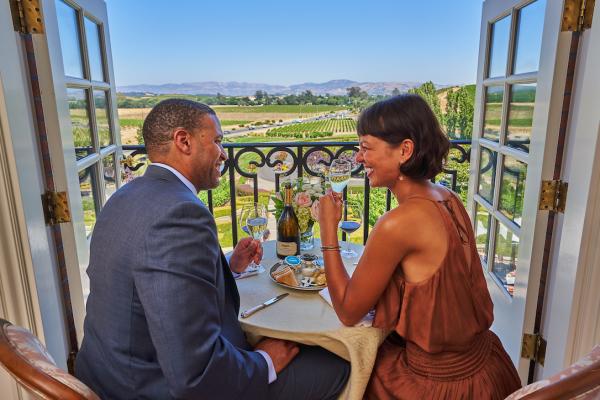 Private balcony winery tasting
Domaine Carneros has their own private château balcony overlooking the Carneros vineyards. This "Sparkling Suite" includes a private tasting for two of sparkling wines and Pinot Noirs, paired perfectly with caviar, charcuterie and all the necessary accoutrements. As a keepsake, you'll be gifted with a bottle to take home.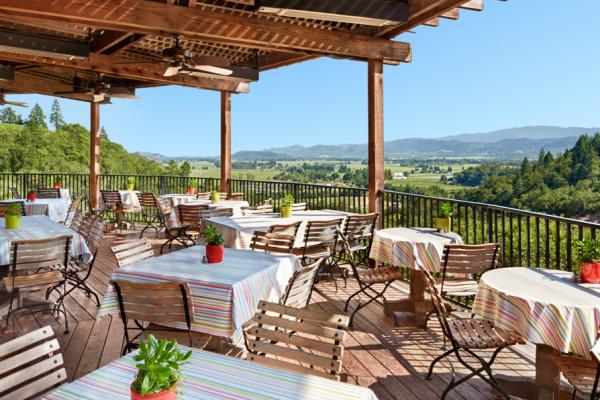 Picnic among art and vineyards
Stroll through the sculpture garden at Auberge du Soleil, where their concierge can setup the perfect picnic proposal surrounded by art and vineyards where you can toast after the 'Yes.' End your perfect proposal with Michelin-star lunch at The Restaurant at Auberge, overlooking the entire Napa Valley. Tip: have them arrange for a portrait photographer, hidden from view, to snap shots of the priceless moment.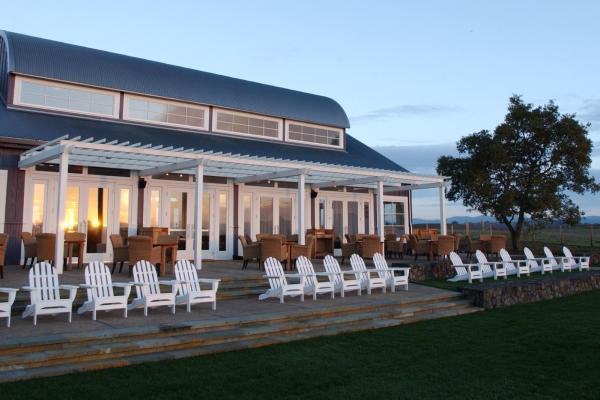 Romantic day of bliss
Carneros Resort and Spa is a great romantic hotel. Get spa treatments, enjoy an excellent dinner at their restaurant FARM, sit out and enjoy the views over a bottle of wine. After a day of bliss with your loved one, nothing could go wrong.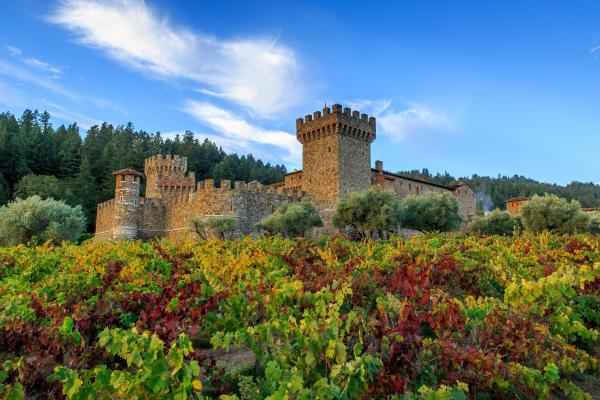 Authentic Tuscan castle and winery
Castello di Amorosa, the authentic medieval (13th-century) Italian Tuscan castle and winery nestled into the mountains of Calistoga, is the perfect place to drop one knee. They feature two proposal packages to make sure you have the perfect opportunity to get a 'Yes.'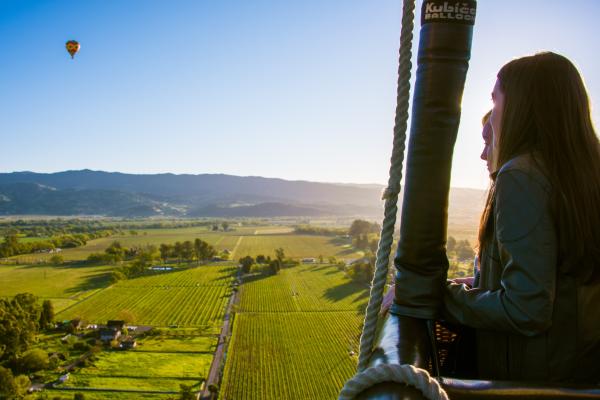 Private hot air balloon ride
Request a private balloon from Napa Valley Aloft just for the two of you for the ultimate engagement-with-a-view experience. They can include sparkling wine and a photo session.