Cheers to your return, our neighbors, and our shared love for Napa Valley.
In one rural valley, five unique towns offer a variety of ways to fill your days (and wine glasses) with moments of discovery, shared with your closest friends and family.
Sip your way through our spectacular valley, with an array of wineries to meet any mood, from rustic to modern, historic to family-owned.
Explore the endless ways to stay active or just unwind with vineyard views and rolling hills. Enjoy food truck fare or Michelin-Star goodness, so many culinary delights await.
And at the end of the day, cozy up to the fire and unplug under a starry sky. You will awake, pampered in sumptuous surroundings, recharged for another day of the good life in Napa Valley.
Nestled among rolling hills, charming neighborhoods, and storied vineyards are the most charming boutique inns
From impeccable design to lavish landscapes, Napa Valley hotels have the creature comforts and amenities for you and your loved ones
A wonderland for grown-ups, Napa Valley resorts cater to outdoor and fitness enthusiasts, bon vivants and those seeking serenity
With more than 400 wineries open to the public, Napa Valley has a multitude of tasting experiences from which to choose. The valley is rife with household names in liquor stores across the country. Others, however, are a bit more obscure. Then there are the wineries that...
A hallmark of fine-dining quality, the prestigious Michelin stars have found homes in several of our restaurants. The food here is inspired, progressive, and absolutely delicious.
Browse exclusive special offers to enjoy all that Napa Valley has to offer - from luscious accommodations to alfresco wine tasting experiences, and everything in between.
So you've planned the ultimate Napa Valley vacation, now you need to figure out what to pack and how to prep for days filled with world-class wines, vineyard-view hikes, and farm-fresh cuisine. Here are a few travel tips and some ideas for what you should have in your...
Towns & Regions of Napa Valley
Yes, there's more to Napa Valley than just Napa — we have 5 distinct towns and 4 regions for you to dine, shop, sip and stay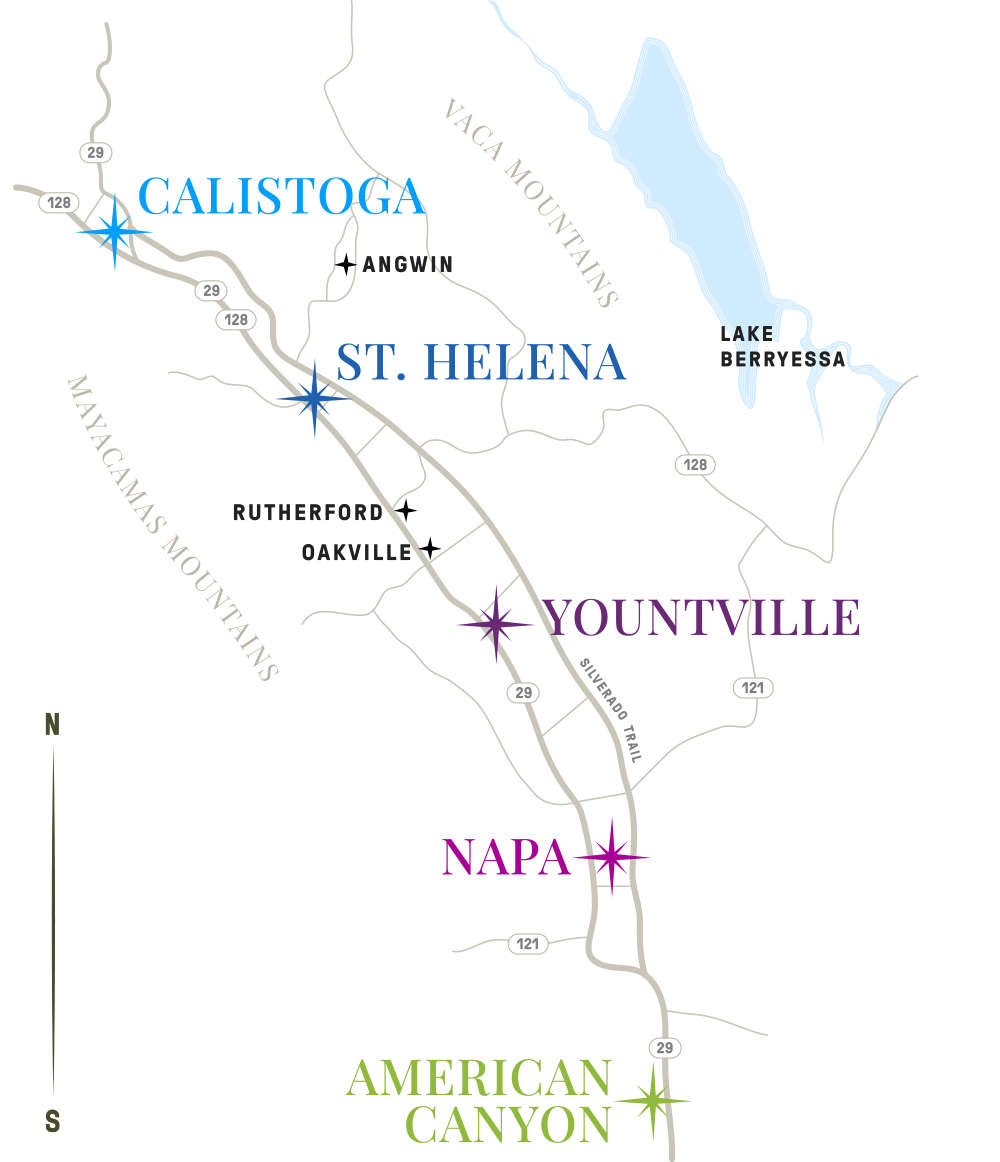 Plan Your Trip
to Napa Valley