Winery Caves are not just a beautiful place to cool off in warm weather, they serve a very fundamental purpose in the winemaking process. Caves provide a cool and humid location to store wine as it ages to perfection in barrels, and they also serve as a unique tour and tasting location.
Here are the best winery caves to visit in Napa Valley:
CADE Estate
The first organically farmed LEED Gold Certified estate winery in Napa Valley features 15,000 square feet of caves that include event space. Visitors of the winery will be shown through the caves, with wine in hand, while learning about the winemaking process. Larger groups can arrange special events, lunch, and dinner in the caves. There's a fun homage to the caves at CADE, they are in the shape of the PlumpJack shield. By appointment only.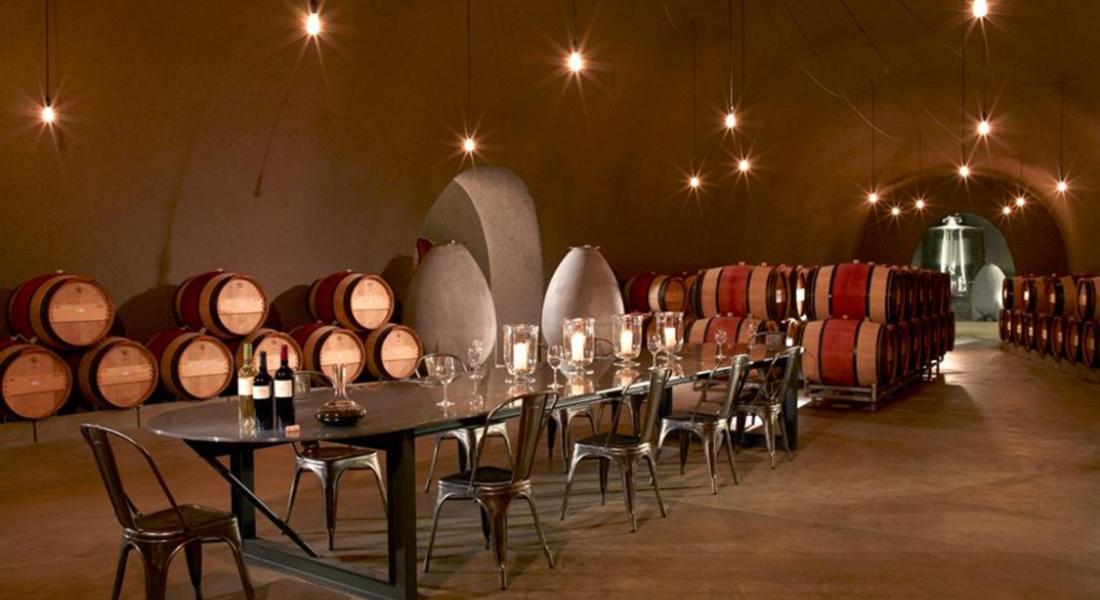 HALL Rutherford
Their Rutherford property features 14,000 square feet of caves with 3 main tunnels and 2 cross tunnels. The main tunnel is finished with Austrian brick and limestone dating back to the Hapsburg Empire. The cave is also adorned with art from the Hall's personal collection. Seated tasting take place under Donald Lipski's "Chilean Red" chandelier. Made of bronze with a cast resin on the outside, a copper wire mesh running through the piece and has Swarovski crystals to illuminate more light.
Their intimate tour and cave tasting discuss the vineyards and production process while guests get a peek at the renowned 100-point Sacrashe vineyard. All wines are carefully paired with small bites from acclaimed local chefs. By appointment only.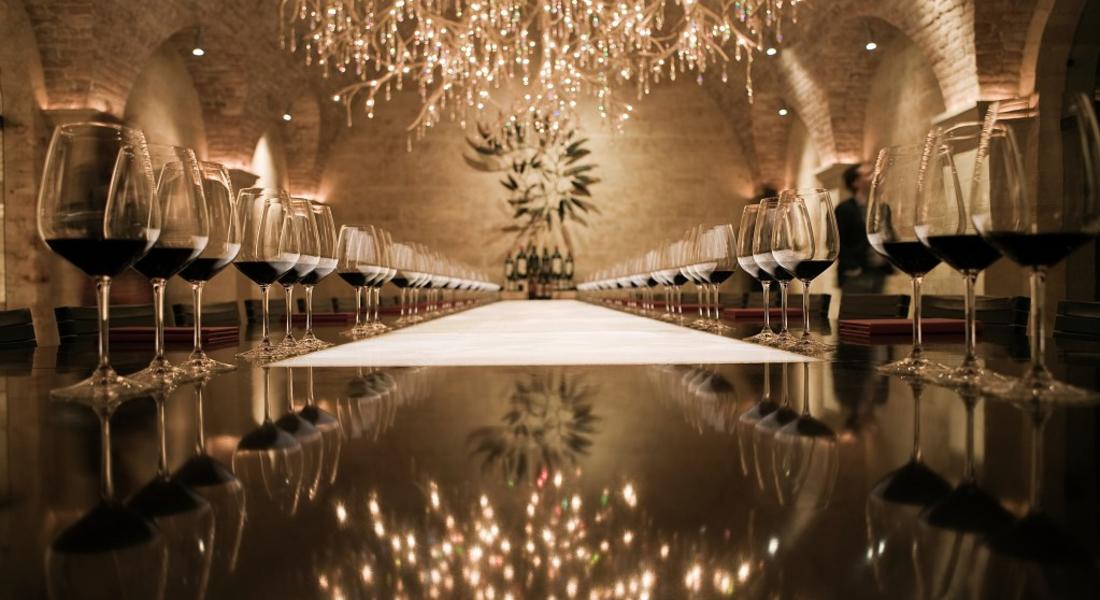 Rutherford Hill Winery
Their 42,000 square foot stunning cave ages the Rutherford Hill wines in over 7,000 French Oak barrels in a consistent storage environment. Built in 1984, the naturally temperature controlled cave is not only home to wine storage, but is inviting to guests for daily tours and tastings, along with private events in their Cave Grotto. Tour the winery and cave while tasting wines from their Rutherford Hill and Terlato Family Vineyards portfolio.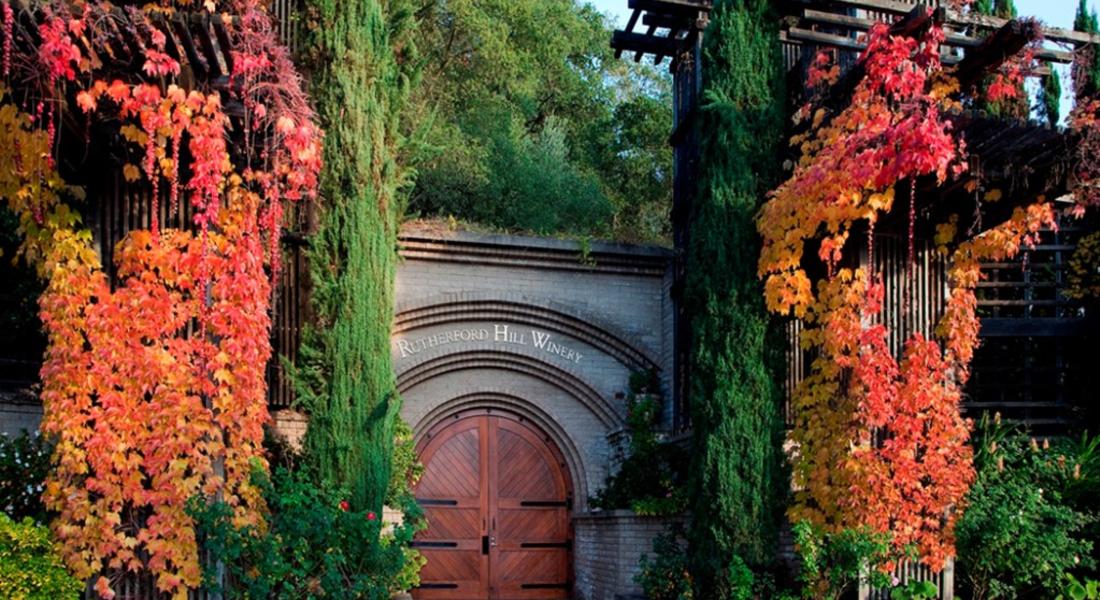 Pope Valley Winery
This historic cave took eight years to dig by hand, starting in 1889. Built into a hillside, the cave (roughly 1,200 square feet) features the original hand-hewn redwood beams and sits at the bottom of the three-story gravitational flow winery established in 1897. Today, just like they did in the 1800's they still barrel age all their wines in this historic cave.
Exclusive Cellar Experiences are available every Monday and Thursday-Sunday and will feature multiple vintages of their Reserve Cabernet paired with an assortment of cheeses and finish with a taste of their sinfully delicious Zinfandel Port paired with rich dark chocolate.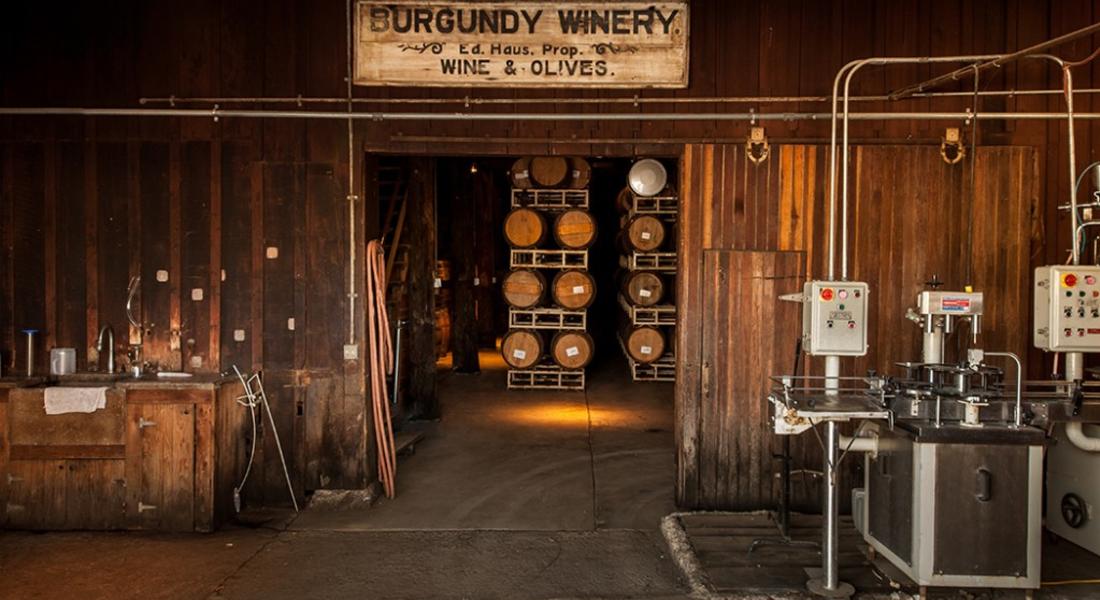 B Cellars Vineyards
There are more than 15,000 square feet of caves for barrel storage, tours, tastings and private events. Tasting experiences occur in The Beckstoffer Heritage Tasting room located within the caves. The room is named after pioneer grower, Andy Beckstoffer, with whom B Cellars works closely with. The caves can accommodate up to almost 100 people. Group wine blending classes can also be arranged.
Their Private Heritage Excursion is designed for the avid wine collector in mind and is hosted in their Beckstoffer Heritage tasting room in the cave. Guests will enjoy their highly allocated Beckstoffer Heritage wines from various vintages. Each tasting is paired with local cheese, charcuterie and accompaniments from the B Cellars kitchen. By appointment only.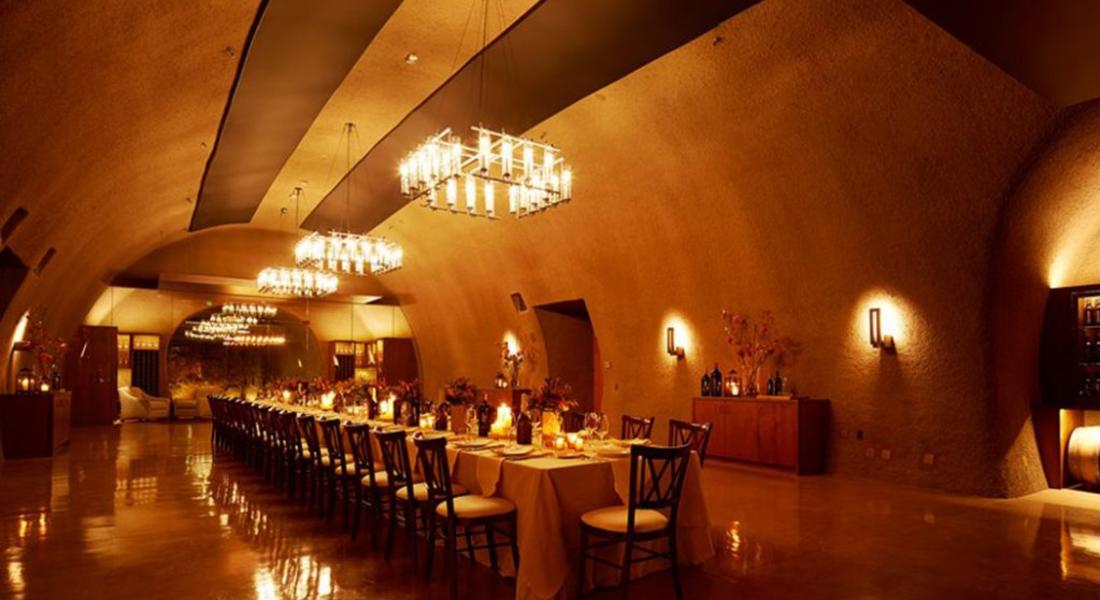 Fairwinds Estate Winery
The 22,000 square foot underground cave system for barrel storage and hospitality events was constructed in 1995.  It is designed in a grid system and has three entry doors for winery operations, catering kitchen and event guests. The catering entrance provides direct access to food preparation and hospitality area in the southern portion of the caves. The caves are fully bonded and built to accommodate thousands of 60-gallon barrels stacked three high and support wine and food events of 100 people. By appointment only.