Ah, St. Helena- where wine country dreams come true. Known for its upscale boutiques, storied wineries, and luxe lifestyle, this up-valley town is located just 60 miles north of San Francisco and is home to some of Napa Valley's most iconic places to sip, shop, and savor.
With so many spectacular experiences to discover in St. Helena, it can be tough to decide where to go and what to see and do. To make things easy, we've called in the local experts and put together a curated itinerary for the ultimate St. Helena getaway.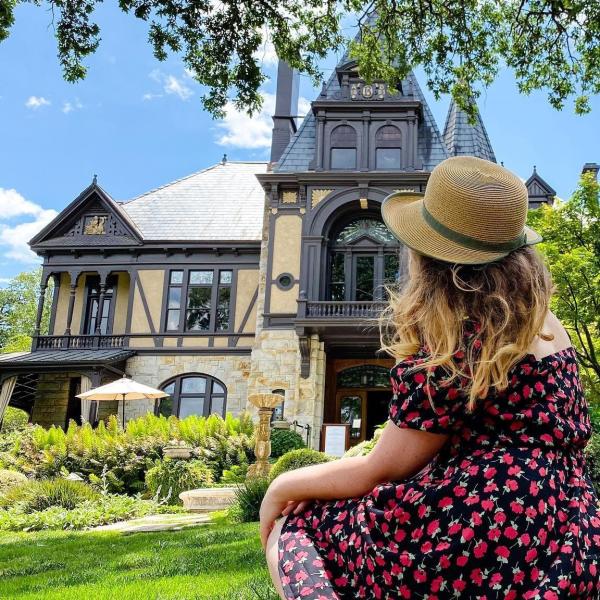 Beringer Vineyards
Day 1
In St. Helena, history loves company. On day one you'll dive deep into the history of this iconic town and discover the roots of Napa Valley winemaking along the way. 
Morning
Grab a quick bite and coffee at Brasswood Bakery, which is right along the way to your first adventure.  
Start your morning off by taking a step back in time at Bale Grist Mill State Park, the site of a water-powered grist mill that was built in 1846. It was once the center of social activity as Napa Valley settlers gathered to have their corn and wheat ground into meal or flour. Visitors can take in milling demonstrations and historic tours on the weekends, as well as hike on the historic trail to Bothe-Napa Valley State Park.
We can't think of a better way to start your St. Helena wine exploration than a visit to Napa Valley's oldest continually operating winery. Beringer Vineyards is listed under both the National Register of Historical Places and as a California Historical Landmark, and their self-guided Discover Beringer tour ​​allows guests to explore the 145-year-old winemaking legacy. 
Lunchtime! Just up the street from Beringer in St. Helena's bustling downtown, pop in for a homestyle farm-to-table meal at Market St. Helena. Don't miss the "very adult mac & cheese" - it's definitely a dish worth writing home about.
Afternoon
Next stop, Charles Krug Winery. In 1861, Charles Krug, the visionary father of Napa Valley winemaking, established the winery that started it all. Opened to the public for tastings in 1882, it's actually California's very first wine tasting room. Enjoy an Estate Tasting, or up the ante and book a private cabana for your group of up to six. 
It's time to check in! Lay your head among the vines at a working winery. The Inn at Salvestrin is situated on one of the oldest vineyards in Napa Valley, and has just recently opened for overnight guests. Originally built in 1879 by Dr. George Belden Crane, a pioneer in Napa Valley viticulture, the residence was acquired in 1932 by John and Emma Salvestrin and served as their family home for three generations.
Evening
Head to dinner at the Gatehouse Restaurant at the Culinary Institute. The building was built as a gravity-flow winery in 1888 by Hamden McIntyre, and the restaurant today showcases the extraordinary talents of CIA student-chefs. Utilizing local produce sourced from the college's own gardens, and other high-quality ingredients, they create a unique dining experience that is unmatched in the Napa Valley.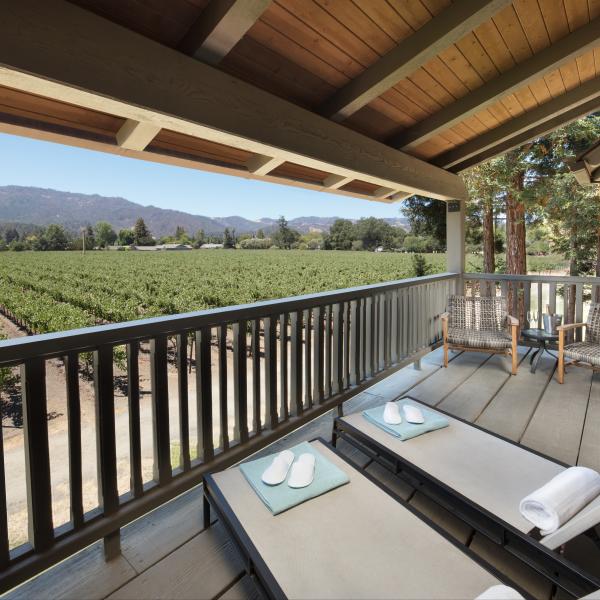 Harvest Inn
Day 2
On your second day in St. Helena, you'll get off the beaten path to explore favorite local haunts and hidden gems.
Morning
It's a big day ahead. Fuel up with coffee and a winemaker-worthy breakfast at Gillwoods Cafe.
 
Next, lace up your hiking boots and head up to Angwin, just about a 15-minute car ride from downtown St. Helena, to discover a hidden waterfall. Linda Falls is a short hike (less than 15 minutes, even if you're super-slow) from the trailhead and delivers almost unbelievable sights. During rainy season, water comes rushing over the falls and drops 50 feet. During dry season, the volume slows to a trickle - still beautiful but in an entirely different way.
All that waterfall hunting works up an appetite, and Guigni's Deli is just what the doctor ordered. While it's nothing fancy, this local favorite has locals lining up on the daily for their top-notch deli sammies - be sure to get an extra side of Guigni's juice for a true taste of St. Helena! 
Afternoon
Sandwiches in tow, it's time to head way off the beaten path to Nichelini Winery. Eight miles up into the hills east of the Silverado Trail, past Lake Hennessey and through the scenic cliffs of Sage Canyon Road is this totally unpretentious hidden gem winery that serves as a reminder of old Napa Valley. Purchase a bottle or two, spread out in the rustic shaded picnic area, and enjoy a few leisurely games of bocce with your picnic lunch.  
If you want to squeeze in one more winery stop (wine not?), head back towards Lake Hennessey to Chappellet, perched high atop Pritchard Hill. This scenic winery features some of the most spectacular views in Napa Valley, and some of the very best mountain cabernets to go along with them. 
Back downtown, check in to the ultra-cozy Harvest Inn, where you'll be treated to vineyard views from your own private patio, farm-to-table dining and wine tasting at Harvest Table, two swimming pools, and vineyard hiking trails onsite. 
Evening
On the schedule for dinner is local favorite Goose & Gander (be sure to book early, it's a small place and reservations go quickly!). The G&G burger has been on the menu since the restaurant's inception and keeps locals coming back for more, and be sure to pop into the basement speakeasy for some of the best craft cocktails around. 
If you aren't quite ready to call it a night, pop into Ana's Cantina for a nightcap. Peppered with dollar bills on the walls, this local watering hole is a hotspot for post-shift hospitality workers and harvest hands (and if you really want to fit in with the locals order a beer).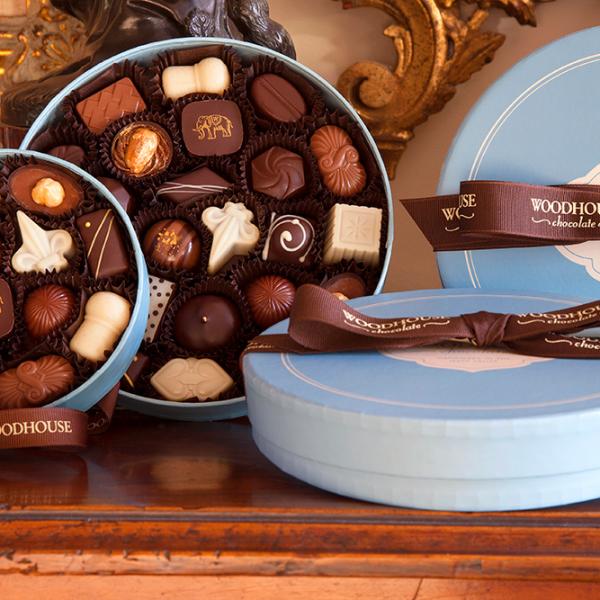 Woodhouse Chocolates
Day 3
Day three is all about splurging! Let's be real — it's been a long year, and you deserve to treat yourself. Luckily, St. Helena is packed with splurge-worthy experiences. 
Morning
First up is Model Bakery for breakfast - indulge in the buttery goodness of their famous English muffins, and maybe take home a few pastries for later. 
Now that you're properly fueled up, it's time for some retail therapy. Known affectionately as "Napa Valley's Main Street," St. Helena is the valley's ultimate retail destination, boasting an eclectic mix of upscale boutiques, galleries, and shops with everything from home decor and locally crafted gifts to estate jewelry and luxury clothing. Highlights include Woodhouse Chocolates, Fideaux, elysewalker, and Patina.  
After all that shopping, it's definitely time for wine. Make a reservation for Round Pond Estate's Il Pranzo Lunch, the ultimate in farm-to-table food and wine experiences. This culinary journey begins with a tour of the winery garden and olive grove, followed by a curated multi-course food and wine pairing featuring seasonal ingredients on the winery terrace overlooking vineyards and the Mayacamas mountains. 
 
Afternoon
Next, head to the other side of the valley and up Spring Mountain Road to Stony Hill Vineyard. Nestled on Spring Mountain within Bothe-Napa Valley State Park in the northern reaches of St Helena, this hidden gem is known for Burgundian-style chardonnays (non-buttery), and you'll also get to experience the lineup of limited-production estate wines while enjoying breathtaking views of the Napa Valley and Stony Hill's historic vineyards. 
Check in time! You may never want to leave the luxury of Auberge du Soleil (don't say we didn't warn you). Inspired by the South of France, infused with California soul, this resort is nestled in a 33-acre sunlit olive grove on the slopes of Rutherford Hill, featuring majestic views of the renowned Napa Valley and too many luxe amenities to name. 
Evening
A St. Helena splurge day wouldn't be complete without dinner at PRESS Restaurant, one of the valley's most iconic and celebrated restaurants. For 15 years, PRESS has been a place for locals, winemakers, vintners, and guests from around the world to experience the best the Napa Valley has to offer. Under the leadership of Chef Philip Tessier, PRESS features legendary Bay Area purveyors alongside innovative new culinary talents to highlight Napa Valley cuisine. If it's on the menu, don't miss the ricotta gnudi starter - they are like fluffy little pillows of deliciousness!