Napa Valley Nightlife – Live Performances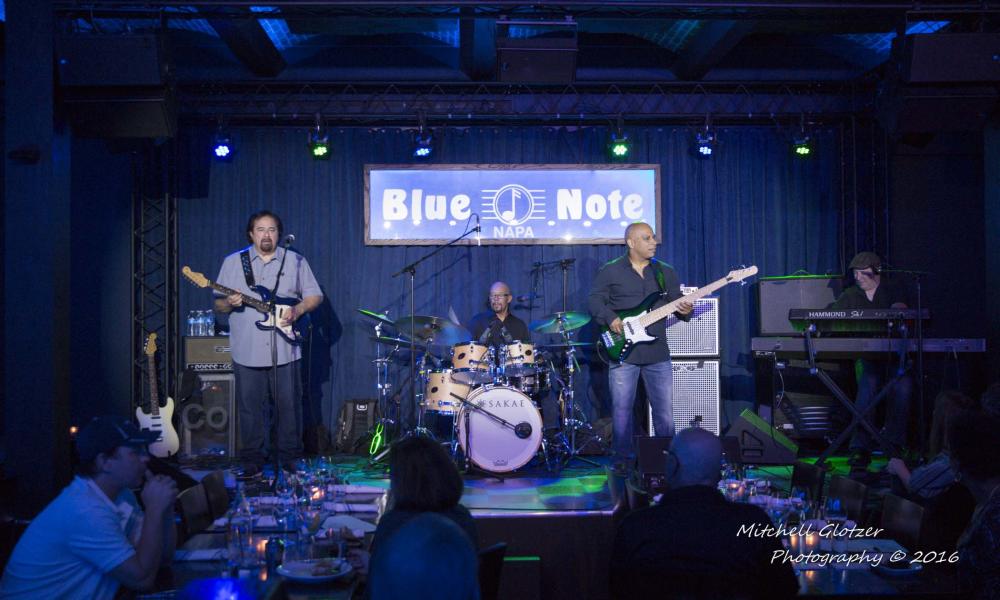 Not so long ago, Napa was known as a sleepy little town, with sidewalks that rolled up at night. Not anymore. Within the last few years, several venues have arisen that are now presenting national headliners, top-flight comedy, authentic jazz, rhythm and blues, even opera. If you're in town looking for something to do after dark, here are a few good suggestions.
The Blue Note Jazz Club and Restaurant. Located in the historic Napa Opera House, this new intimate venue is an off-shoot of the historic jazz club in Greenwich Village, presenting premium jazz performances as well as farm-to-table cuisine, local wines, and visual art. Some upcoming names are the Freddy Cole Quartet, Howard Wiley, Erik Jekabson Quintet, Denise Perrier, and the Jason Marsalis Vibes Quartet. On certain nights it also showcases local talent.
The Uptown Theater. This former movie palace is a historic landmark, a beautifully restored 1937 art deco masterpiece. It offers a live-show experience with premium sound and sight lines (the distance from the stage to the last row is just 98 feet). Its roster of talent includes nationally known names in the music and comedy fields. Coming up are comedian Lewis Black, guitarist Jonny Lang, acoustic guitarist Citizen Cope, and vocal soloist Rick Astley. Next door, the Courtyard Café offers pub fare as well as show specials.
Silo's. Located in the historic Napa Mill, Silo's has made a name for itself as a great small venue for blues, jazz, rock, reggae, and Motown music from the area. There's a great bar that also offers small plates.
Napa Valley Performing Arts Center at Lincoln Theater. If classical music or bigger shows are more your thing, book tickets for this large, traditional theater. Thanks to a recent renovation, the acoustics are excellent. Coming up are such performers as Mariachi Los Camperos de Nati Cano, Voices of The Season…on Broadway, Holidays in Vienna, the Nutcracker ballet, and Harold Pinter's "The Lover."
Looking for some nightlife action farther upvalley? Try Ana's Cantina in St. Helena for Thursday-night karaoke (and the best Bloody Mary's around) or, in Calistoga, the Hydro Grill or the Calistoga Inn, Restaurant and Brewery, both of which offer live music on weekends.