Locals' Itinerary: St. Helena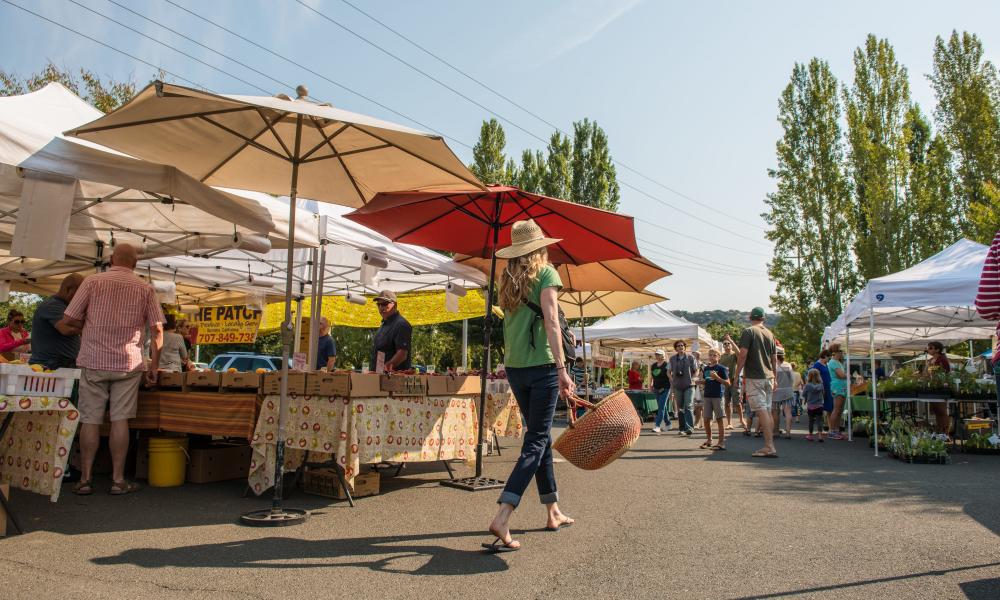 Explore beyond Napa Valley's Main Street and discover farm-fresh, hyper-local eats, hidden gems, and even a secret waterfall (shh!). 
Morning
- Start your day at the St. Helena Farmers Market, a local Friday morning tradition. The market is located temporarily at Napa Valley College's Upper Campus car parking lot, just off Pope Street. Stock up on farm-fresh goodies, and check out some seasonal recipe suggestions here. Make sure to grab a breakfast burrito (or a few tasty homemade empanadas) to fuel up for a morning hike. 
- Enjoy a 15-minute scenic drive to Angwin, park at the Pacific Union College tennis courts, and hike to Linda Falls to discover one of Napa Valley's best-kept secrets. The trail to the waterfall is only about 1.5 miles round-trip, and it's a fairly easy hike for all ages. Watch our IGTV video on Linda Falls to see it up close and find out more about this hidden gem.   
Afternoon
- Ready for some sustenance? Head back to downtown St. Helena and pop into Station SH for sandwiches, salads, and other freshly made goodies. Pack them up and take to your next stop for a secluded picnic in the shade. Station SH doesn't sell wine, but don't worry- we'll take care of that shortly.
- Venture just a few blocks over to Napa Valley Olive Oil Company (located behind The Charter Oak). Grab a bottle of local wine and stock up on snacks, then enjoy a secluded lunch on the shaded picnic tables out front. 
- It's time for a little window shopping on Main Street. Take advantage of the slower pace, pop into Model Bakery, and take home some of those famous English muffins to have for breakfast tomorrow along with your fresh farmers market goodies. 
Evening
- Become a tourist in your own town! Head over to the Napa Valley sign outside of St. Helena on 29 at golden hour and snap a sunset pic. 
- Last stop, and it's dinner time. Order up farm-fresh comfort food and local wine to-go from the PRESS Wine-Thru (you can even get free small samples of new release wines with a donation to the employee fund!). Pop on your favorite playlist and enjoy a romantic fireside picnic in your backyard for a perfect end to a perfect day exploring St. Helena. Pro-tip: If you don't want to wait until you get home, you can pull into Gary's parking lot adjacent to PRESS, open up your windows, and have a car picnic with a vineyard view. 
Want to see more of St. Helena while getting your post-quarantine steps in? Lace up those sneakers and check out our blog on 10,000 Steps in St. Helena.