We've teamed up with some of our favorite local outdoor adventurers to explore the best places to hike in Napa Valley. In this edition, we're getting off the beaten path with Lara Abbott, Communications Manager at St. Supéry Estate Vineyards & Winery, to explore Napa's Skyline Wilderness Park. 
I moved to Napa in 2006 and didn't know Skyline Park existed until a just few years ago, but it has become my hands-down favorite local hike. This is a huge, diverse area yet for some reason it remains relatively unknown. It sits just on the eastern edge of the city of Napa, just a 10-minute drive out Imola Avenue from my home downtown.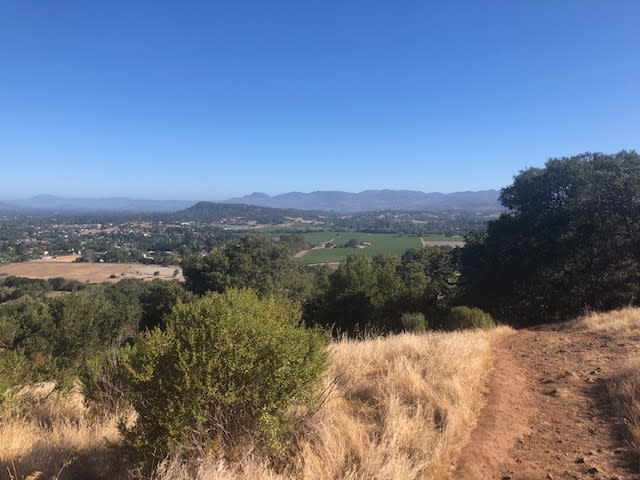 With over 25 miles of trails, you can hike, bike, or horseback ride through the beautiful natural landscape. On my most recent visit last weekend, I saw all three – everyone was courteous and socially distanced. The vast majority of the 850-acre park is undeveloped, except for the trails, so there's a ton of variety of natural features and ecological habitats to keep it interesting. You will see plenty of mature oaks and shady wooded spots, even ferns and berries along a relaxing creek bed. Note, there's definitely a lot of poison oak. Much of Skyline burned in the 2017 Atlas fire, but thankfully there's little evidence of that now. The main trail to Lake Marie is wide and exposed initially, offering great views of the Napa Valley vineyards below, but it gets shadier as you near Lake Marie. 
The hiking options at Skyline are as varied as the terrain – you can choose hikes of all difficulty levels. I usually hike the Lake Marie Trail to the lake, walk along the levee and come back on the Marie Creek trail. Last weekend, opting for a more strenuous workout in the morning hours before it got too hot, I chose a 6.5 mile loop including the Skyline Trail up past Lake Marie, back down the Chaparral Trail as it connected to Marie Creek Trail. I saw vultures and lizards this time around but I often see deer out here too. I feel so lucky to have this asset in Napa.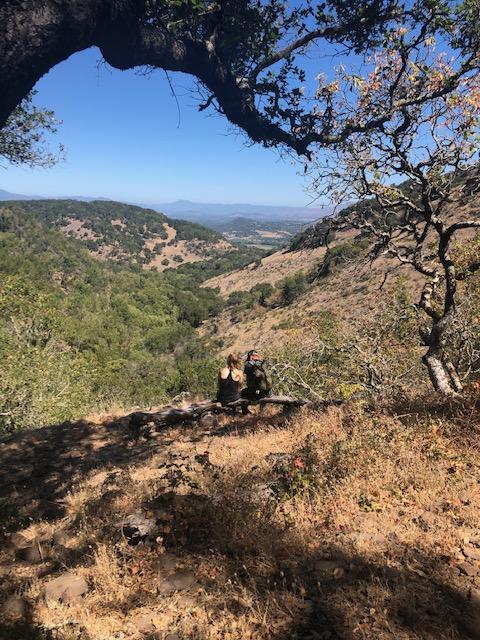 If you go: There's a $5 entrance fee to park a car and they're requiring exact change during Covid times. In addition to other hikers and bikers, I often see folks playing disc golf in the course set up there. There's even an archery range! There are bathrooms at the entrance and you'll pass a campground and little native garden to get to the main trail. 
Park maps and more info are available at skylinepark.org. 
Lara Abbott
Napa Resident Since 2006
Communications Manager at St. Supéry Estate Vineyards & Winery