How to Enjoy the Napa River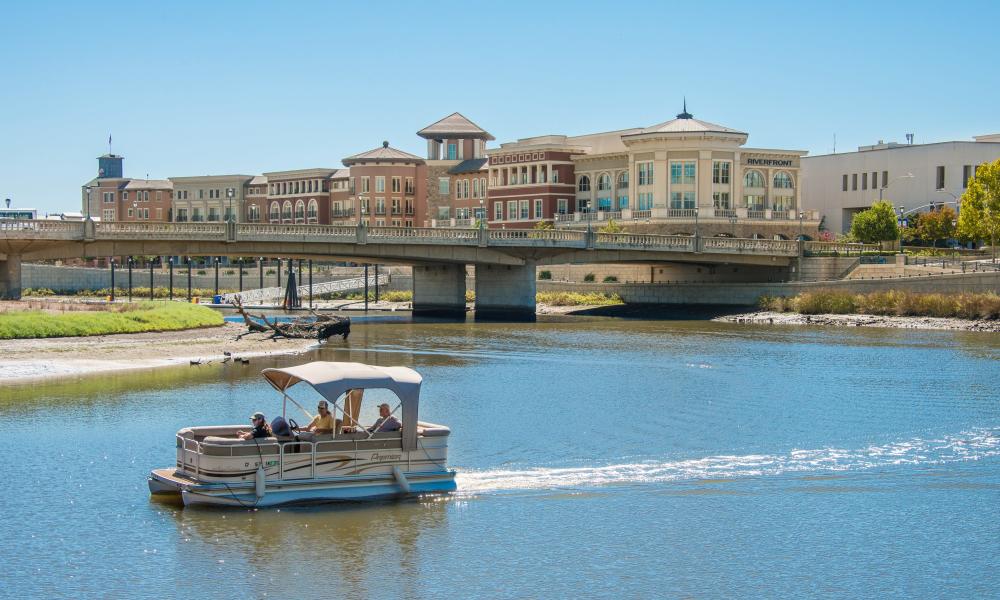 Summer's here – longer days, warmer temperatures, outdoor activities beckoning. And there's never been a better time to explore the Napa River, which provides plenty of options for getting out on the water. It's one of the largest rivers in the Central Coast Range, traveling 50 miles from Mt. St. Helena to San Pablo Bay. The 17 miles from the Trancas Steet bridge in Napa to Vallejo are an estuary system, with low salinity in the summer and fresh water in the winter. Here are just a few ways to explore this beautiful riparian habitat.
Kayaking and paddleboarding. There are several companies that offer both equipment and tours from downtown Napa. Check out Wombat Charters, Napa River History Tours, or Napa Valley Paddle.
Wildlife watching. Whether you're a birder or just a general nature lover, the Napa River is full of native creatures, once you venture past the developed areas on shore. Look for Snowy Egrets, Great Blue Herons, otters, beavers, deer, rabbits, turtles, and beavers. Once in a while, a harbor porpoise might even make its way up the tidal section of the river to the downtown area.
Boating. Napa's newest river access is at the south end of the new Oxbow Dry Bypass; the city boat dock at 4th Street is now rebuilt, and there are ramps or boat launches at John F. Kennedy Park and at the end of Riverside Drive. In the Carneros region, Cuttings Wharf has a parking lot, ramp, and dock.
Hiking or strolling. There are several nice trails along the river, including one from Kennedy Park to the Imola Street bridge; the 33-acre open-space area at Trancas Crossing Park; the Oxbow Preserve; the Department of Fish and Wildlife Eco-Reserve off of Yountville Cross Road; and the recently opened Wetlands Edge Trail in American Canyon.
Grab a picnic lunch at Oxbow Public Market or one of the delis downtown and get out there! It's a whole new perspective on the valley.
Stop in the Napa Valley Welcome Center located right on the Riverfront for tips, free WiFi, maps, and shopping. 
Photo credit: Bob McClenahan Photography