Through all of the challenges faced in the last year, River Terrace Inn's passion for great hospitality, and the people who create it, prevailed. The hotel adapted a more personalized experience for their guests and looks forward to the return of weekday and group travel. 
Q: How has the pandemic changed your organization?
The biggest change for us has been increased customization and personalization of the experience we offer our guests: everything from frequency of housekeeping service to traditional vs. contactless check-in can be adapted to the preferences and comfort level of each guest. This was a trend in the past few years but certainly accelerated and became much more prominent in the past year. Other significant changes include: increased visibility of cleaning, tasks that would have been scheduled for off hours are now done throughout the day because guests feel more comfortable seeing it happen; hand sanitizer throughout the building and in welcome kits for guests; fewer shared-use or reused items such as water dispensers replaced by individual water bottles; overall increased flexibility/adjustability in the operations, changing procedures and staffing levels more drastically than before to account for large swings in business demand.
Q: What is your business most looking forward to as the immediate impacts of the pandemic begin to subside?
The best change back would simply be a more consistent or even (fingers-crossed!) predictable level of demand. Almost as much as that, we're looking forward to showing our smiles and taking down the barriers that separate us from our guests.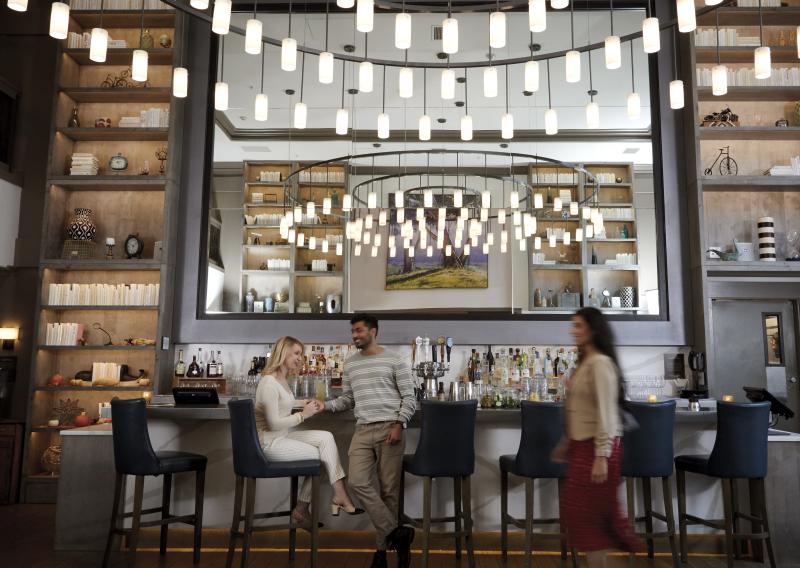 Q: What lessons do you hope stick around as we go back to "normal"?
The most important thing we hope we all can keep is the appreciation of hospitality workers as "essential." Travel and vacations ARE essential to happy, healthy, and fulfilled human lives. The people who make that possible should continue to receive the gratitude and esteem equal to the need for their efforts.
Q: What does a River Terrace Inn comeback look like?
We are a good way towards it already. Leisure demand, especially on weekends, is regularly reaching levels equal to or above 2019 levels. To get all the way back, we expect weekday travel, business travel, meetings, weddings, and other events to all rebound the same way. A return of signature Napa Valley events like BottleRock and NVFF will also undergird a full comeback.
Q: Is there anything you'd like visitors to know about River Terrace Inn and/or Napa Valley?
Napa Valley still has many hidden gems worth discovering, often where you least expect them. We like to think we're one of those; come find us, tucked-away off Soscol with an amazing patio facing the Napa River and a natural preserve on the other side. We're a short walk from downtown, but with the feel of up-valley seclusion.
Stay tuned for more spotlight pieces on Napa Valley's tourism businesses!