Family-owned and operated, Fat Tire Bikes was born out of demand for bike riding and spending time outdoors during the pandemic. This eco-friendly option for discovering Napa includes highly personalized service. The company delivers the bikes right to its customers' front door at no additional charge—whether a Napa resident or a visitor staying in a hotel.
Q: How has the pandemic changed your organization?
We started our business during the pandemic, so our model was adjusted, and ready, for what was happening in our everyday lives. We bring bikes straight to visitors, whether that is to a hotel, B&B or resort so they can enjoy the convenience of leaving straight from their doorstep. 
Q: What is your business most looking forward to as the immediate impacts of the pandemic begin to subside?
We are looking forward to providing our electric bikes to more than just our Napa tourists, but look to be the place to go for all Napa Valley locals as well. Biking is an eco-friendly option to see your own backyard and discover the many hidden gems in and around Napa Valley.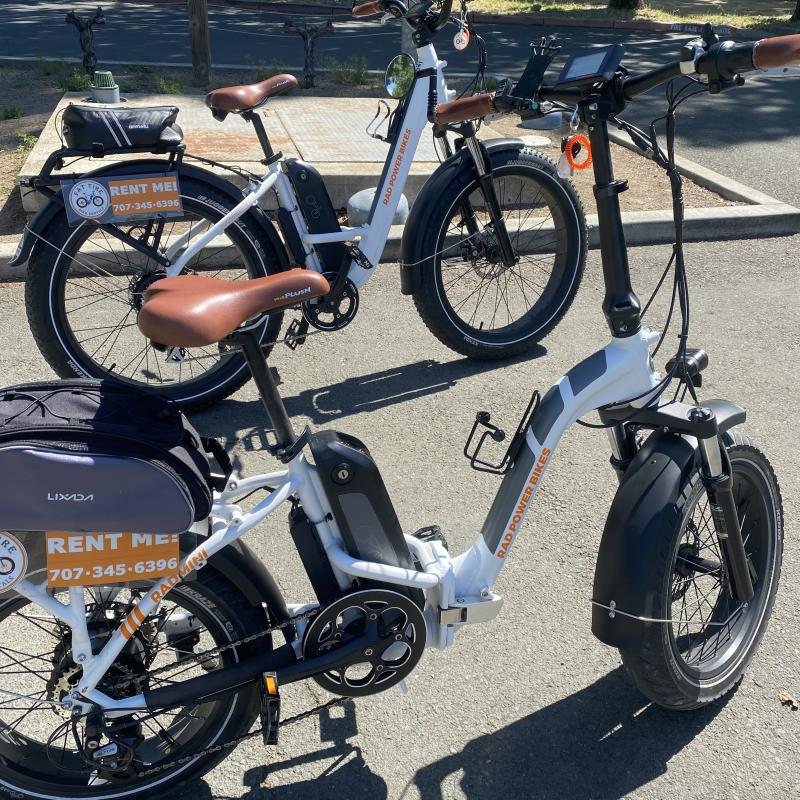 Q: What lessons do you hope stick around as we go back to "normal"?
Patience, as every day can be different. Aside from that, it is also important to show kindness to others moving forward, and community is important. Keep supporting small businesses around you and where you visit.
Q: What does Fat Tire Bike Rentals comeback look like?
We never had a setback as we opened during COVID, so we don't know what could have been prior. But going forward we look to establish ourselves as the #1 Electric Bike rental service in the Napa Valley. Remember, we deliver all of our bikes to the customer's doorstep at no additional charge.
Q: Is there anything you'd like visitors to know about Fat Tire Bike Rentals and/or Napa Valley?
Fat Tire is family-owned and operated by my wife Justine and myself. We are a family-friendly rental company with child trailers for kids or your furry friends. We provide top-quality service at a very affordable rate for our customers delivered directly to them. 
Stay tuned for more spotlight pieces on Napa Valley's tourism businesses!