The pandemic halted in-person tastings, but that didn't stop Chandon from connecting with sparkling wine fans from across the country. As the state heads toward a broader reopening, Chandon has adapted their offerings to create a more personalized, and elevated, experience for guests. Hear how Chandon adapted during the peak of the pandemic as well as some of their new happenings below.
Q: How has the pandemic changed your organization?
Everyone at Chandon felt incredibly fortunate to be able to continue doing what we love this past year -- making exceptional sparkling wines. While we are taking all of the necessary safety precautions to protect our Napa winery team, we are in an exciting position for 2021: launching a beautiful new label, releasing new vintages of our popular sparkling wines, and debuting a new product innovation — the delicious Chandon Garden Spritz — from our sister winery, Chandon Argentina. 
In terms of engaging with our beloved sparkling wine fans, the pandemic changed the way we connect with the Chandon community. Virtually, we are now reaching so many more people across the country and bringing our exceptional sparkling wines into their homes when it's convenient for them through virtual tastings with our talented Head Winemaker Pauline Lhote. Here in Napa Valley, we are also now welcoming guests to enjoy a variety of elevated tasting experiences through our new online reservation system, which enables us to spend more time with each guest and share the incredible stories behind our sparkling wines. 
Q: What is your business most looking forward to as the immediate impacts of the pandemic begin to subside?
This is truly a year of excitement and reinvention for Chandon! We are thrilled to share our new global brand identity which launched in April. We also have new wines for guests and visitors to try, and our elevated summer tasting experiences are back and punctuated by the culinary talents of our new Chandon Chef de Cuisine, Juan Cabrera.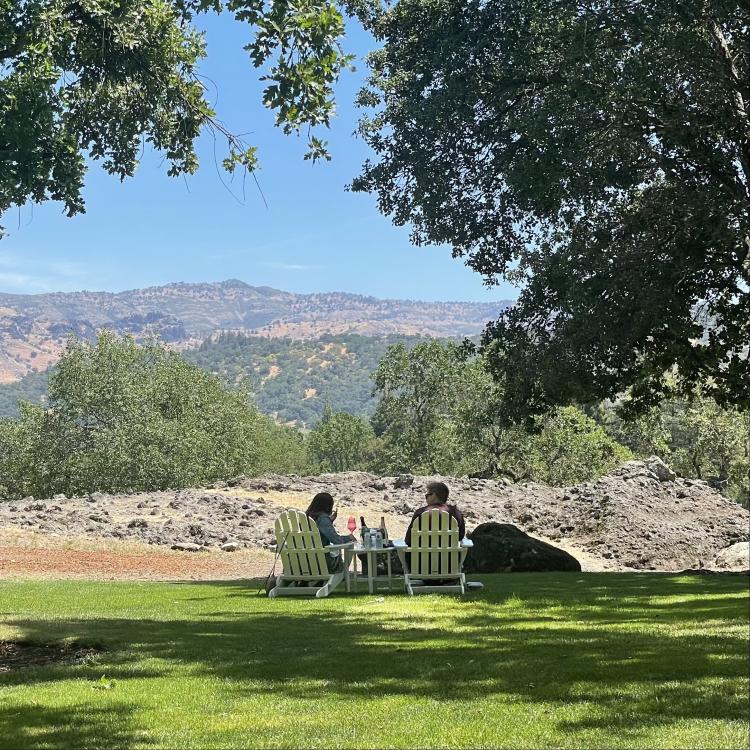 Q: What lessons do you hope stick around as we go back to "normal"?
We are excited to continue offering our winery tasting experiences by appointment, and have been incredibly happy to see our guests enjoying themselves while with us. We will also continue to encourage reservations for tasting flights, while prior reservation is required for our elevated picnic and cabana experiences. We also hope to open up some walk-in availability by the glass or by the bottle on our beautiful outdoor terrace. 
Q: What does Chandon's comeback look like?
Chandon's sparkling wines, new offerings, and tasting experiences are all centered around togetherness and community. We have missed the personal connection and want to bring joy and celebration back to the table.
When guests visit Chandon this year, tasting flights will tell a story and will be enjoyed with an elevated grazing board paired by our new Chef de Cuisine. Picnics on the lawn will feature the perfect first sip of summer, our new Chandon Garden Spritz, and cabanas will be available for the ultimate wine country lounging afternoon.  
Is there anything you'd like visitors to know about Chandon and/or Napa Valley?
For the ultimate Chandon experience in Napa, please plan ahead. Visit our website to make an online reservation quickly and easily, and be sure to leave yourself enough time to travel to your next Napa location.
Stay tuned for more spotlight pieces on Napa Valley's tourism businesses!