For Baldacci Family Vineyards, the pandemic will always be defined as the moment when they discovered their full potential. With a newly renovated production and hospitality space, they are ready to entertain visitors in person once again.
Q: How has the pandemic changed your organization?
The shelter-in-place order created an opportunity for our small team to dismantle our traditional roles and responsibilities and become multi-taskers with a single objective: maintain our relevancy in an upside-down world! We quickly took advantage of the customer's willingness to engage with us online and to try our wines without visiting us in person. Without this shift in customer behavior, we would never have created our successful online tasting experiences for both individual consumers and corporate clients. The pandemic will always be defined for us as the moment when we discovered our full potential!
Q: What is your business most looking forward to as the immediate impacts of the pandemic begin to subside?
Despite our success with the online sales channel, we are all looking forward to in person hospitality! We love to entertain and there is nothing more satisfying than connecting with the wonderful people who visit the Napa Valley.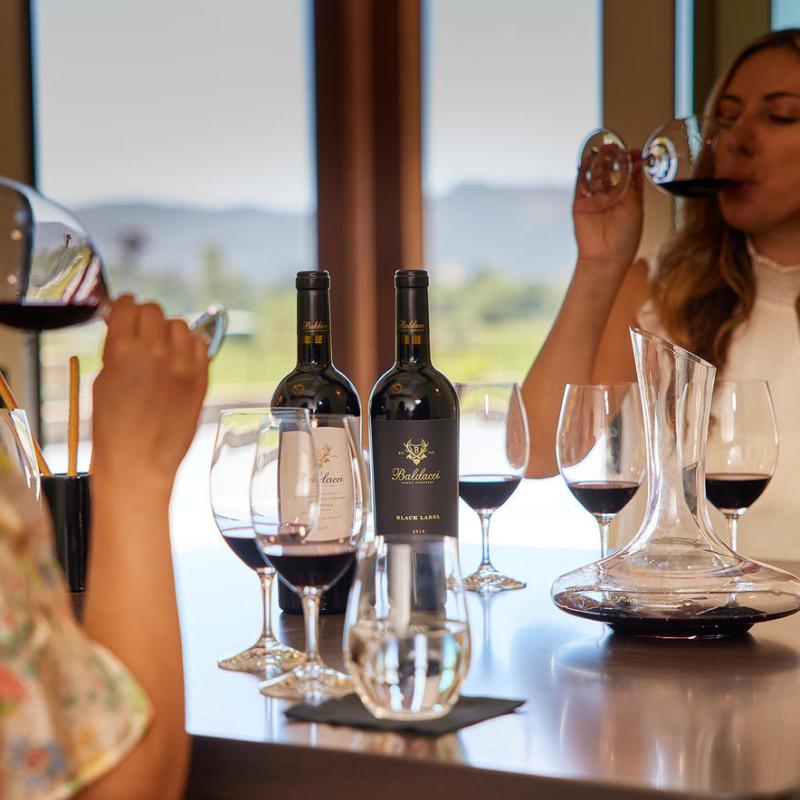 Q: What lessons do you hope stick around as we go back to "normal"?
Our ability to unify within our companies, community and industry. Our Valley has always felt close-knit but even more so, during moments of adversity. Our collective resilience is comforting.

Q: What does Baldacci's comeback look like?
A newly renovated production and hospitality space that we can share with our guests both in person and virtually. We are the same family-owned and operated winery that has a new look.

Q: Is there anything you'd like visitors to know about Baldacci and/or Napa Valley?
That farming is fickle and for those of us in the Napa Valley who have been privileged enough to be a part of this uncertain lifestyle we savor the moment each day and give grace to the beauty around us because we know that nature is ever changing. This is why we are so comfortable entertaining all who visit with us…our Valley is a place to hold still, to reflect and savor the now.
Stay tuned for more spotlight pieces on Napa Valley's tourism businesses!