Instagram-Worthy Spots for Spring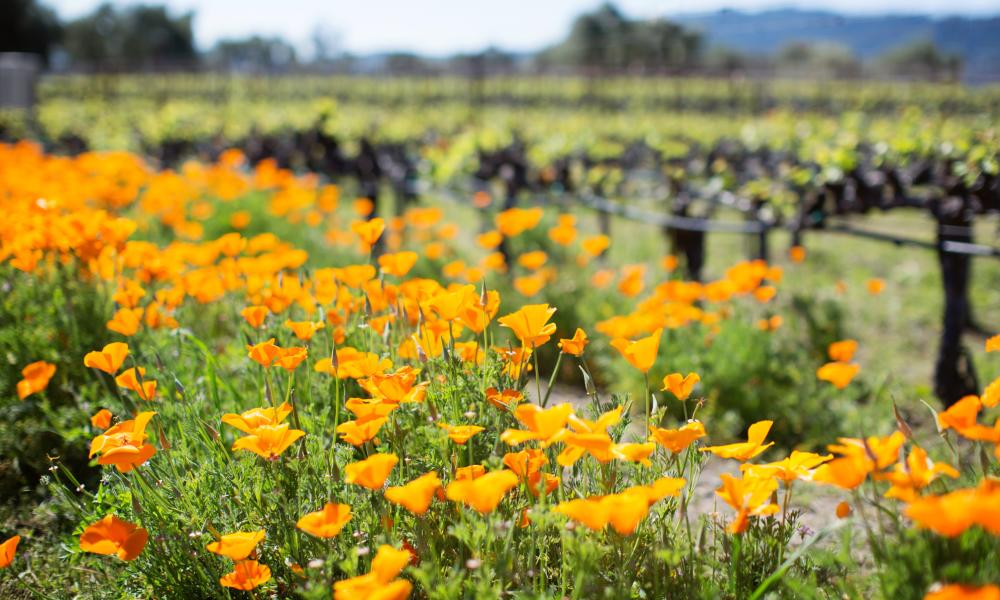 Spring is arguably the most beautiful time of year in the Napa Valley. With the buds breaking on the vines, wildflowers blooming along the roadways, and winery gardens coming in full force, it's a fantastic time to get out and find those epic Instagram spots. Here are some local favorites from our team of Napa Valley insiders:
Kelly B.
The gardens at Far Niente are amazingly beautiful in the spring. Filled with the most enormous tulips I have ever seen, not to mention the largest single planting of azaleas in California, the gardens are truly incredible. Chateau Montelena's Jade Lake is also a hidden gem. You can wander out on the pathway over the lake and snap the swans in action.

Emily H.
In the spring the flowers and cover crops (what grows between the vineyard rows to keep the soil rich) are in full bloom. If you're lucky, on a visit to Raymond Vineyard you can spot sheep (and spring babies!) grazing through the vineyards as a sustainable farming practice to clean things up before the growing season.

Angela J.
Connolly Ranch, near downtown Napa, features more than 80 Instagram worthy animals including goats, pigs, donkeys, chickens, horses, sheep and ducks!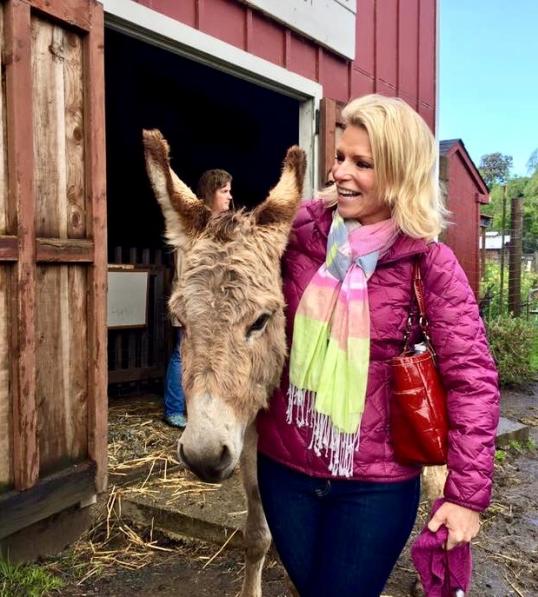 Karen W.
I love driving through the Carneros region, at the south end of Napa Valley, just after bud break in the spring. The rolling hills perfectly highlight the rows of new buds in the vineyards.

Lynn C.
Traveling east on Rutherford Road, there is a large tulip patch on the right side of the road by the river stream. If you climb over the metal divider you can take pictures among the tulips. Also along Rutherford Road, Frog's Leap Winery. They have beautiful trees with bright pink blossoms lining their long driveway. Another one of my favorite photo-op spots is Miner Family Winery- their tasting room has stunning views of the entire valley floor, and in the springtime everything is green and gorgeous.

Anja R.
If you're looking for photo ops while getting your steps in, Westwood Hills Park and Alston Park are a must. Westwood Hills blooms after the winter rains, and if you go first thing in the morning or right before dawn, the light will be perfect for a good Instagram shot. Alston Park is an easier walk, you might not even break a sweat, but you get a view of the town and plenty of friendly dogs to borrow for a playful picture.
For more opportunities to grab that perfect gram, check out these upcoming Instagram-worthy spring events:
Calistoga Sarafornia – a free four-day visual event celebrating the bohemian spirit of Calistoga and kicking off Napa Valley's Arts in April. With interactive exhibits like the Flower Bomb and a Strolling Speakeasy, it's a great way to get colorful Instagram snaps.
Yountville Art Sip & Stroll – Stroll up and down Washington Street in Yountville visiting 50 high-quality juried artists, gallery exhibits, tasting stops, and more.
Bottlerock Napa Valley – grab your squad and flower crown for epic festival selfies at Napa Valley's largest music festival. You might even snag an elusive celeb shot!

Want to maximize those likes? Check out these tips from local Napa Valley photographer and creative director Emma K. Morris on getting the perfect shot with your smartphone:
- Lighting is everything. The very best time to shoot, known as "magic hour," is the hour before sunset. (The Grape Crusher is ideal for this to capture the brilliant sky behind the statue.) 
- Go natural. Natural light makes every shot more attractive — especially food and wine. Set up near a window and shoot in the opposite direction of light source to avoid backlight.
- Use props. Choose complementary objects to foster storytelling. Shooting at The Culinary Institute of America at Greystone? Stop by the bakery first, then snap a shot of coffee in hand with the building in the background.
- Opt for savvy apps over filters. Apps like Snapseed and Afterlight offer tools that are aesthetically preferable to heavy filters.
- Tell a story. The most compelling photos capture an emotion and tell a story. Welcome the fog, don't shy away from rain, and embrace authenticity.
Follow Emma's everyday adventures: Instagram @emmakmorris.