We've teamed up with some of our favorite local outdoor adventurers to explore the best hidden gems in Napa Valley. In this edition, we're getting off the beaten path with Kim McGuinness, founder of Paper Napan Walkabouts, to explore the Rail Arts District (RAD) in downtown Napa.
 
When I moved to Napa, California in 2017, I instantly fell in love with its world-class sophistication and small-town vibe. It is a vibrant city with an eclectic community that makes this legendary destination unique. And while Napa has a strong focus on creating world-class wine and beer, there are many other attractions around town worth experiencing.
No. 1 on this list: The Rail Arts District (RAD Napa). Inspired by the Wynwood Walls in Miami, the RAD neighborhood was created by artists, businesses, and city leaders who sought to create Napa Valley's first dedicated public art district. RAD Napa is envisioned to be a two-mile-long outdoor art gallery where the Wine Train and the Vine Trail meet.
From murals to sculptures and more, RAD Napa's installations comprise work from a growing group of local and internationally recognized artists. The emerging district currently features artwork from globally renowned artists like Felipe Pantone and Napa Native ELLE. And as RAD Napa continues to grow, it will bring in top talent to create a cultural corridor and world-renowned destination.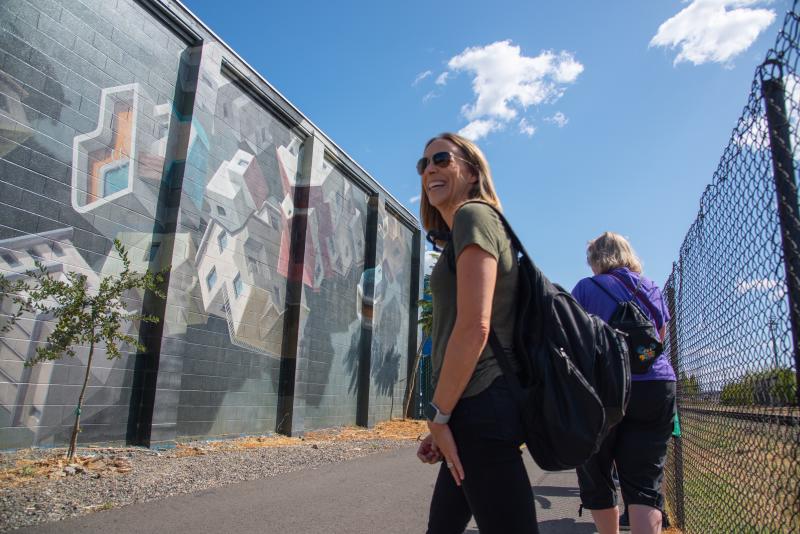 The first mural added to the district is called "Knocking on Heaven's Door" by artists Natalia Rak and Bezt. This gorgeous mural is about finding beauty and never giving up hope, even when you may feel lost. The artists captured a unique glow to ignite the imagination of those who see it.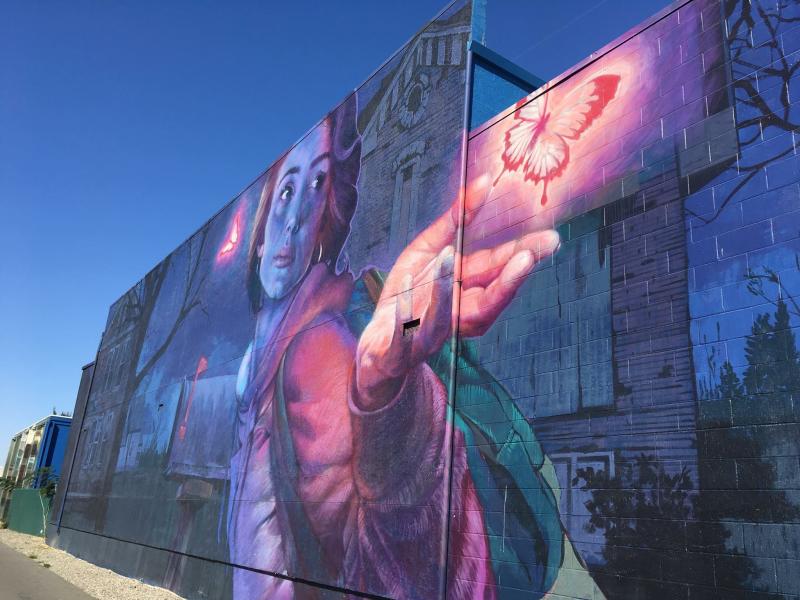 Shortly after the first mural, Felipe Pantone created "Chromadynamica" which is a vivid mural featuring a geometric wave pattern. This vibrant work is meant to change based on the observer's point of view. It is a dynamic experience for those who were already in movement inside the Napa Valley Wine Train.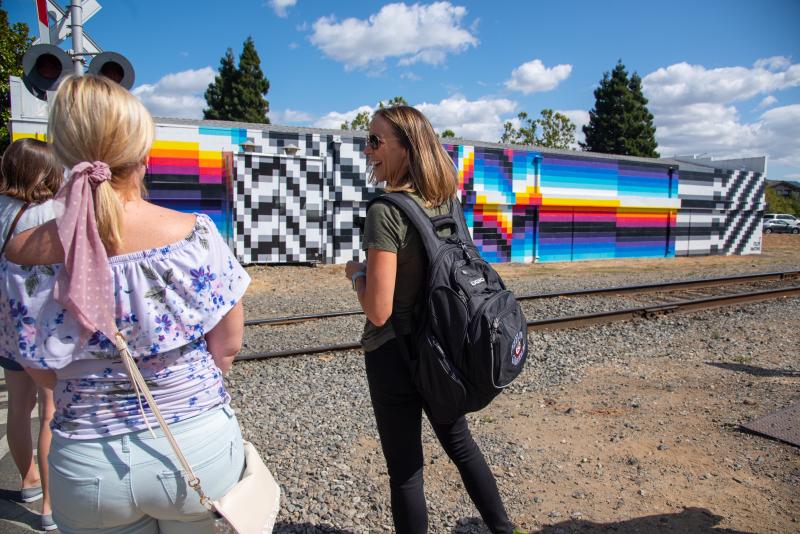 In addition to the murals, RAD Napa also created a Utility Box Project. Local and regional artists were selected for art wraps on the railroad signal boxes. Their work is displayed along the Vine Trail between California Blvd. and the Wine Train Depot.
Now that you know about RAD Napa, you probably want to know how to view the art. There are a few ways to experience this cultural corridor. First, you can join Paper Napan Walkabouts on a guided walking tour through RAD Napa. On this unique guided walking tour, guests will get insights about the artwork beyond what you can read about. As well as indulge in world-class wine and craft beer at neighborhood gems.
You can also view the artwork at your own pace. Guests can walk, run, or bike along the Napa Valley Vine Trail to experience the outdoor art gallery on their own. However you experience RAD Napa, you are sure to enjoy this emerging art district and learn a thing or two about Napa's eclectic culture.

About Kim McGinness
I left my job in corporate travel to create my own company in leisure travel. After 13 years with American Airlines, I turned my passion for exploring into my work and founded Paper Napan Walkabouts. It was inspired by my favorite way to indulge in the local lifestyle: By experiencing a destination on foot. With Paper Napan, I strive to create experiences that are as authentic as possible and highlight the true personality of Napa. My walking tours not only highlight the destination, but also the locals. Each stop is handpicked for its distinct Napa qualities and great personal service. I am passionate about Napa's unique culture and showing my guests an authentic local experience.