We've teamed up with some of our favorite local outdoor adventurers to explore the best places to explore the great outdoors in Napa Valley. In this edition, we're getting off the beaten path with Tony Biagi, winemaker at Amici Cellars, to explore the Ink Grade Loop, one of Napa Valley's best-kept cycling secrets.
 
Growing up in California, I have always felt most at home being outside. Biking has been a long-time passion of mine, I started riding with my dad when I was in high school. Whether it be a solo ride to clear my head or an afternoon mission with a few friends, it's my go-to activity.  
While winemaking brought me to Napa, the beauty of our valley's terrain is undeniable. There's still a lot of untouched wilderness in Napa, and biking has given me the opportunity to explore the many hidden pockets of the valley that you wouldn't normally see in a car. 
One of my all-time favorite biking routes is the Ink Grade loop.  The loop begins at Old Howell Mountain Road and Silverado Trail and ascends Old Howell Mountain and Ink Grade. This is roughly a 35-40 mile loop from my house in Deer Park with a 3,000-foot climb from the valley floor over Howell Mountain. It's a safe climb without a lot of cars, with the last ascent being virtually car-less. I love this route as it takes you through many parts of rural Napa County—while there are still plenty of vineyards to scope out, you also experience the scenery of lakes and countless tree canopies.
It's a more remote ride that comes with a lot of privacy. I've been riding this route for 13 years on my Moots Routt. It never gets old. I'm a huge fan of music, but I try not to listen to too much while riding because it's important to hear my surroundings and be safe out there, if I get in a stretch that's off-road, I'll listen to older Rolling Stones, Deadmau5, EDM, anything motivating.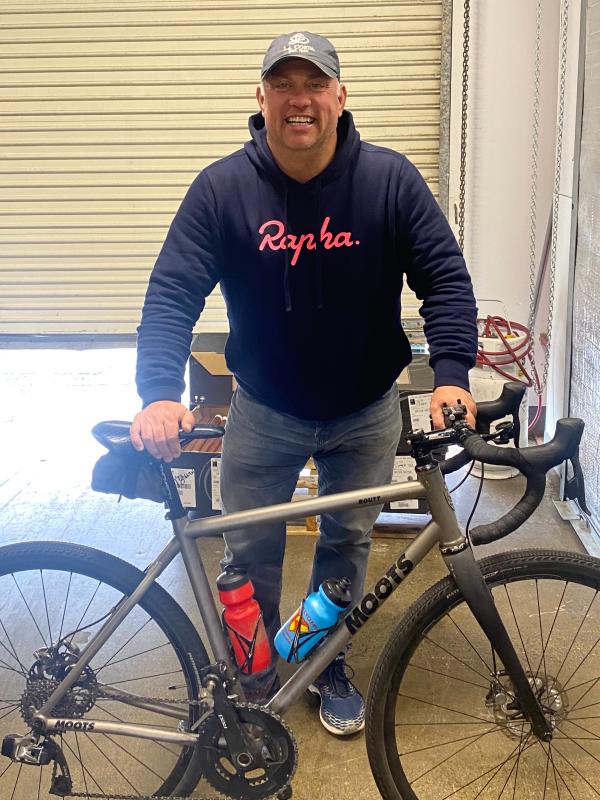 About Tony: 
A sixth-generation Californian, Tony has always felt most at home when outside, working with his hands. Now a veteran winemaker in the Napa Valley, his career spans more than two decades. Tony has helped shape a number of notable Napa Valley wineries including CADE, Clos Du Val, Duckhorn, Hourglass, Odette, Paraduxx, Plumpjack, and Sinegal Estate; he's widely recognized for creating elegantly balanced, terroir-driven wines. In 2015, Tony became the winemaker for Amici Cellars and Olema. Whether crafting his own interpretation of Cabernet Sauvignon from Napa's historic To Kalon Vineyard for Amici Cellars, or sourcing fruit from Côtes de Provence to create the Olema Rosé, Tony's method of small-batch winemaking remains the same — separately ferment and age individual vineyard blocks to create the best possible expression of each vineyard, each year. For Tony, the goal is simple — craft a wine he and his winemaking team enjoy drinking and be confident others will enjoy it as well.