Most people would agree: The wine-tasting experience is about more than just the wine. It's about the hospitality, the history, the ambience. And for most visitors, a winery's architecture plays a key role in the total tasting experience. The Napa Valley is filled with gorgeous wine estates, everything from historic, century-old castles to cutting-edge contemporary designs. As an architecture buff myself, I'm always fascinated with the story behind the aesthetic. There are far too many gorgeous wineries to name in a single post so for this one, I'll focus on my favorite examples of modern design.
Artesa Vineyards & Winery – Talk about indigenous architecture. This winery seems to have emerged directly from the rolling hillsides that surround it. Sculptures, fountains, and other art works populate this ultra-modern estate, set amid the breath-taking beauty of the Carneros region. Spanish architect Domingo Triay, the talent behind the unusual design, was hired by Artesa's parent company, the renowned Spanish Codorníu Group. (Built in 1895, the Codorníu Cellars building outside of Barcelona is now a Spanish national historical monument.) Stroll through sprawling courtyards, enjoy the views from the enormous windows, and spend time in the permanent art exhibit and museum.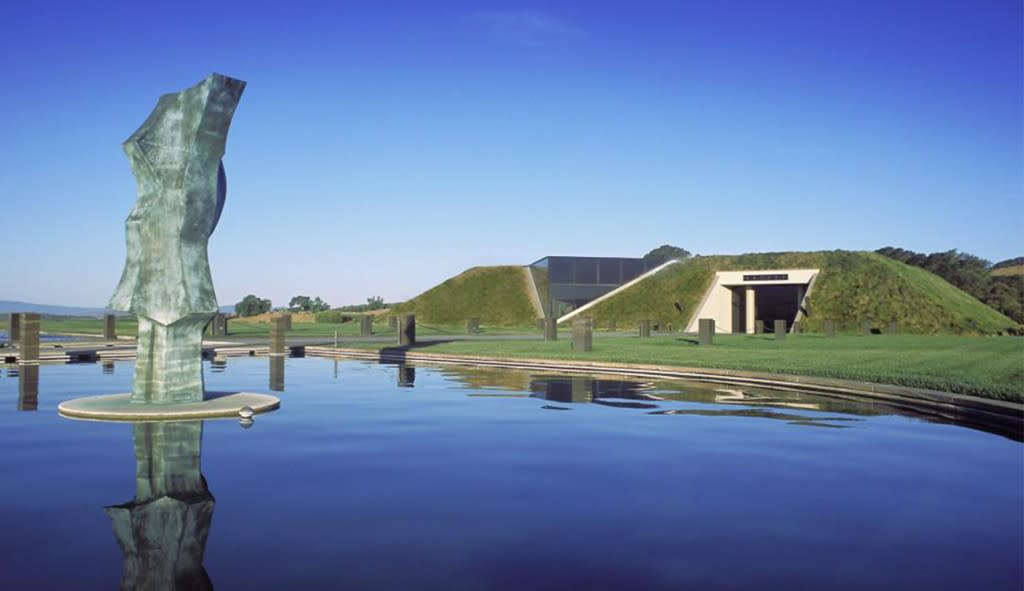 CADE Estate – Perched on Howell Mountain with gorgeous views of the valley floor, CADE is the cool contemporary home you wish you had (don't we all want an outdoor living room?). The wood, concrete, and glass structure was designed by Juancarlos Fernandez, a Mexico-based architect who also does a lot of work in California. It's the Napa Valley's first LEED (Leadership In Energy and Environmental Design) Gold-certified winery.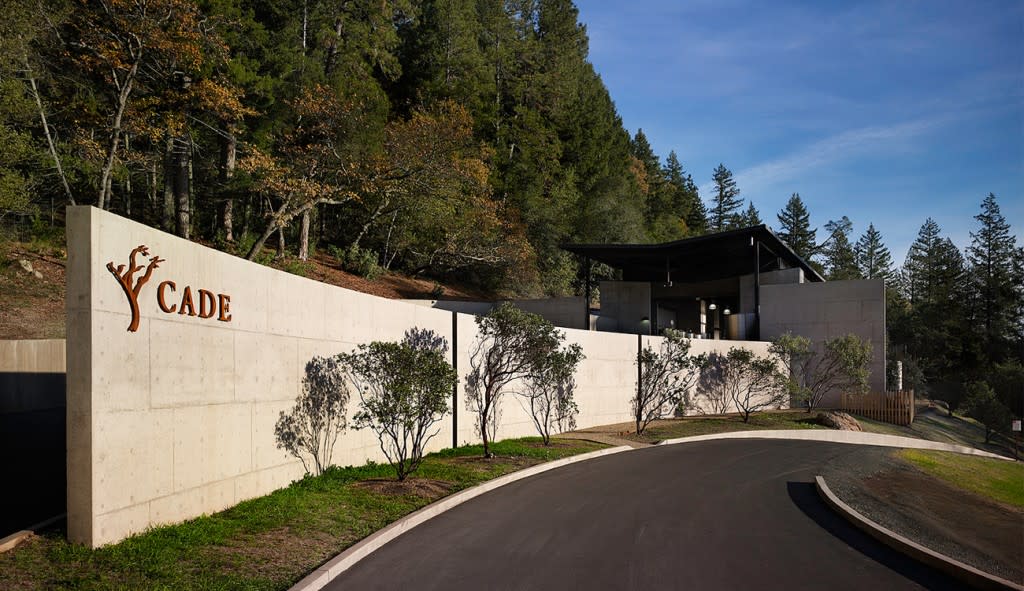 Clos Pegase Winery – In 1984, owners Mr. and Mrs. Jan Shrem partnered with the San Francisco Museum of Modern Art on a competition to find a visionary architect to design Clos Pegase. From an initial pool of 96 design teams, famed post-modernist architect and appliance designer Michael Graves emerged as the winner. Construction was completed in 1987 with a design that "merges modern and ancient architecture with a nod to ancient Mediterranean culture." I've also heard that the winery was inspired by the Minoan Palace of Knossos on Crete (a civilization that flourished from 2600 to 1400 BC in what is now modern-day Greece) – if you look at photos, you'll see the resemblance.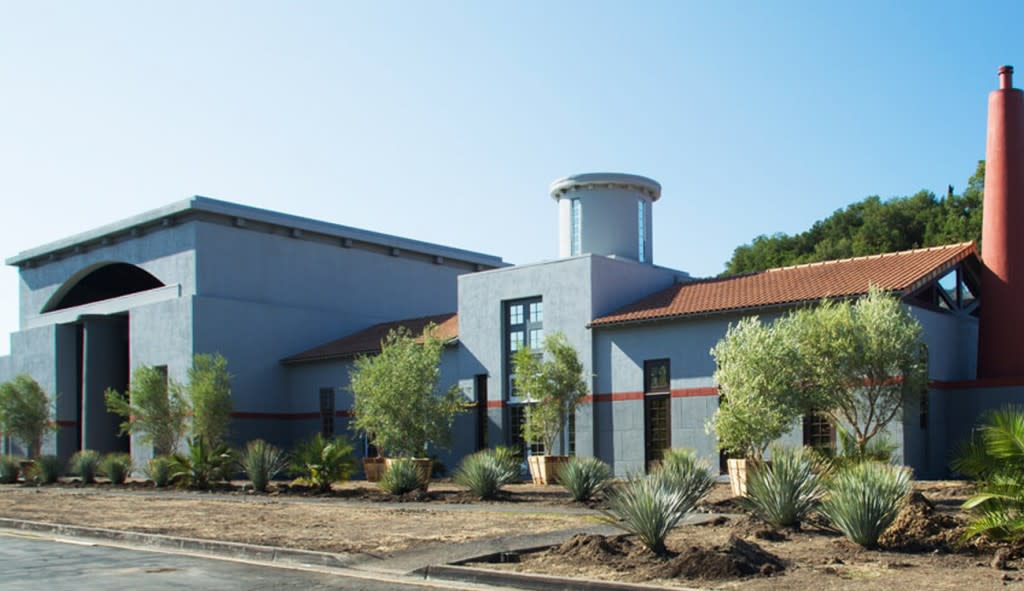 HALL Wines – Renowned local winery architect, Jarrod Denton of Signum Architecture, worked closely with Craig and Kathryn Hall to design this elegant post-modernist structure. The first phase of construction is now complete, and the winery was recently certified LEED (Leadership in Energy and Environmental Design) Gold, for its state-of-the-art green building practices.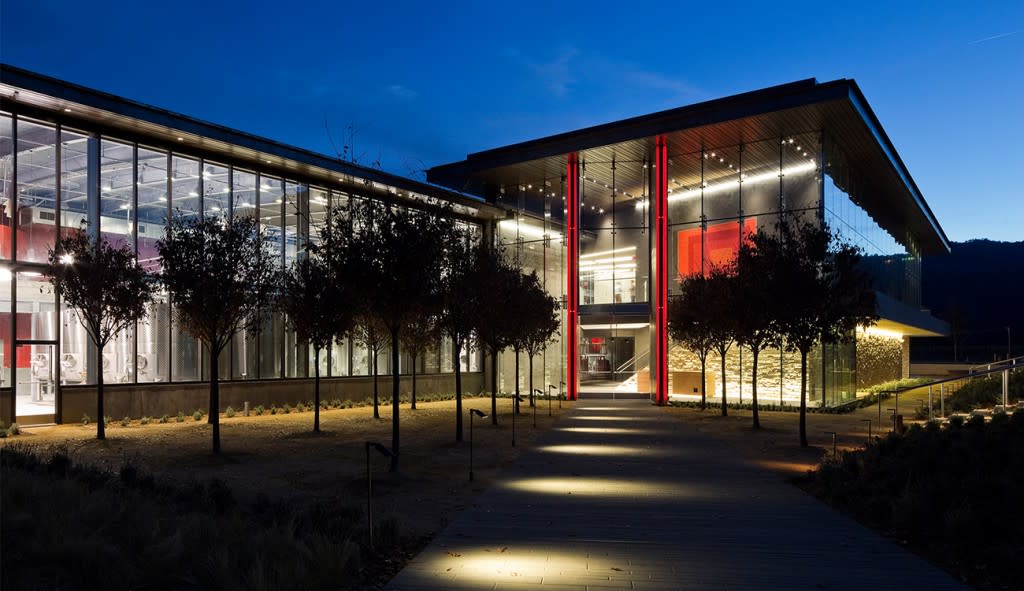 Odette Estate – Like CADE Estate, this Stag's Leap District winery is owned by the PlumpJack Group and it was also designed by Mexican architect Juancarlos Fernandez. The unusual circular building includes a living roof and 18,000 square feet of caves. The winery's spectacular 3,500-square-foot hospitality center has just opened.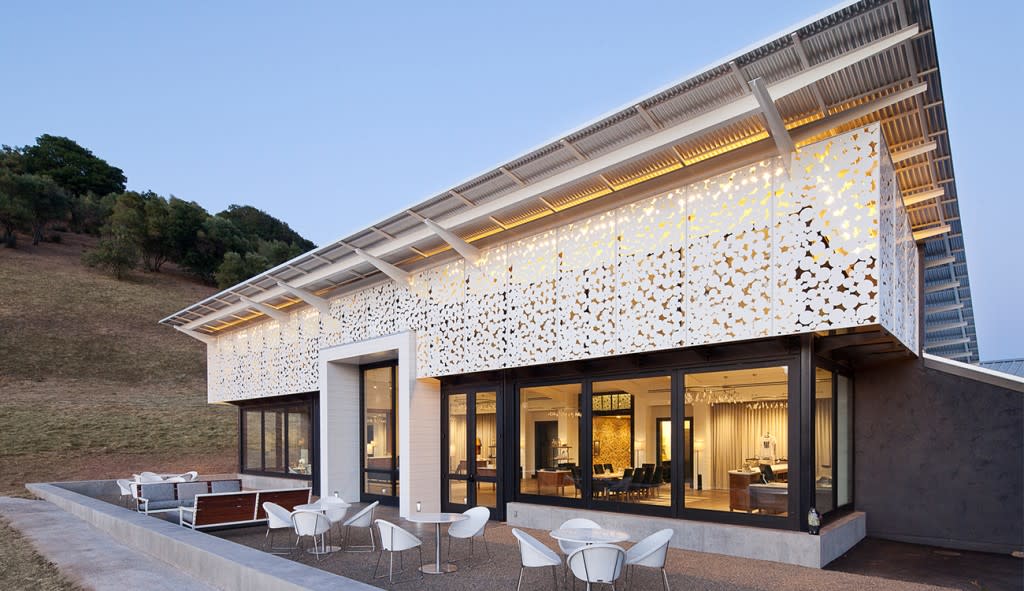 Opus One – Driving along Highway 29 in Oakville, you'll see this prestigious winery literally rising out of the earth like a pedestal. Built in 1991, it's been described as possessing "a mix of classical European and contemporary Californian elements," but the distinctive shape always reminds me of the hats worn by Italian noblemen in Renaissance portraits. It was designed by Scott Johnson of Johnson Fain, the architectural firm responsible for San Francisco's iconic Transamerica Pyramid.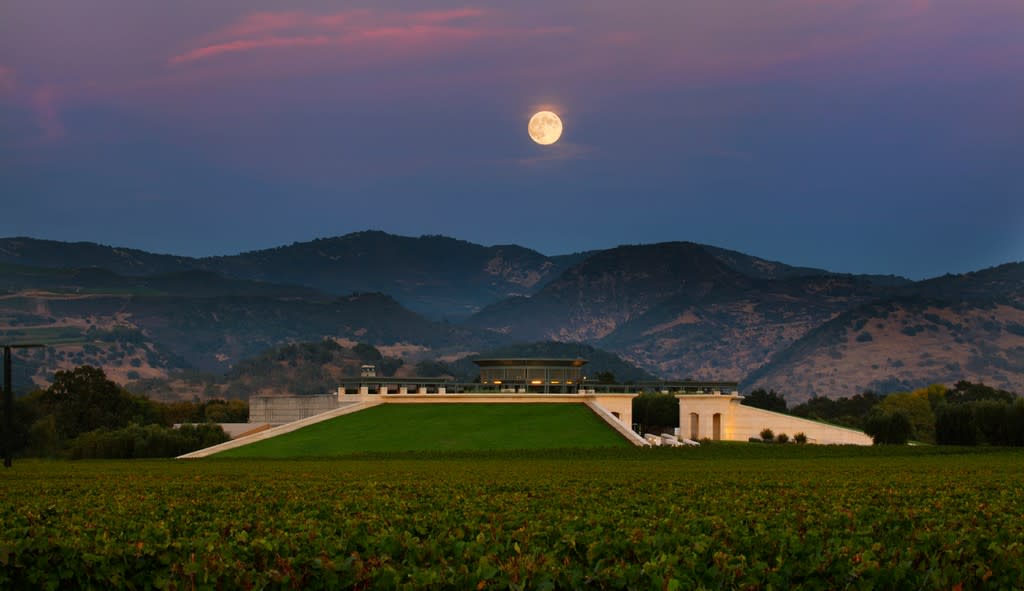 Quintessa Winery – It's clear that this Rutherford winery was designed to honor the surrounding landscape, not compete with it. Walker Warner Architects were hired by the Huneeus family to build three pavilions for private wine tastings that offered protection from the elements without coming between the visitor and the vineyard. A low, arched stone façade is all that greets guests as they enter the property. It gives on to three open-air roofed structures, set amid an oak forest on a ridge overlooking the rolling hills.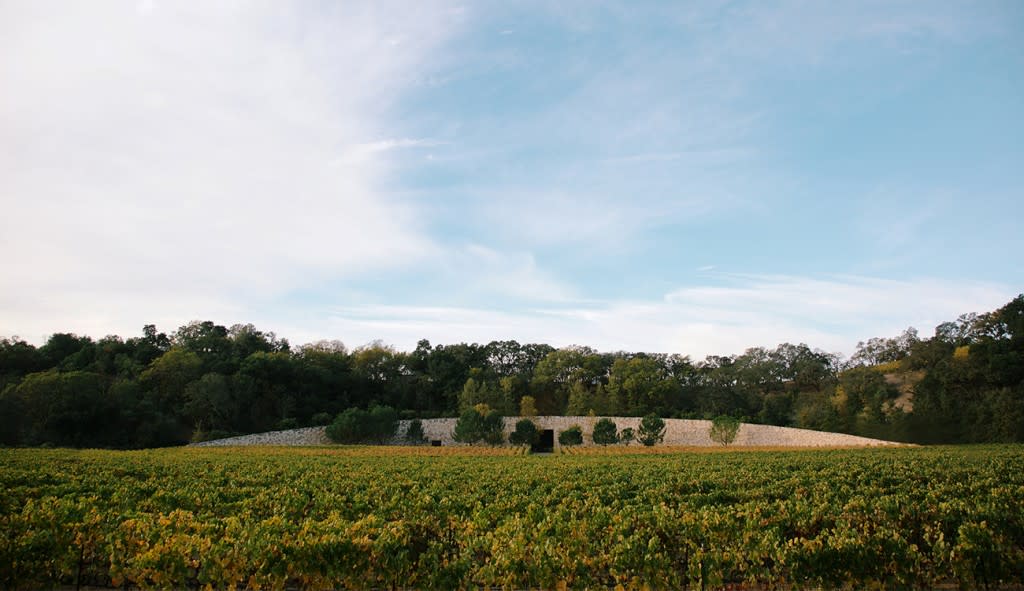 Quixote Winery – If you've ever been to Vienna and visited Hundertwasserhaus, or if you're a fan of Gustav Klimpt, you must get yourself to Quixote. It was designed by the man himself, Viennese architect Friedensreich Hundertwasser, representing his only work in the U.S. and his final work before he died in 2000. Then-owner Cal Doumani commissioned the – no pun intended – quixotic architect to design and build this unique property with "no straight lines" and "hints of Morocco" from 1988 to 1998.