2018 Must Attend Events & Festivals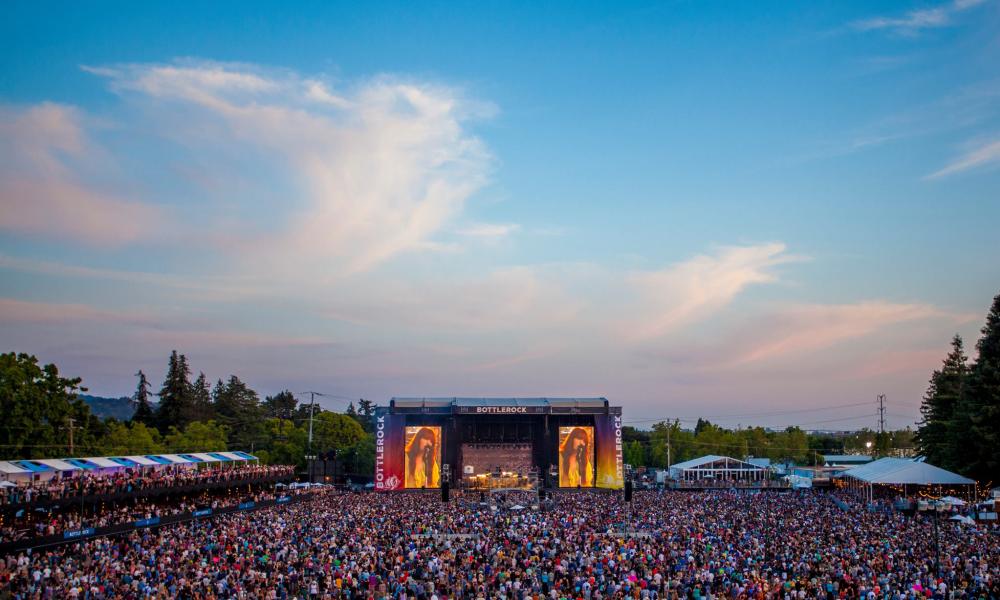 Life may be a cabaret (or, as we prefer hereabouts, a Cabernet) but, in the Napa Valley, life is also a year-round festival – or feast, or concert, or art show. Here's a partial list of all the annual events being held in the valley each month.
January - Napa Valley Restaurant Week, held from January 21 to 28, allows locals and visitors alike to experience multi-course, prix-fixe lunches and dinners at some of the valley's finest restaurants. Also check out the Napa Truffle Festival and the Napa Valley Resolution Run.
February – Napa's Culinary Crawl is a walking food and wine tour among downtown Napa's finest culinary destinations.
March – Yountville Live, from March 15 to 18, is three days featuring rock-star chefs, chart-topping music, and award-winning wines. Or, if you're more athletic minded, there's the 40th annual Napa Valley Marathon on March 4.
April – The seventh-annual Napa Valley Arts in April event will showcase more than 40 arts and cultural events throughout the valley, from American Canyon to Calistoga. More into cycling? You can also check out CampoVelo and Wine Valley Cycle for Sight.
May – Bottlerock, held this year from May 25 to 27, has quickly become one of the West Coast's most popular music, food, wine, and brew festivals. Or, if you're a pet-lover, there's Pawsport Napa Valley from May 18 to 21, a dog-friendly wine-tasting weekend.  
June – Auction Napa Valley, from May 31 to June 3, is easily one of the country's premiere wine auctions, combining artisanal cuisine and auction lots featuring bucket-list experiences and collections of Napa Valley's most exclusive wines. Or enjoy some great music at Napa Valley Jazz Getaway, Napa City Nights, or Musical Picnics in St. Helena's Lyman Park (which continue through August).
July – Festival Napa Valley, scheduled for July 20 to 29, packs ten days with more than 60 events, 100 wineries, Napa Valley wines and cuisine, including major stars of music, dance, and theater. The proceeds go to enrich local arts and community programs. Or check out the Robert Mondavi Summer Concert Series or Napa Porchfest on July 30.
August – Heritage Fire by Cochon 555, a hyper-local, whole animal, live-fire, outdoor food and wine event, features "3,000 pounds of fire-kissed meat." Or check out the Napa Town & Country Fair, the Main Street Reunion Car Show, or Blues, Brews, and BBQ.
September – Harvest Table, held this year on September 9, features 10+ local restaurants and 40+ wineries, with dinner at a thousand-foot-long table down the picturesque town's main street. Book early – this event always sells out immediately.
October – The Safeway Open, held from October 1 through 7 at the Silverado Resort and Spa, isn't just a PGA golf tournament. It's also a concert series and food-and-wine festival spread over four venues. Or participate in the Angwin to Anguish Trail Run or St. Helena's Pet Parade and Hometown Harvest Festival.
November – The Napa Valley Film Festival now ranks among the top cinema fests in the country, featuring previews and premieres of films from small indies to potential Oscar-nominees. Also check out the Napa Turkey Trot and the Lighting of the Napa Christmas Tree.
December – During the Holidays in Yountville, the town glows with thousands of twinkling lights and seasonal music fills the air. There's a long list of popular events, including free carriage rides, a holiday movie series, SantaCon, photos with Santa, wreath-making and other workshops, and of course, excellent food and wine. Also check out Calistoga's Lighted Tractor Parade, the Reindeer Run, or the Winter in the Wineries Passport.
To learn more about these and other events, click here.